50 INTERIOR DESING CONCEPT
Planning to refresh your home yet not know what style you want to create? There are various plan styles to consider when giving your home a makeover. Here, we listed 50 interior design concept / interior design style for you to "CUCI MATA".
MINIMALIST INTERIOR DESIGN STYLE
The minimalist interior design is very similar to modern interior design and involves the use of empty essentials to create a simple and uncluttered space.
It is defined by simplicity, clean lines, and a monochromatic palette with colours used. It usually cartels open floor plans, lots of light, and functional furniture, and it emphasizes shape, colour, and texture just a handful of essential elements.
Clean benches and surfaces, empty walls with minimal artwork, and the elimination of clutter, including piles of paper and a collection of trinkets are also important for creating a minimalist space.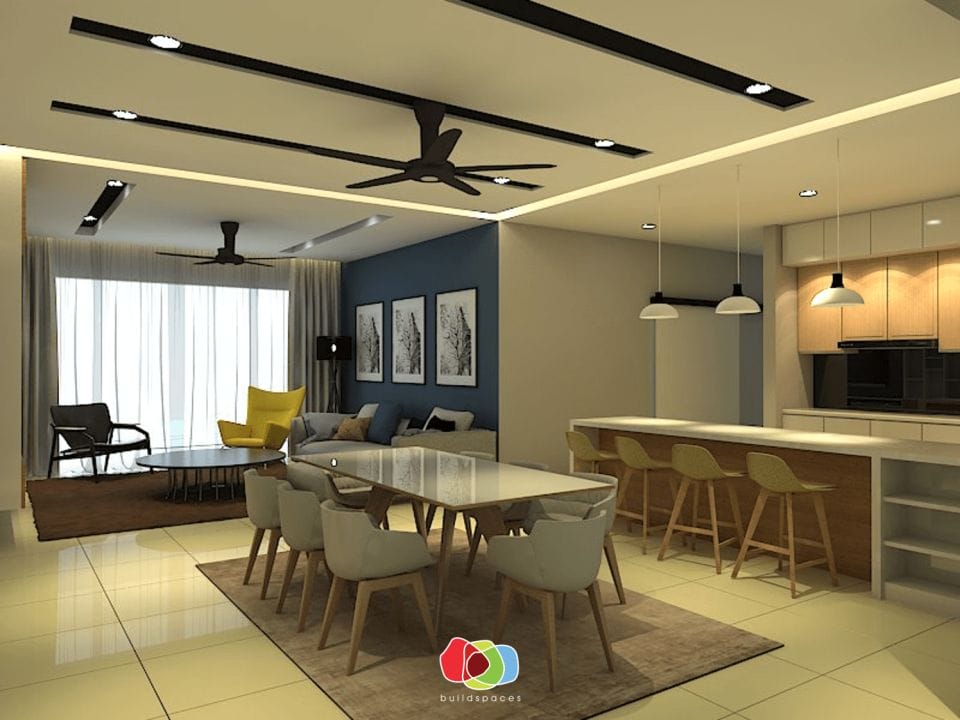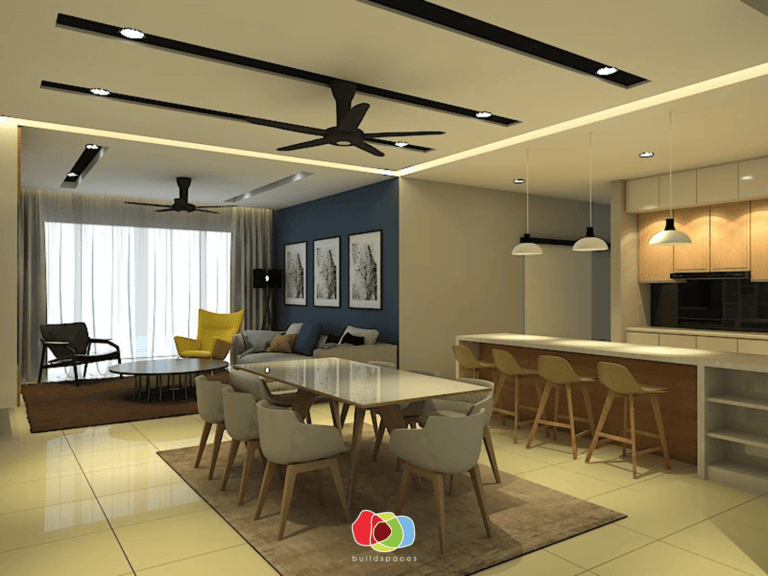 INDUSTRIAL INTERIOR DESIGN STYLE
Industrial interior design is more flexible. Consisting of neutral colours and materials focusing on unique textures, this design style is easily drawn with lighting, decor, and furniture.
Despite its simplicity and minimal design, the industrial style managed to make a bold statement. The future alignment of modern vs. makes great statements, layered and considered.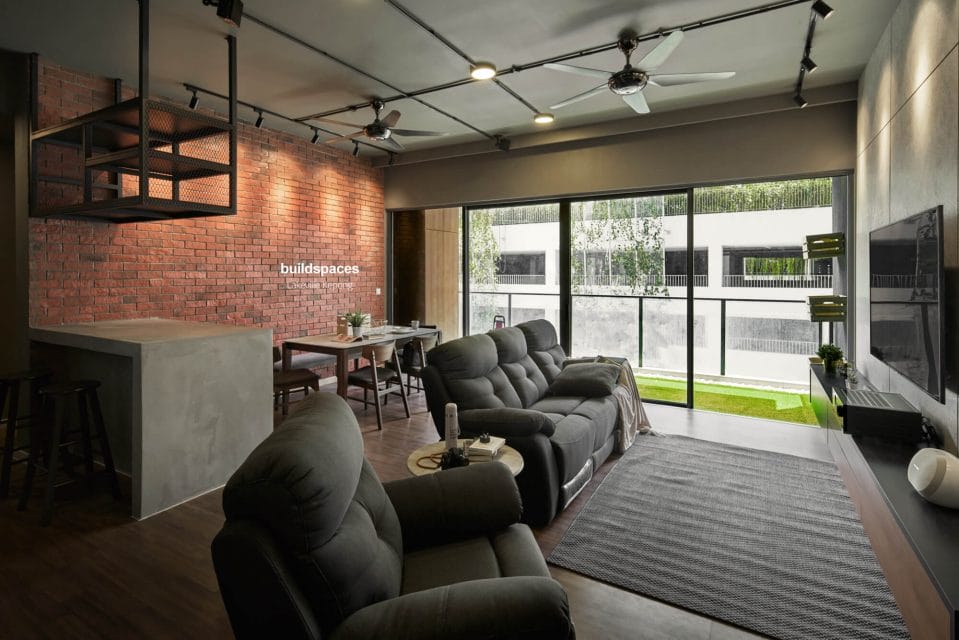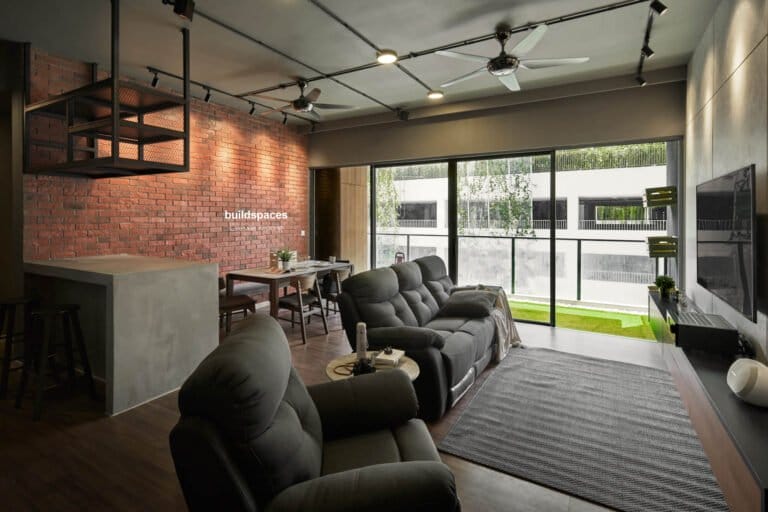 MODERN CONTEMPORARY INTERIOR DESIGN STYLE
With sleek cabinets and sophisticated colour schemes, contemporary kitchens combine modern design with minimalist aesthetics to create distinctive looks that go beyond trends. The contemporary style of decoration is determined by the simplicity, refined sophistication, the use of considered textures, and cleanness.
The modern and up-to-date thing with today's style is the contemporary style. By focusing on colour, space, and shape, the contemporary interior is sleek and fresh.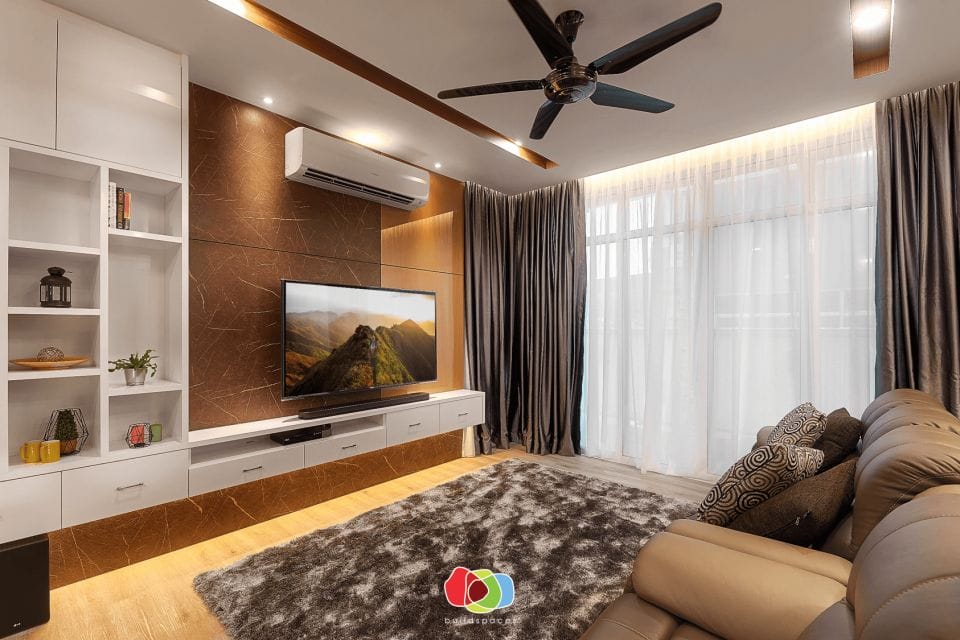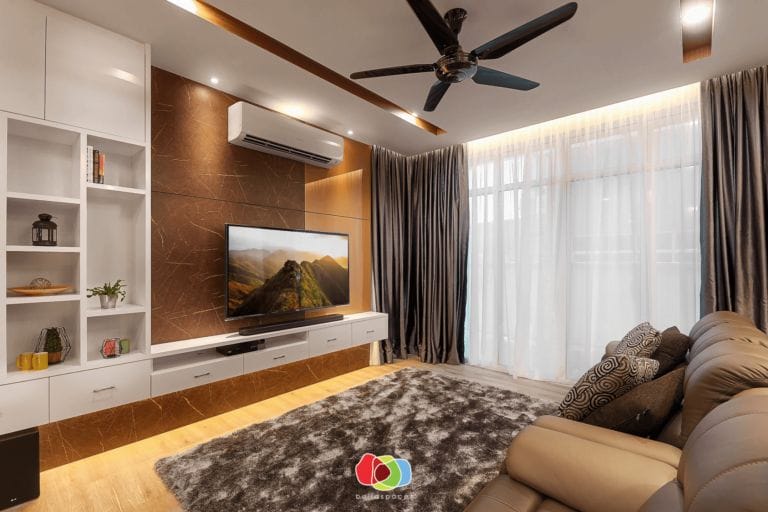 ENGLISH INTERIOR DESIGN STYLE
The English country style emphasizes comfort and connection with nature. Elements are taken from English country houses that often have steep thatched roofs, well-maintained areas, and nutritious gardens. The decoration can be made casually or formally, and the focus is more on function rather than style.
The furniture is traditional in style, and the rooms are colourful. Whether the residence is a small hut or a large farm, English country decor radiates warmth, comfort, and love for the family.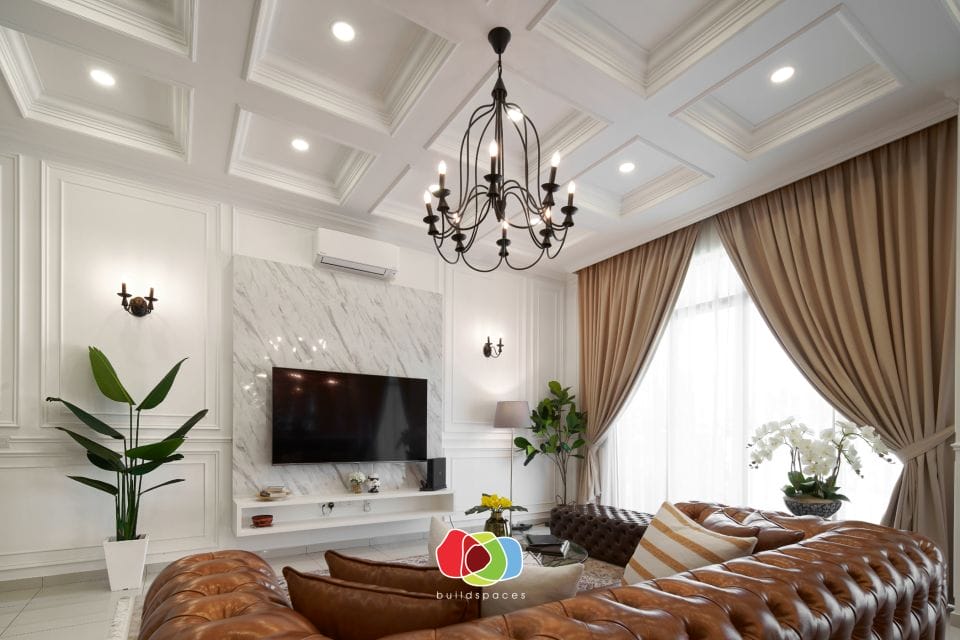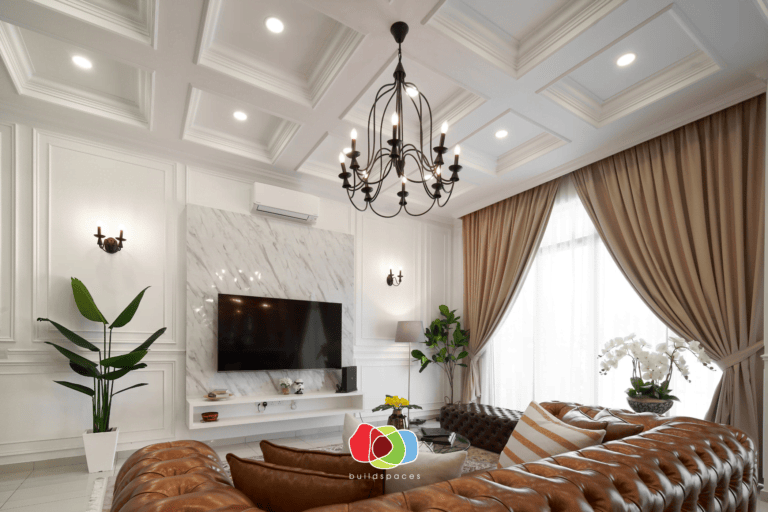 CLASSIC INTERIOR DESIGN STYLE
Classic interior design can also be called timeless, and some call it traditional. Its appearance is organized and balanced, rich in accessories, textures, and packaging. But do not delay! There is a modern look that makes it perfect for a comfortable and attractive home.
Classic interiors follow simple rules that you can customize to your modern style. Start by repositioning your furniture – you might be surprised at how simple and effective this look is for your home.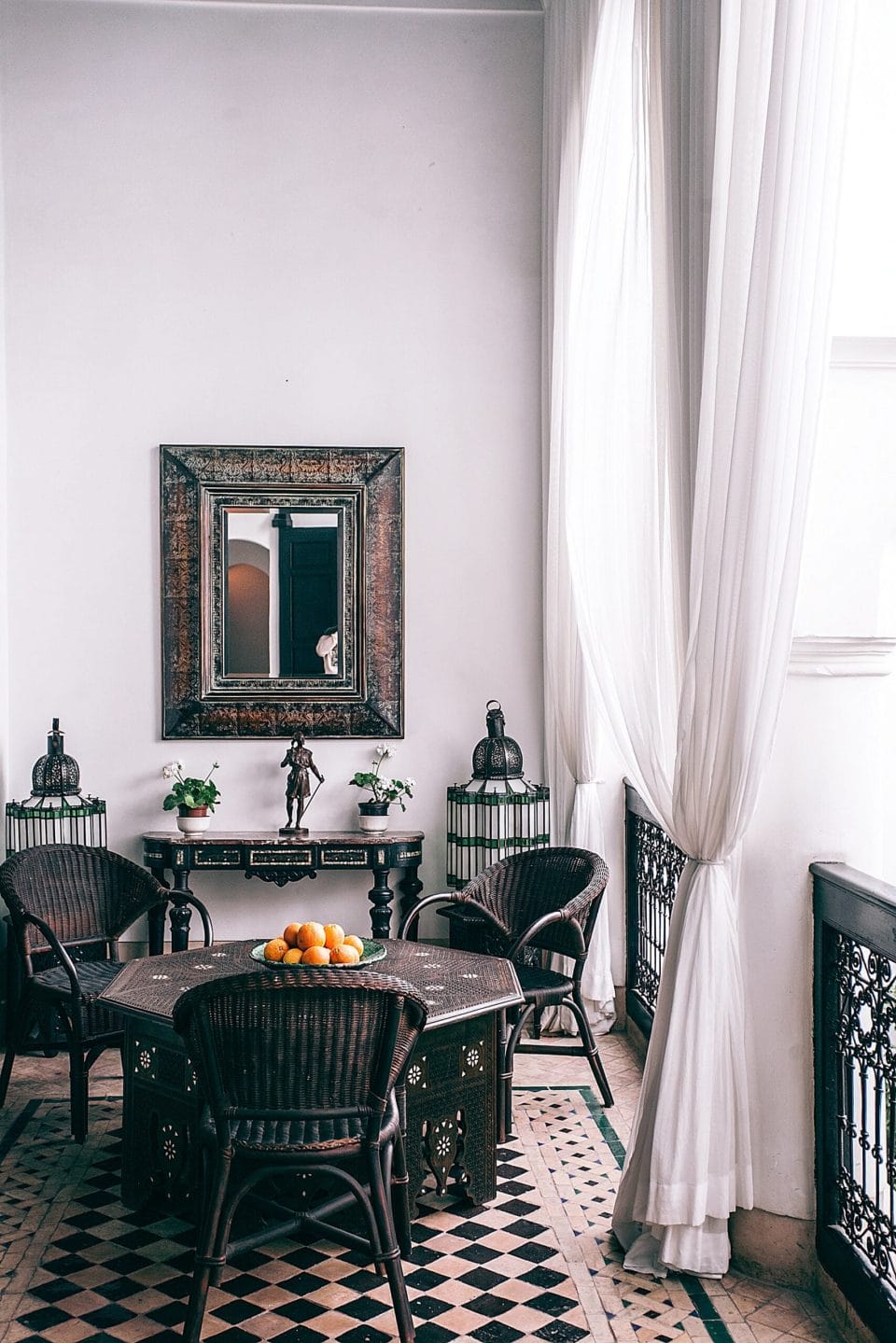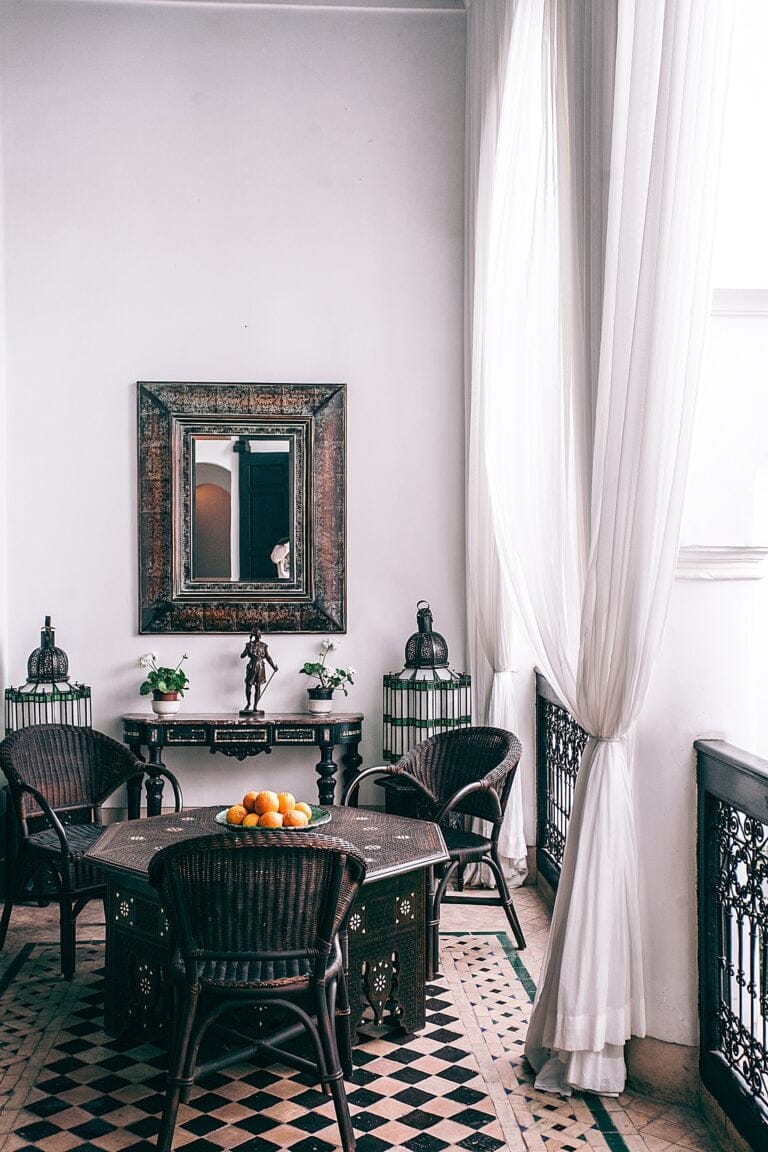 RUSTIC INTERIOR DESIGN STYLE
The interior of the countryside is determined by roughness and letting natural beauty shine. The focus is to create a relaxed atmosphere by highlighting the use of wood, stone, leaves, and other organic elements. Instead of worrying about the perfect line, the countryside allows the character of each part to stand out. From knots in the wood to rust on metal, this style celebrates the character on a massive scale.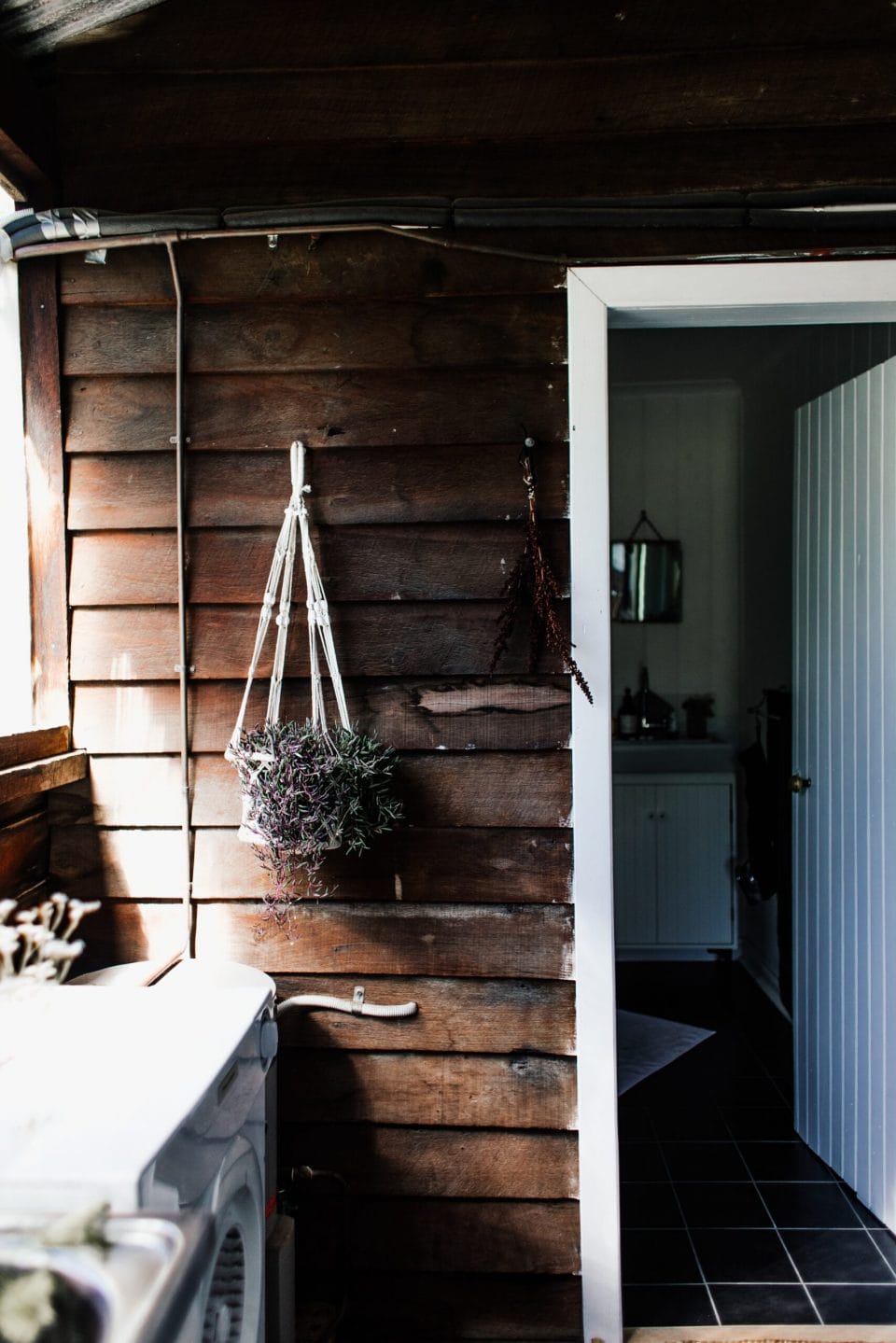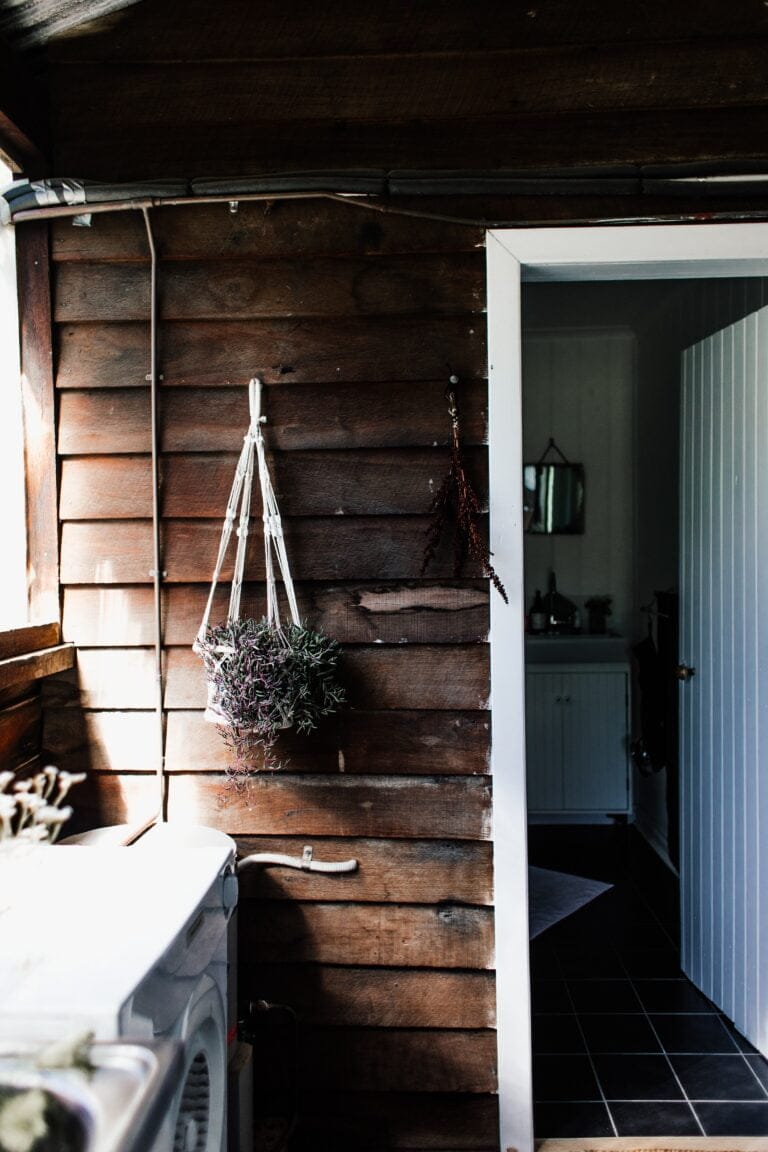 RETRO INTERIOR DESIGN STYLE
Often the design era is recreated. The flash of the past reappears with a modern touch. This is often referred to as vintage or retro style. Retro interior design is a combination of old-style and eclectic new shape or new shape with old materials and finishes.
Any era can be explored here, with the 50s, 60s, and 70s era being the most common. These include kaleidoscopes of different features, colours, shapes, and design shapes. The old to new ratio will bring a stronger and clearer understanding of this appearance. Your colour palette can be a mix of bright or neutral colours that are not tasty or monotonous vogue 60s scheme.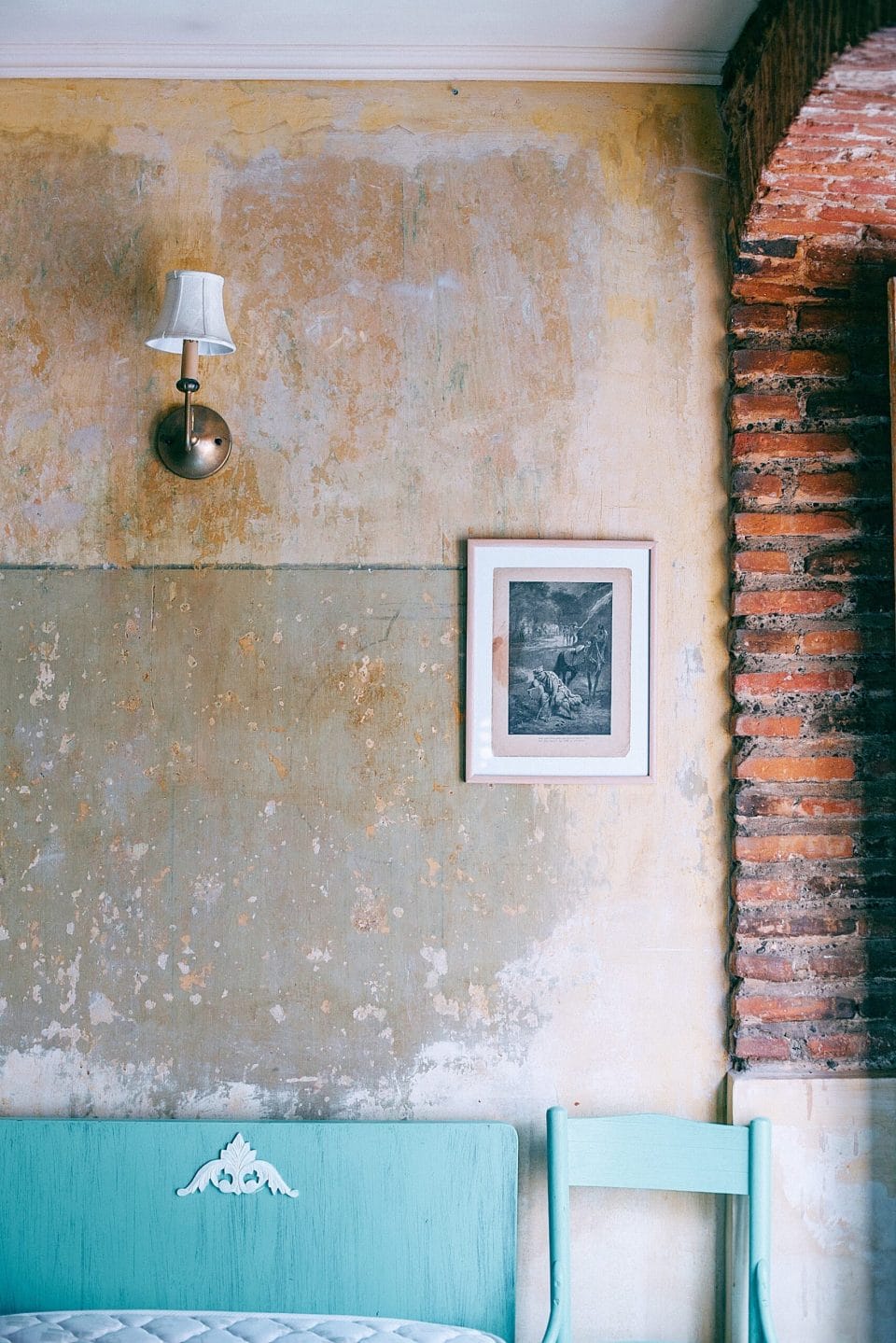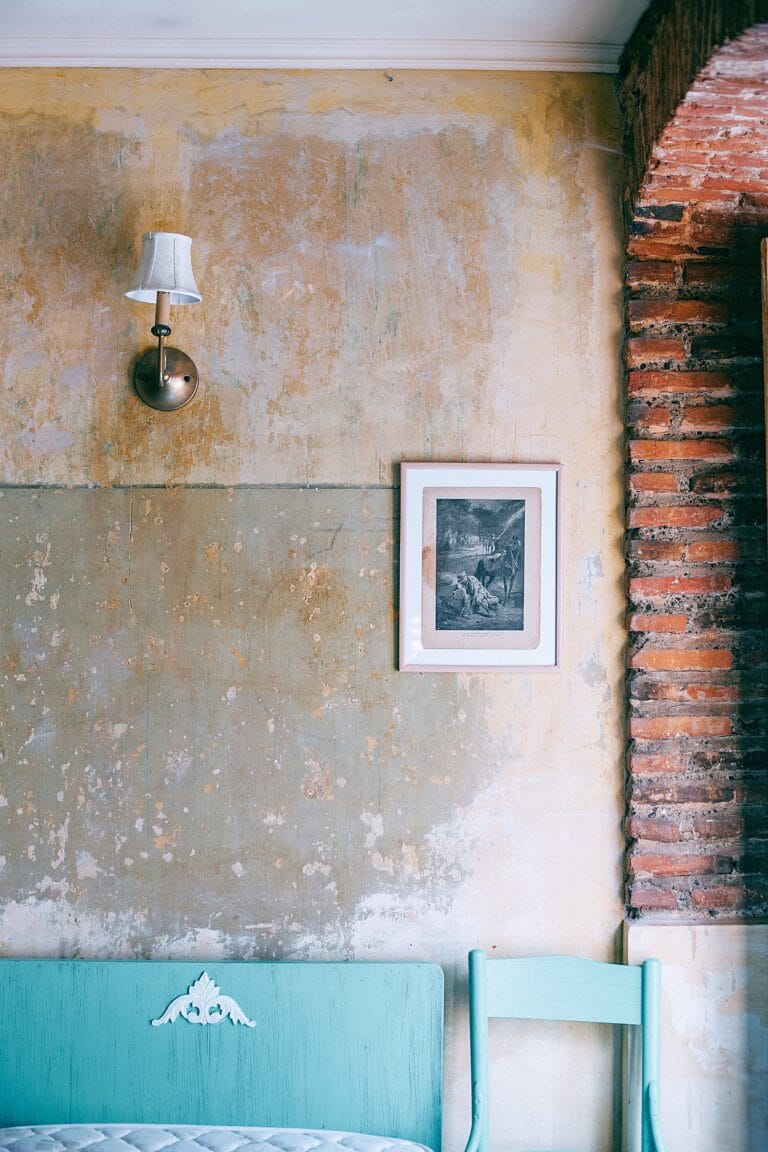 JAPANESE INTERIOR DESIGN STYLE
Japanese style in interior design is a kind of ethnic trend in minimalism, which implies a mixture of subtle colours and laconic shapes in combination with unusual design solutions. The direction of this design can be easily identified by the abundance of natural materials and wreaths (ikebanas).
This will appeal to those who like a simple and well-organized space with a minimal amount of furniture.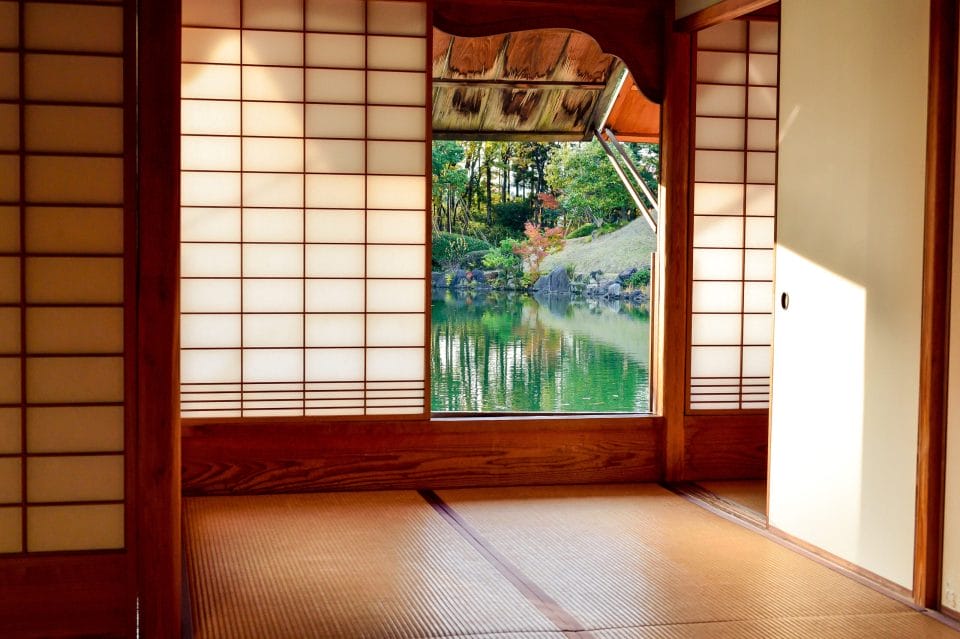 NORDIC / SCANDINAVIAN INTERIOR DESIGN STYLE
Scandinavian-style rooms tend to have white walls to accentuate light, neutral-weighted pallets with emerging colours, natural textures such as wood and stone, lack of window and carpet treatments, and simple layouts and no fuss of elegant minimalist aesthetics.
In a Scandinavian-designed room, you can also expect empty wooden floors and white brick walls that add a rough texture while maximizing the flow of light through large windows.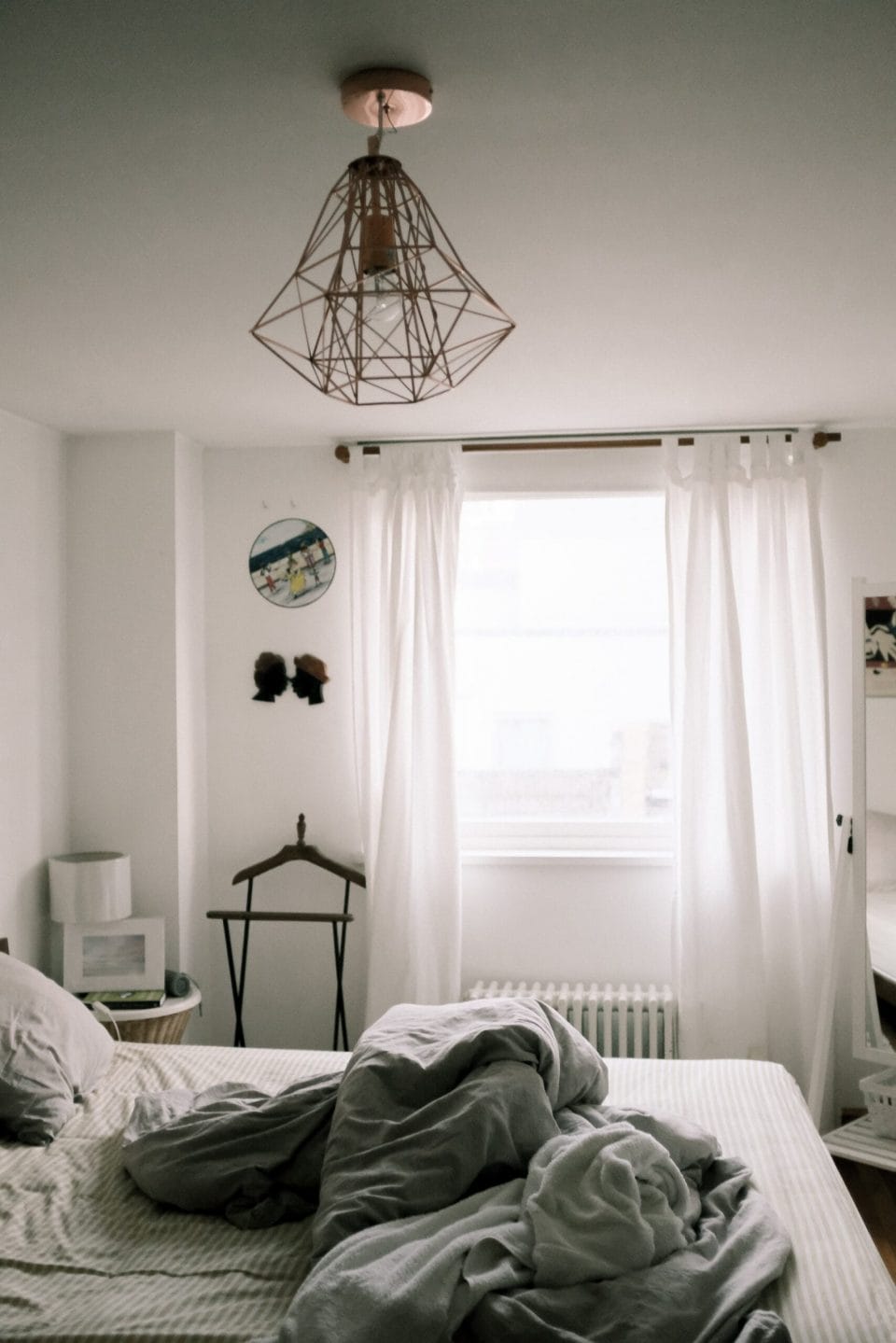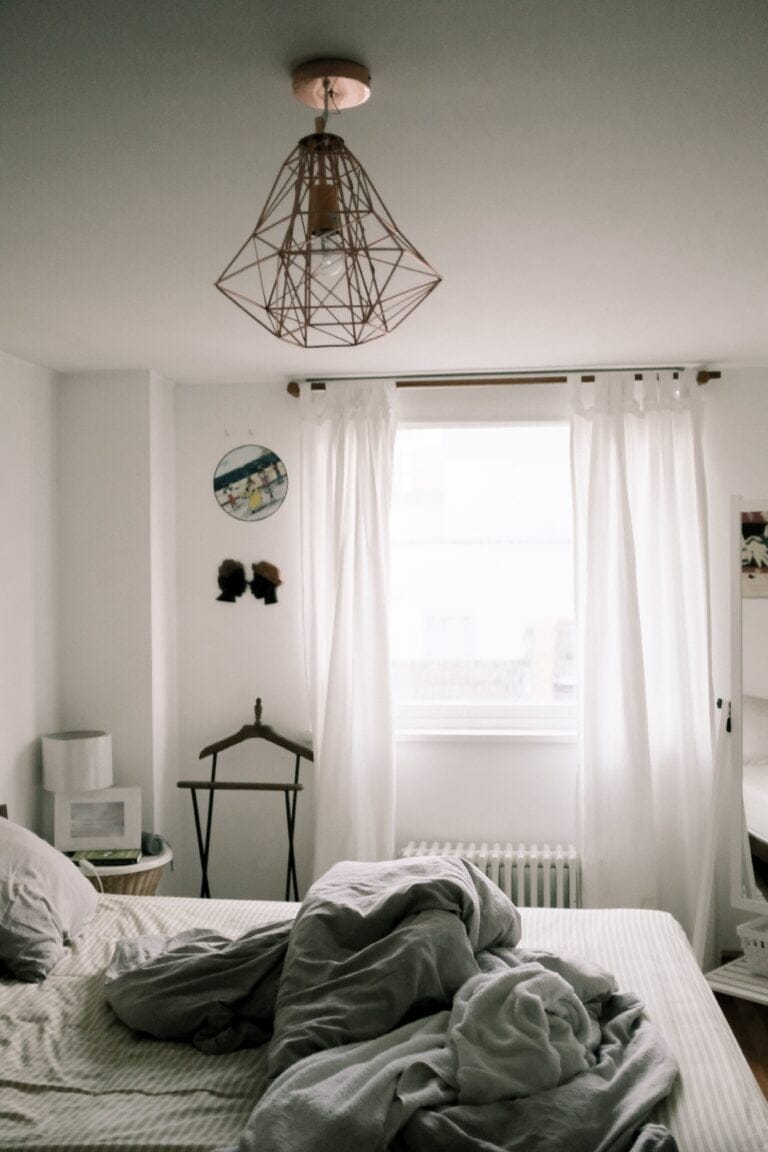 BOHO / BOHEMIAN INTERIOR DESIGN STYLE
Bohemian style is defined by the lack of structure, choosing layers of cheerful patterns, textures, and colours. While there are some common practices with bohemian looks, there are no hard and fast rules as there are with modern or minimalist ones. The essence of bohemian aesthetics is that it is personal and relaxed. Boho style is not styled for the pleasure of others except your style.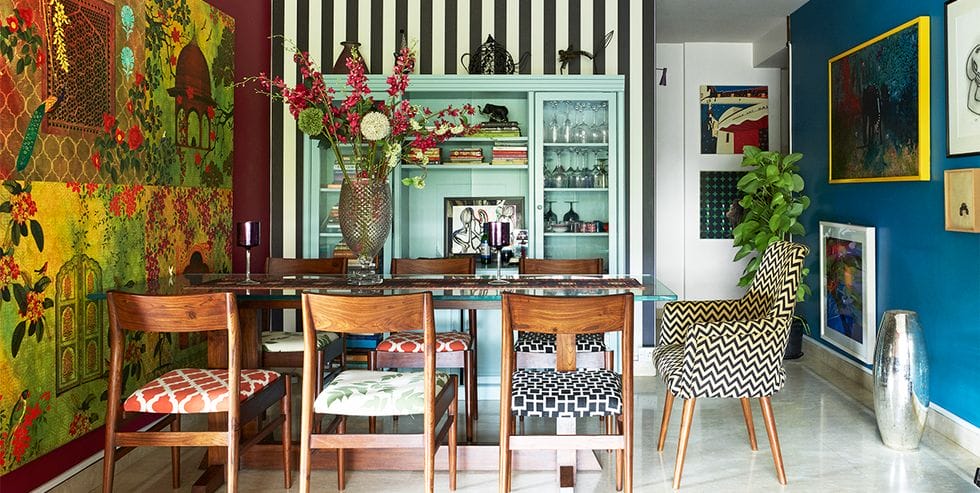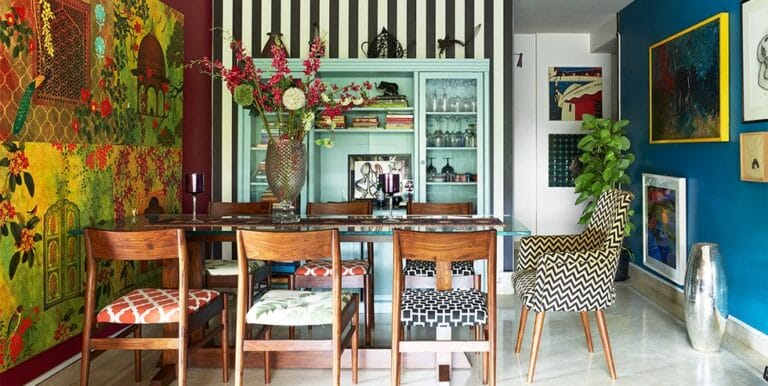 HAMPTONS INTERIOR DESIGN STYLE
Hamptons is a style that gives and shows a fresh, airy palette and natural texture that popular in Australia.
The key colour for this interior design is white and blue together with the main elements such as well-positioned windows to boost cross-ventilation, nautical-style décor, staircases, plantation shutters, timber floorboards, and timber molding along hallways.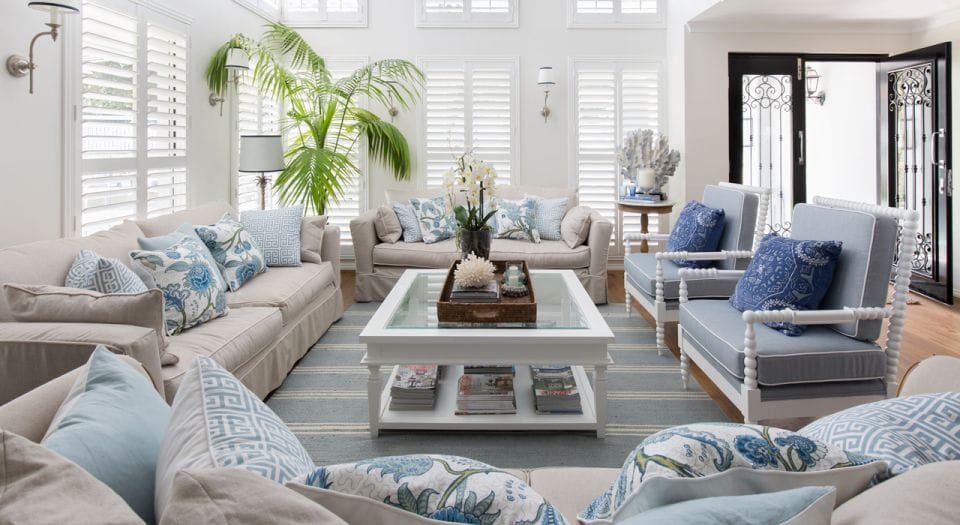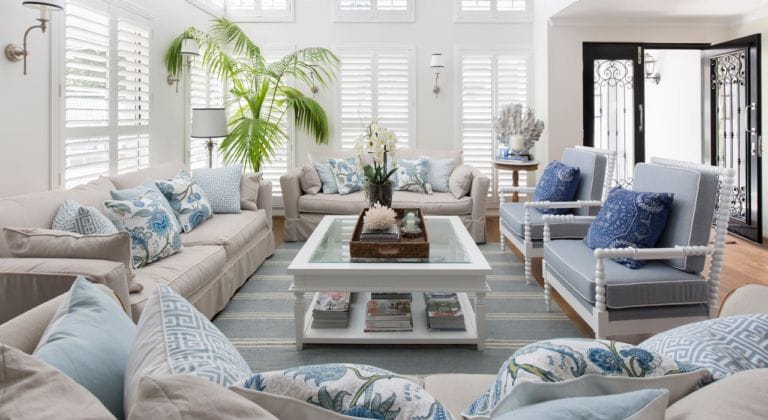 MID-CENTURY MODERN INTERIOR DESIGN STYLE
This is characterized by simplicity and functionality.
The uniqueness of this style consists of a classic, understated look, and clean lines with a bit of fuss.
There is liberal use of traditional materials, such as wood, and non-traditional materials such as metal, vinyl, plywood, glass, Plexiglass and Lucite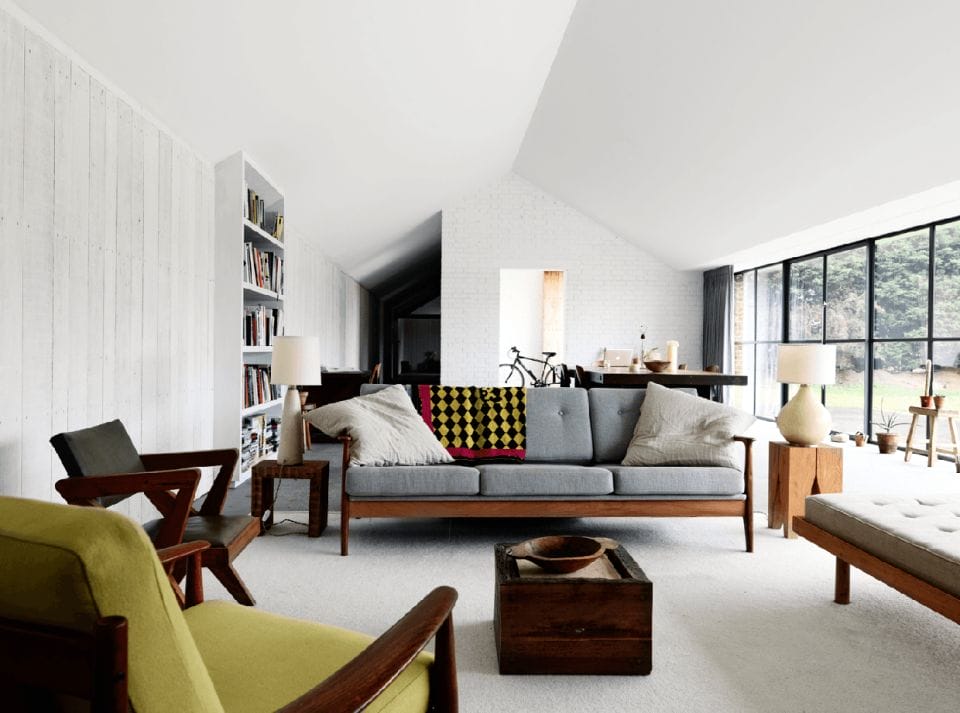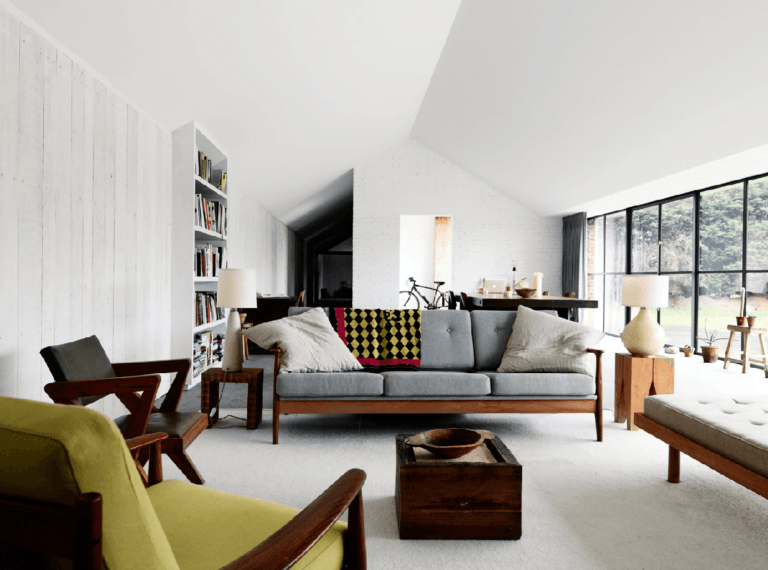 FRENCH PROVINCIAL INTERIOR DESIGN STYLE
French provincial is a classic decorating style that is defined by refined details, rustic textures and a done in colour palette.
To make a perfect French Provincial interior design style, go for mid-tone timbers in flooring and furniture and also white with muted colours for walls.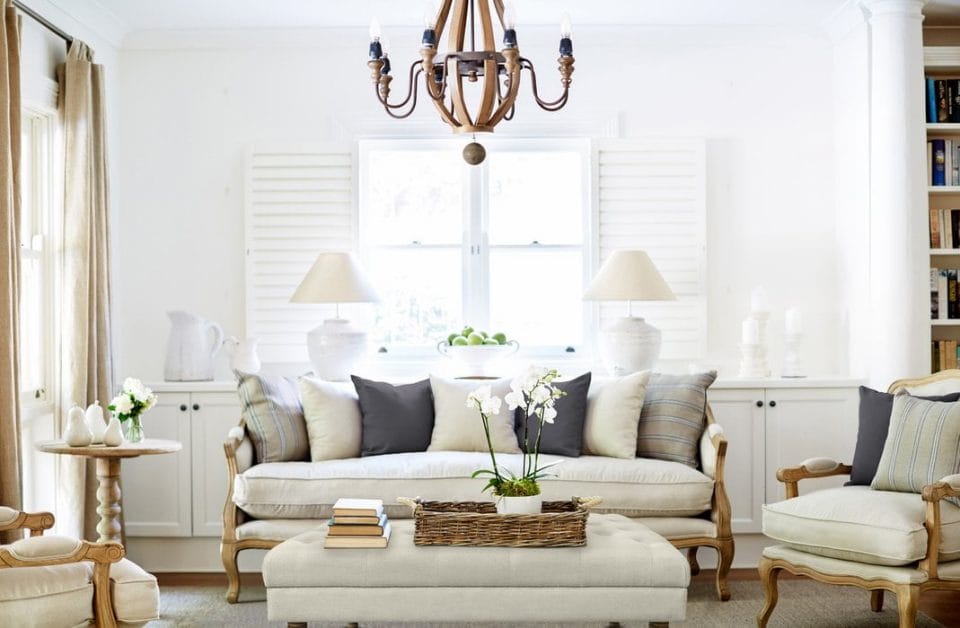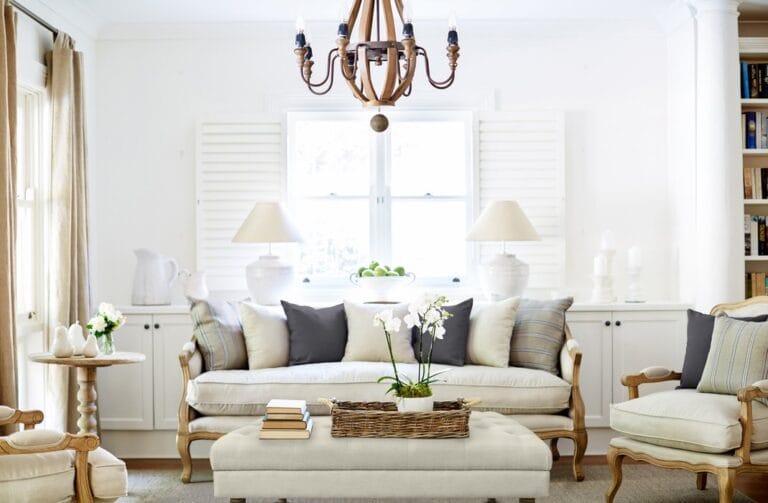 ECLECTIC INTERIOR DESIGN STYLE
Combining elements and features from various cultures, styles and phases of decorating, the interior style of the eclectic house is very personal.
The key to perfecting an eclectic look is through careful editing and connecting different elements through colour and texture.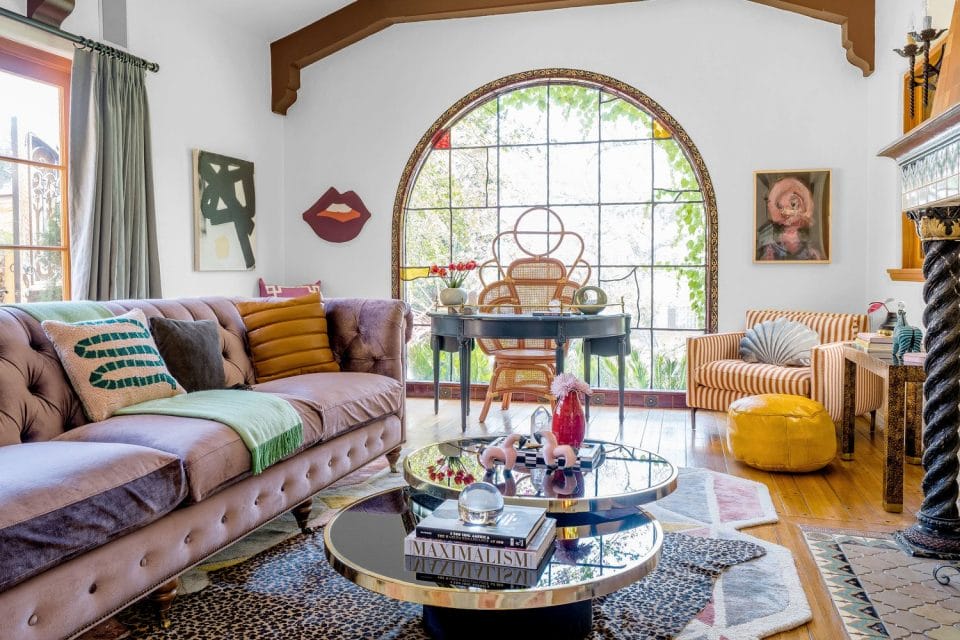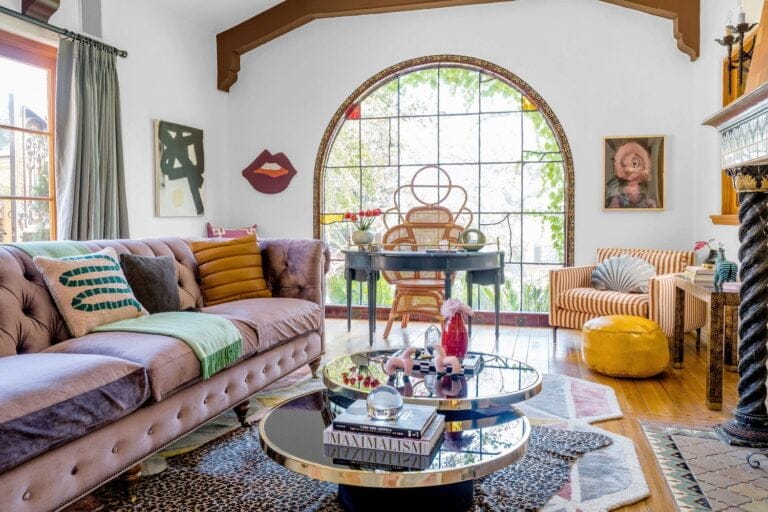 TRADITIONAL INTERIOR INTERIOR DESIGN STYLE
Traditional interior design styles come from a variety of old European styles and together are now referred to as "traditional". These design elements include: reflecting classic European decor, detailed wood prints and panels, built-in cabinet, elegant furniture and antiques, a pair of furniture and accessories, neutral palette with bright colours for furniture and accent pieces, expensive textiles such as silk, velvet, cashmere or comfortable such as cotton or linen, and intricate tile and wood floor patterns.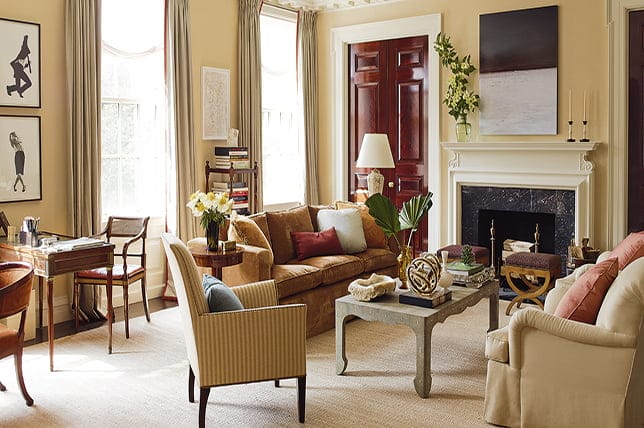 MODERN INTERIOR DESIGN STYLE
Modern interior designers are also described as very "sleek" because they are very fond of palettes and simple designs that are often combined with clean and sharp corners and lines. They hate chaos and always try to remove foreign objects from the picture.
Their design is fresh, elegant and has a sense of simplicity in every style they create. Unlike contemporary designers, they love to decorate the space; however, they do it with skill and subtlety so you will not realize there is something "extra" in the design.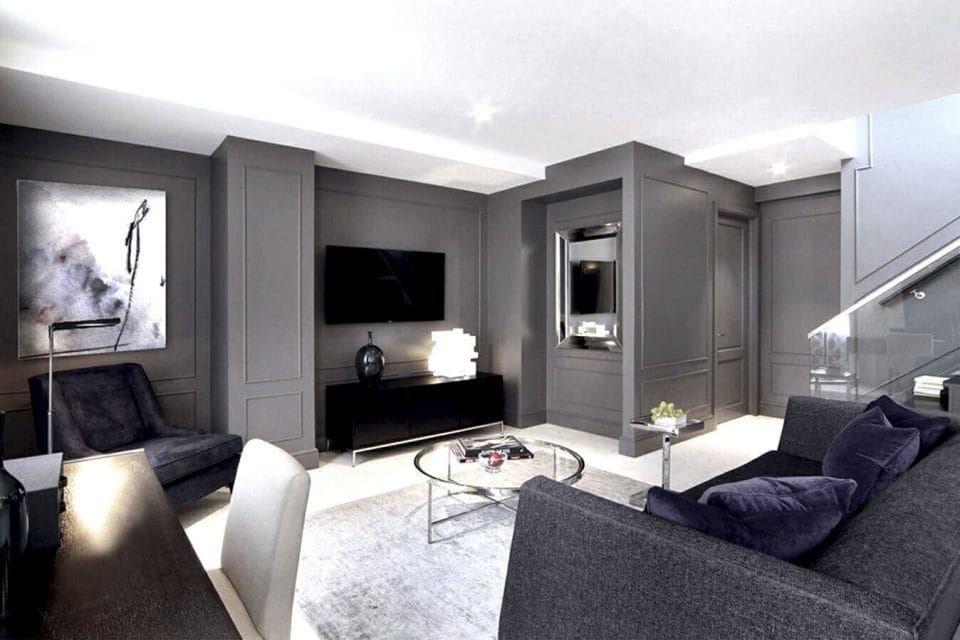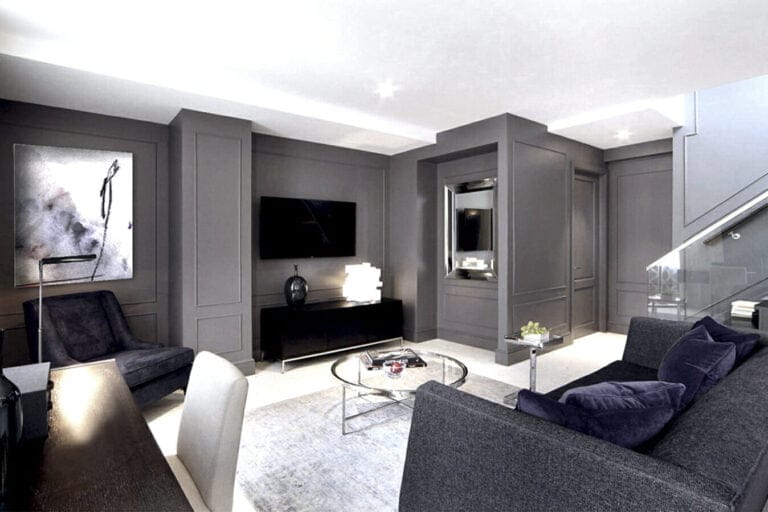 CONTEMPORARY HOME DECOR INTERIOR DESIGN STYLE
The contemporary design is a contemporary design that includes open spaces, lots of light, straight lines, lots of glass, steel and wood and in some cases unusual layouts.
Contemporary designers create a smoother design, in the sense that it fits the current trend that is trending; however, they do not use a specific style or design.
These designers also understand the current style so that their design is constantly evolving and gives them a very modern touch.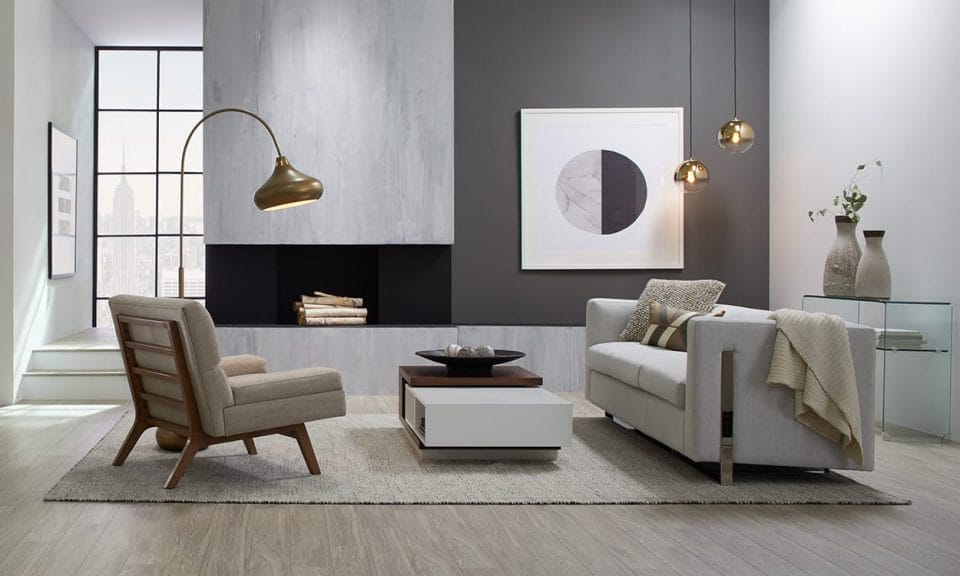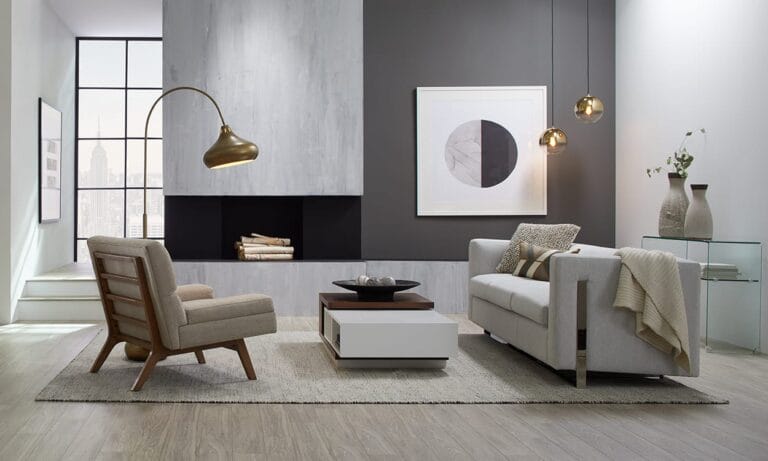 TRANSITIONAL INTERIOR DESIGN STYLE
The transitional interior design style is an elusive style that encompasses a variety of traditional or old-style binding styles along with modern or contemporary design elements.
It is very easy to confuse the contemporary with the transition and, for both of these types, it is often easy to argue that a particular interior design is one or the other.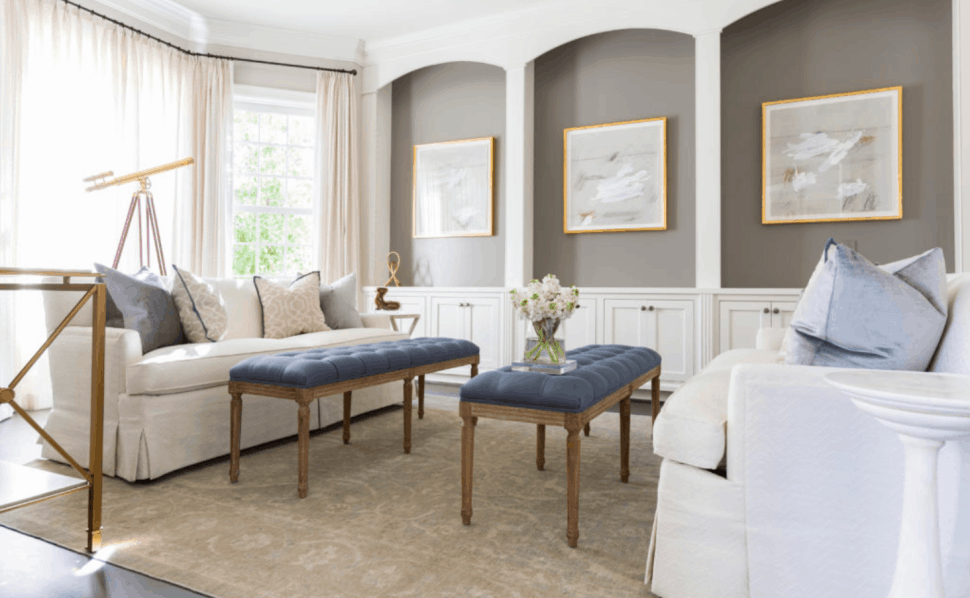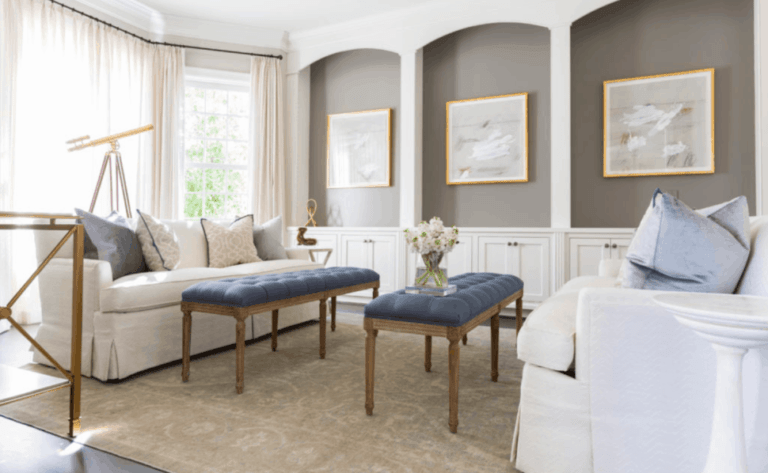 SHABBY-CHIC INTERIOR DESIGN STYLE
There are craft elements that people like such as depressed furniture, floral prints and design elements, and whitewashed floors … all of which are popular DIY projects at home.
They are more focused on creating feminine, soft and refined designs. The objective of this type of interior design is to combine the features of contemporary and modern style with a rough and rough finish.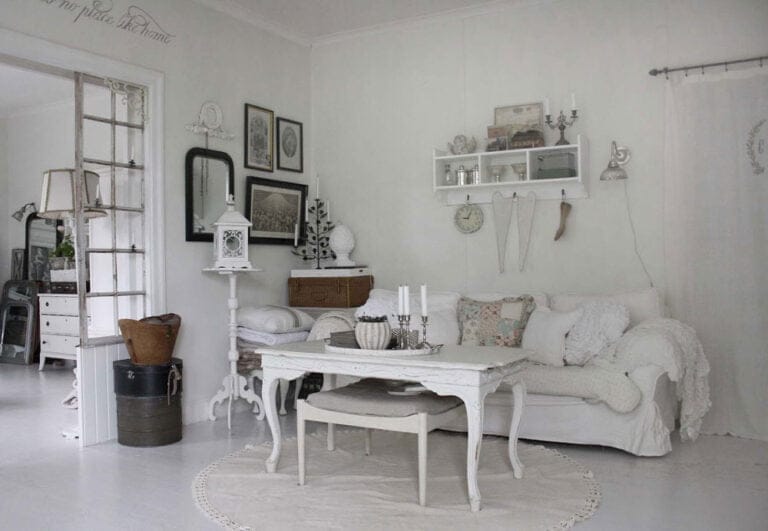 MEDITERRANEAN INTERIOR DESIGN STYLE
The Mediterranean differs in many styles and decorative features including pillars and arches. It also has a different colour scheme to ground colour.
Key style elements; arches, column, decorative features include furniture, tiles and bricks, earth tone, great furniture, interior balcony, high ceilings (not always, but not uncommon) and curve.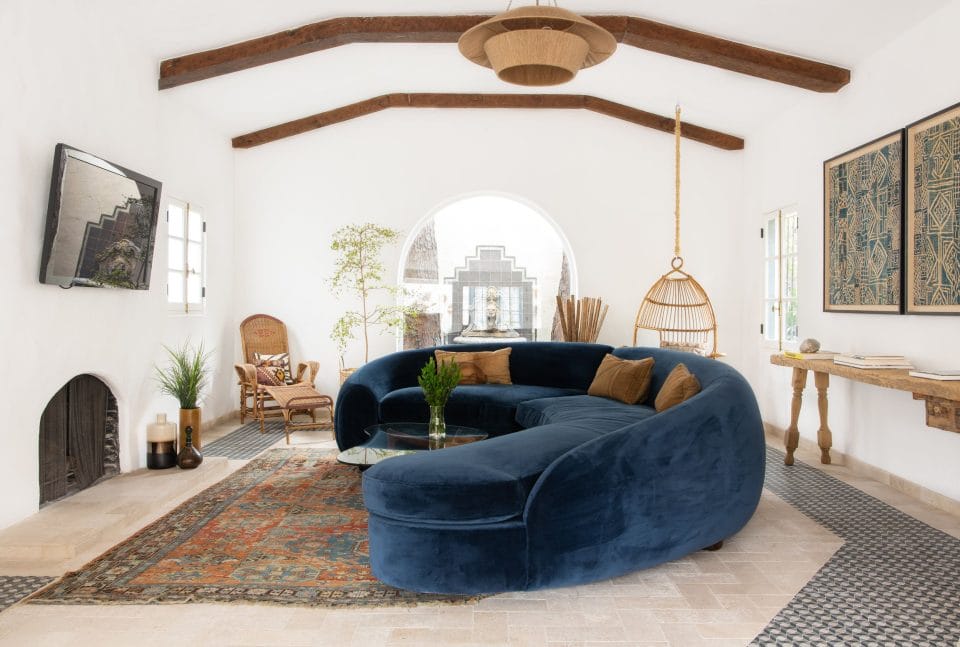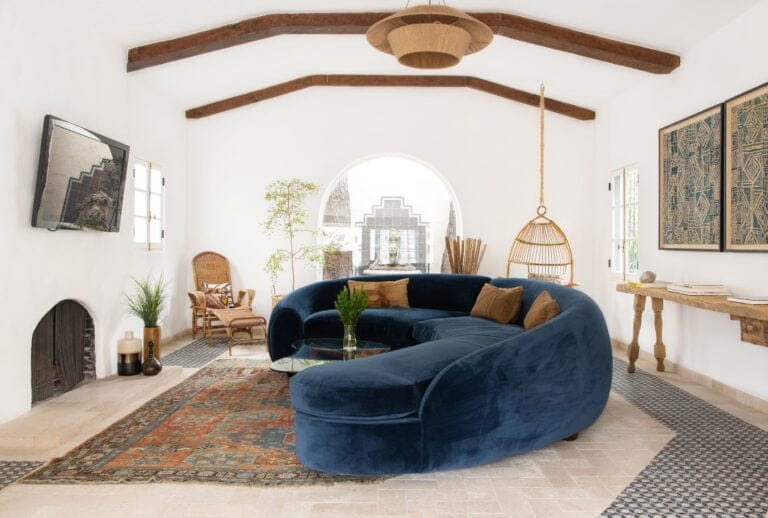 CRAFTSMAN INTERIOR DESIGN STYLE
Crafts houses have some common features that make them as popular and just as popular today as they did over 100 years ago.
Key interior style elements are; open floor plans – this is a much-desired design feature today and therefore makes sense that Craftsmen are a very popular design for contemporary residences, many built-in wood elements such as cupboards, fireplaces, bookshelves, etc., many handmade woods include exposed ceiling beams, use of natural materials such as wood, stone, brick, glass and tile, lots of windows and with colour scheme that have a lot of soil and wood tones.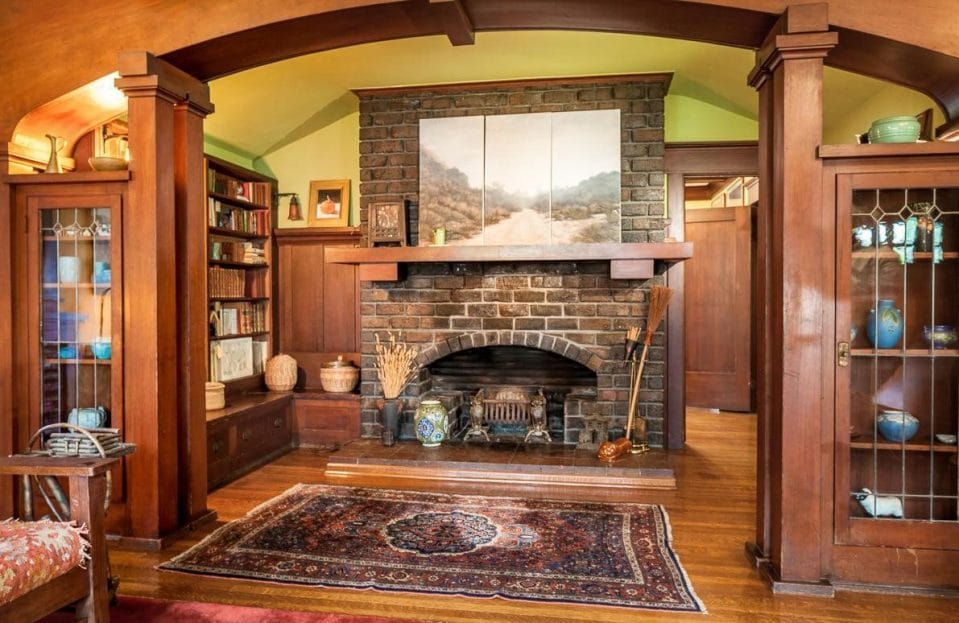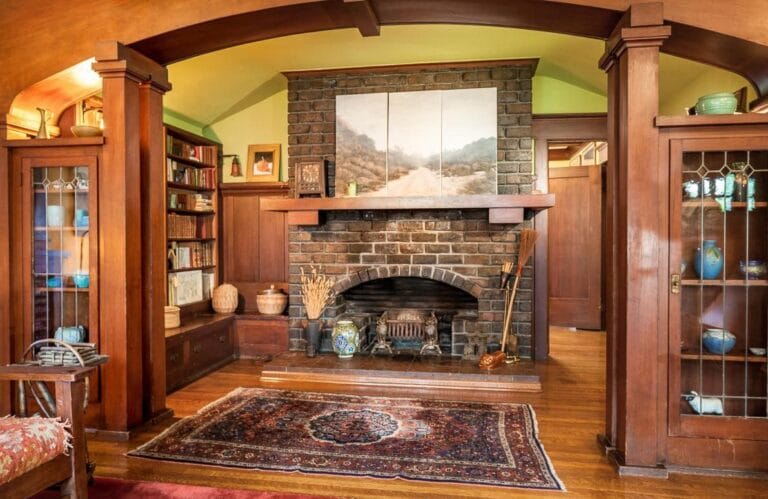 VICTORIAN INTERIOR DESIGN STYLE
The Victorian interiors have beautiful colours, lots of decorative details, and clever counterfeit items to make the house a friendly and welcoming place. The industrial revolution brought about a revolution in interior decoration, and for the Victorian people, the high style was about luxury, whether real or artificial.
For most Victorian households, having many decorative items is considered a sign of appetite. Rare furniture indicates that the house is owned by someone from the lower class.
Victorian interior design elements can be imitated in your own home if you follow a few simple design principles. Keep in mind that making a Victorian look functional in your own home may require simply choosing a few of these principles to emulate in your decor.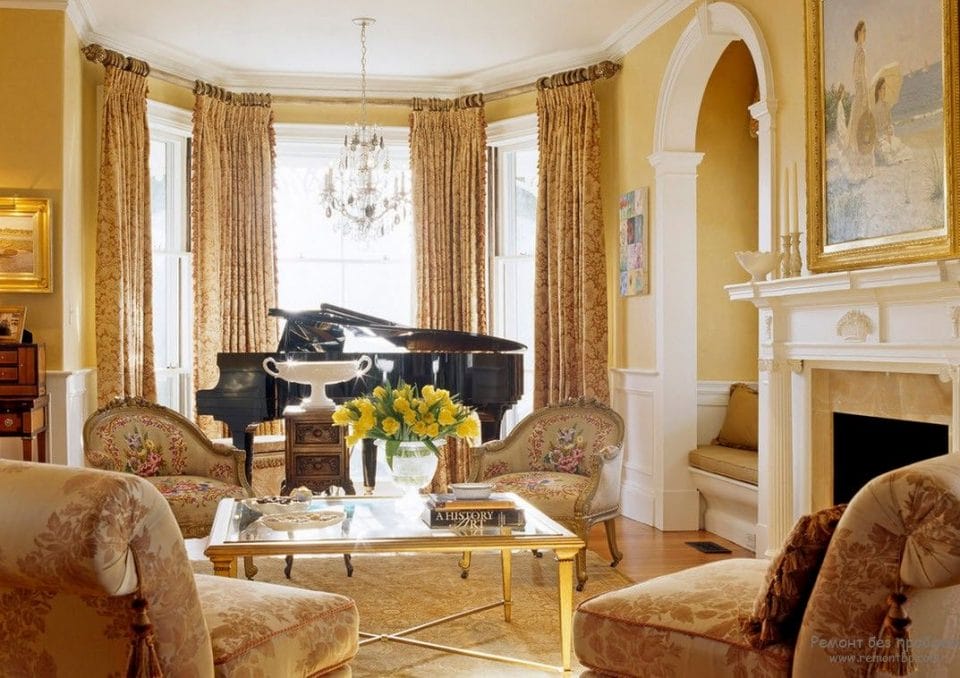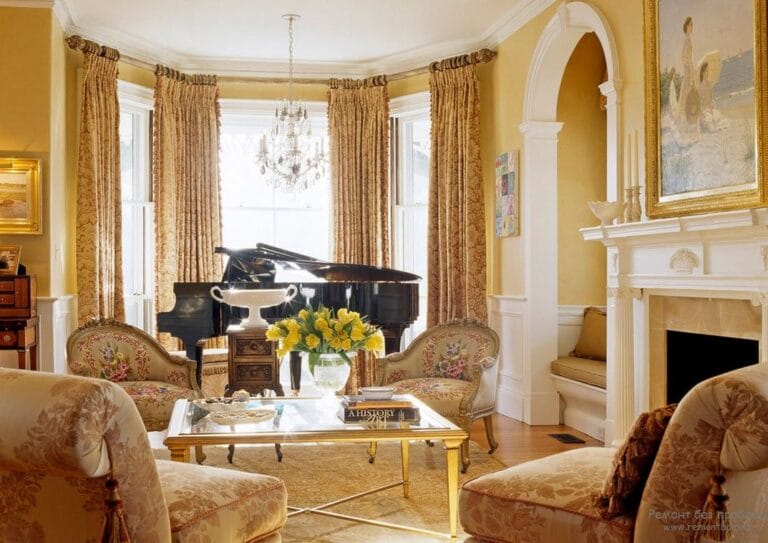 AMISH INTERIOR DESIGN STYLE
A simple and modest Amish house design aesthetic with an emphasis on functionality. Amish furniture relies on craftsmanship to build kitchen cabinets and other utility home features. Houses are often filled with neutral tones, such as grey, black, white and brown. Wooden furniture is used throughout the house, offering a warm contrast with a soft colour palette.
Amish furniture is known for its unique curved crown doors and drawers. Tables, chairs, sofas, and cupboards usually have burnt base legs and are made of solid wood such as cherries and oak. Electric light fixtures are popular in Amish homes. Natural materials such as iron, copper, and tin are used to make pendants and wall sconces.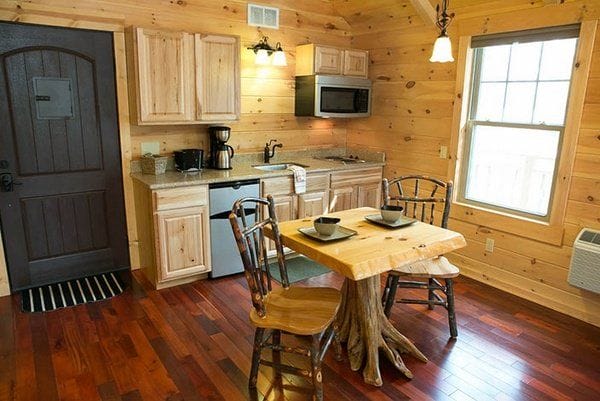 ART DECO INTERIOR DESIGN STYLE
Art deco (short for decorative art) is characterized by smooth metal finishes such as stainless steel, glass and chrome.
Furniture and wall art throughout the home are inspired by art deco defined with pointed and pointed edges.
They are usually made of sleek and shiny materials such as bronze, chrome, or polished steel. Thick geometric patterns are often printed on wall sconces, ceiling mounts, and lamps.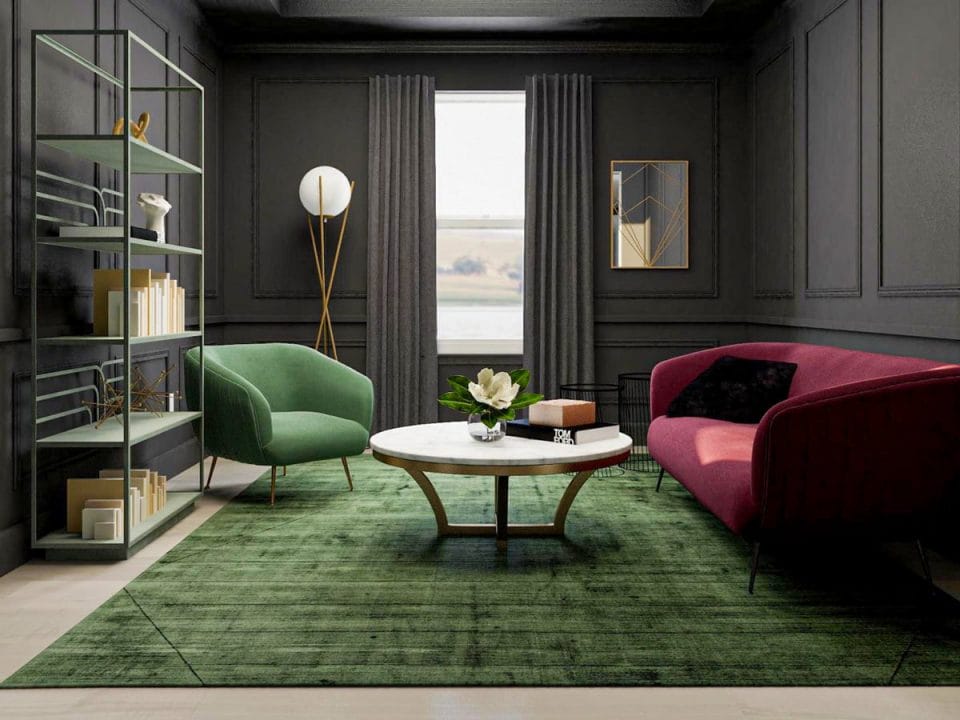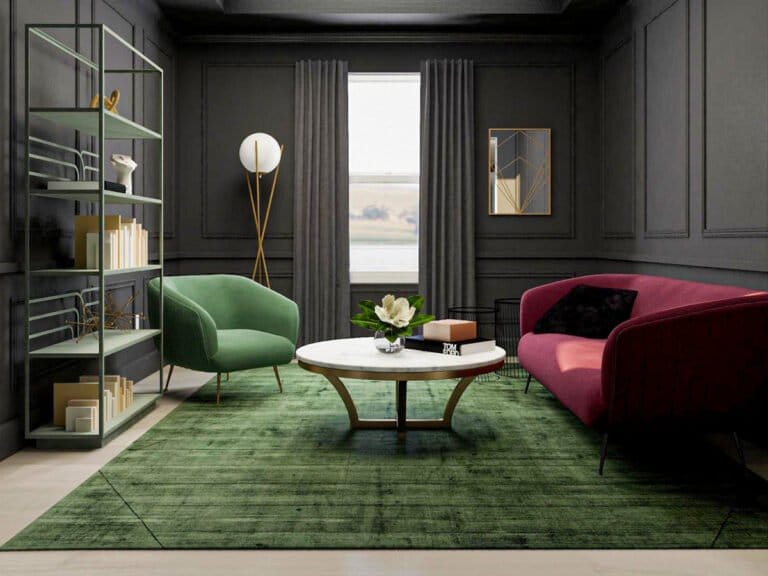 ZEN INTERIOR DESIGN STYLE
The Zen house is filled with earthy colours such as beige, grey and white. Instead, the interior has a variety of textures to bring character to space, such as wooden floors, cotton sofas and luxury rugs. Carpets usually match the colour of the floor to reinforce a calm aesthetic.
Zen house has floor-to-ceiling windows to bring as much natural light into the room. Accent lighting such as bamboo sconces is used to illuminate artwork, mirrors, or other decorations on the walls. The furniture is kept natural and simple and has clean lines without excessive details or decoration.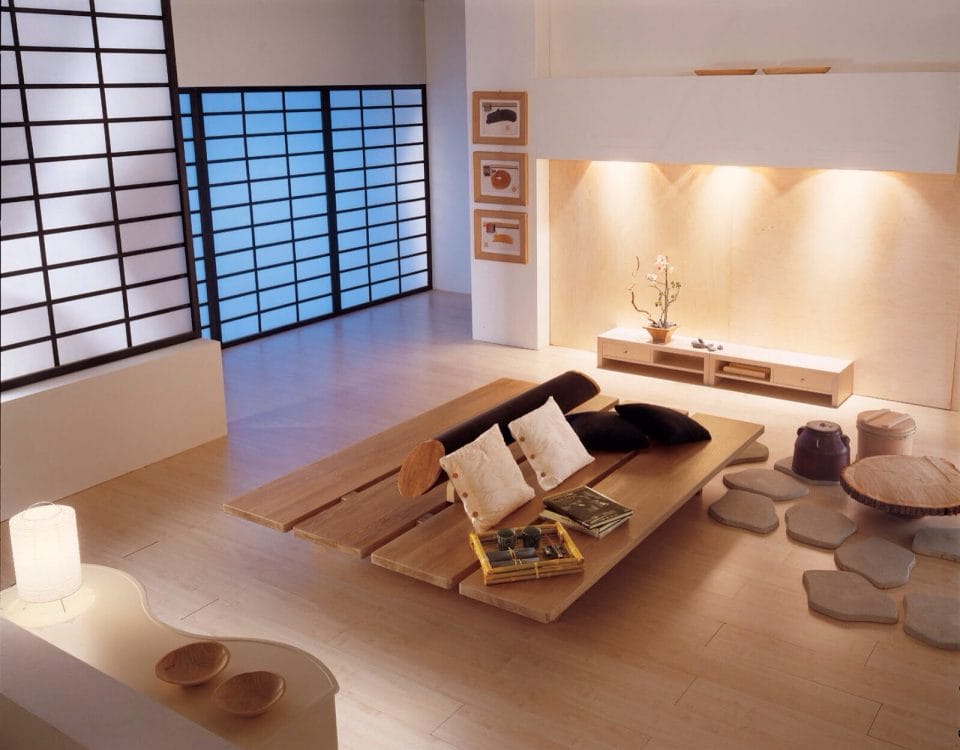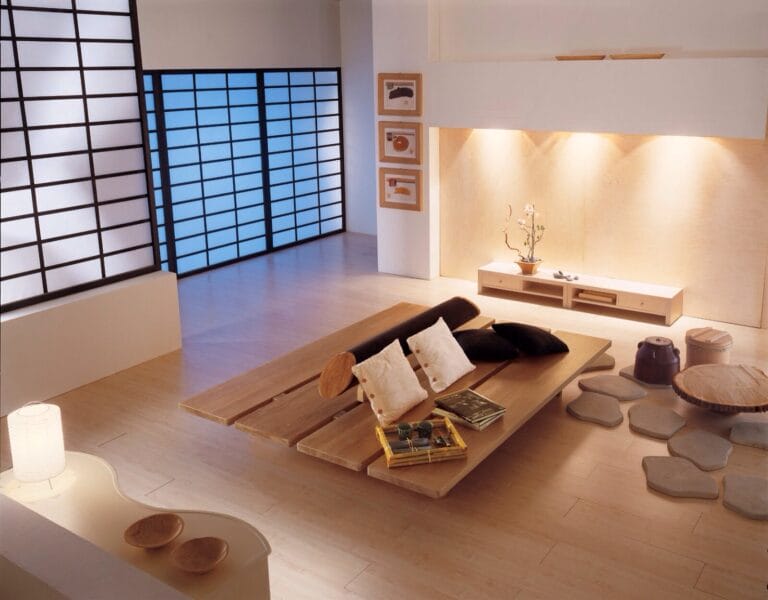 URBAN INTERIOR DESIGN STYLE
Urban or soft industrial areas have loft-like home-like furnishings with a few rustic patterns. Exposed brick and stone give the character of the walls, and the lighting of industrial pendants made of steel, copper and wrought iron illuminates all the vintage details throughout the house.
Lighting is also an important element as it breaks down the dark colours that adorn the floor, walls and furniture. Floor-to-ceiling windows, used to maintain the light, are another classic feature of this urban style. The furniture consists of a mixture of old and shiny wood to create a perfect balance of old-world style and industrial style.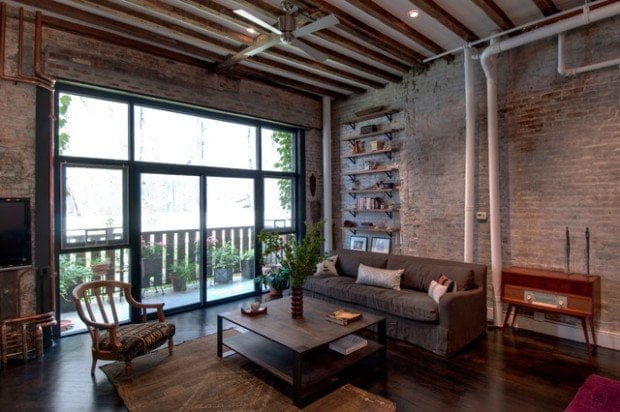 SHAKER INTERIOR DESIGN STYLE
Shaker interior design includes simplicity and practicality. Furniture built in the style of Shaker is always made of high-quality wood and is often handmade for many years. Chairs, sofas, and tables have straight and tapered legs due to their lightweight nature. The tapered legs are aesthetically pleasing but can be easily lifted for convenience. Table-like cuts usually have a regular wooden pull and round edges to avoid appearance.
Neutral colours, such as grey, light brown, and white are used throughout the Shaker home. Lighting fixtures are as simple as furniture with very little detail, minimal indentations and straight lines, like contemporary lighting. Shaker cabinets are still among the most popular kitchen features in the home. These clean built-in cabinets have a classic look that usually has a hidden centre panel and no or sparse details.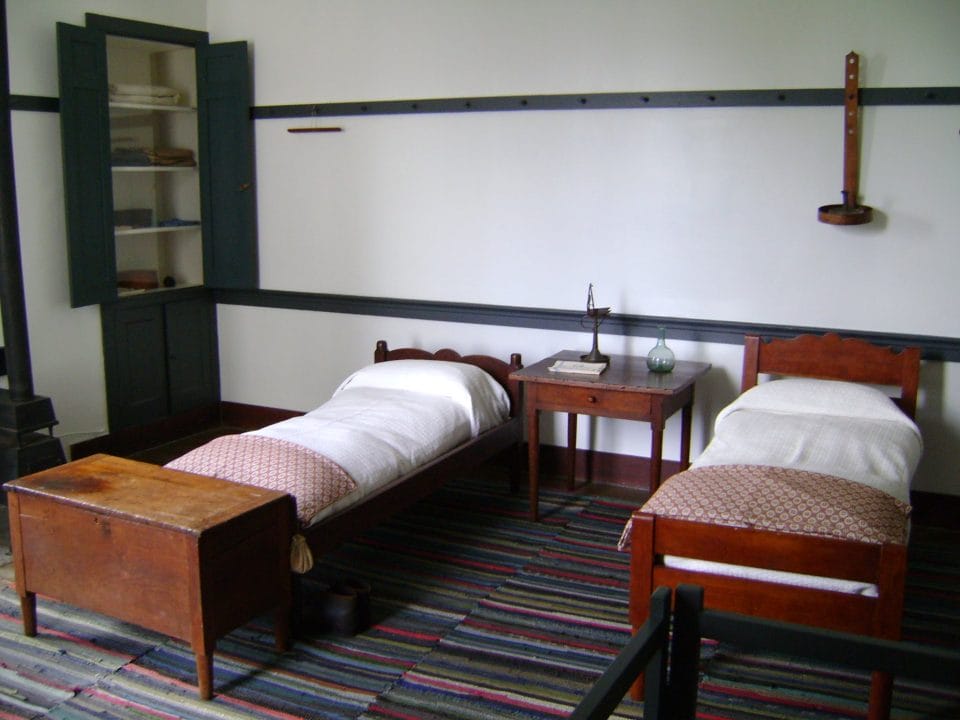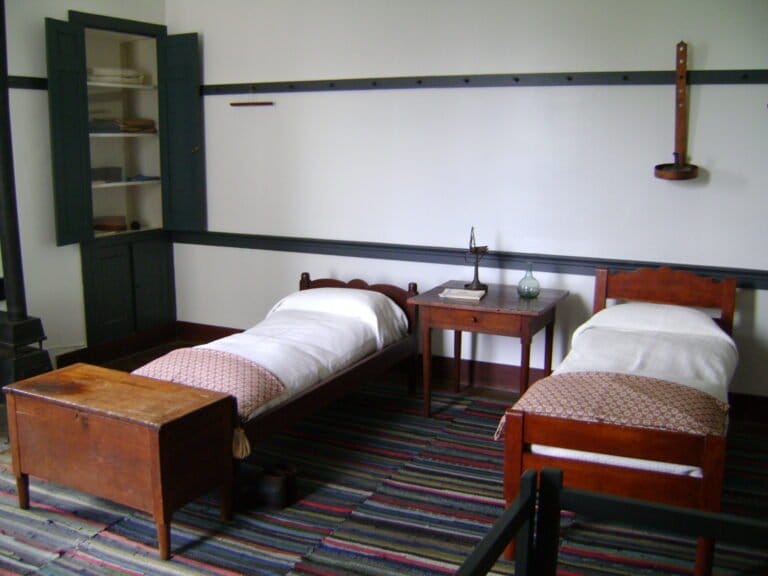 ROMANTIC INTERIOR DESIGN STYLE
Romantic style encompasses feelings of gentleness, tenderness and beauty without effort. Colours are usually soft and muted and include colours such as dusty pink, sky blue and creamy white. Metal elements such as picture frames, chandeliers and vases offer a sparkling contrast with a low key palette.
Antique chandeliers with crystal droplets are hung in the living room, dining room and bedroom to give it a glamorous touch. Hard lighting is a "no-no" in rooms with a romantic aesthetic, as the mood depends on the ideal diffused lighting rather than being fully uncovered. Fabrics on curtains, linen and luxury bedding – velvet and silk are the two most commonly used materials.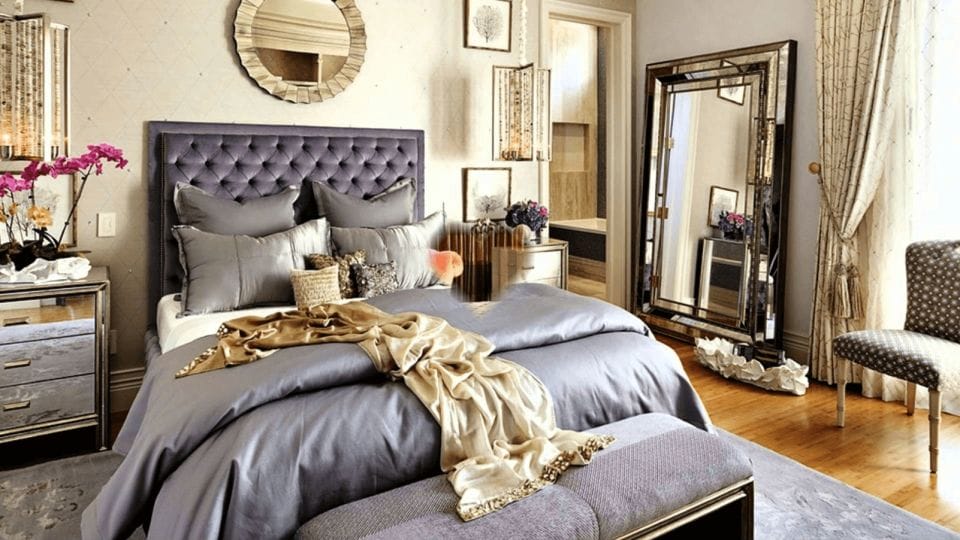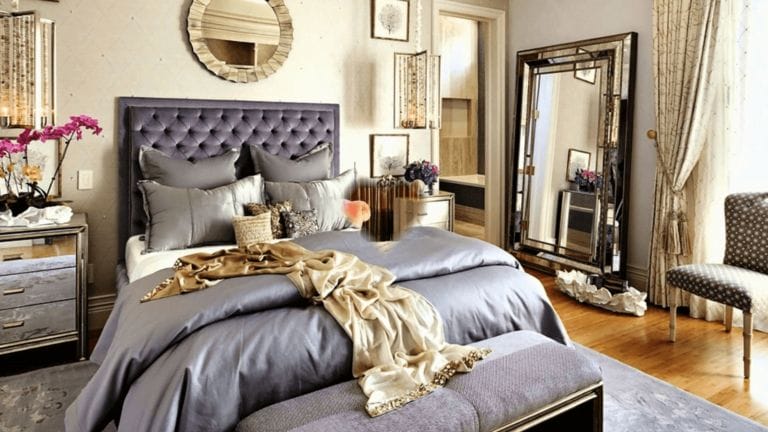 RIETVELD INTERIOR DESIGN STYLE
Rietveld's interior design balances new and old by combining elements from the modern world with Art and Craft styles. Chairs and tables have very sharp slender lines to reflect the contemporary functionalist aesthetic.
Large picture windows focus on nature and dramatic outdoor scenery. Rietveld light fixtures are sleek and homely, such as simple white pendants and floor lamps with little or no decoration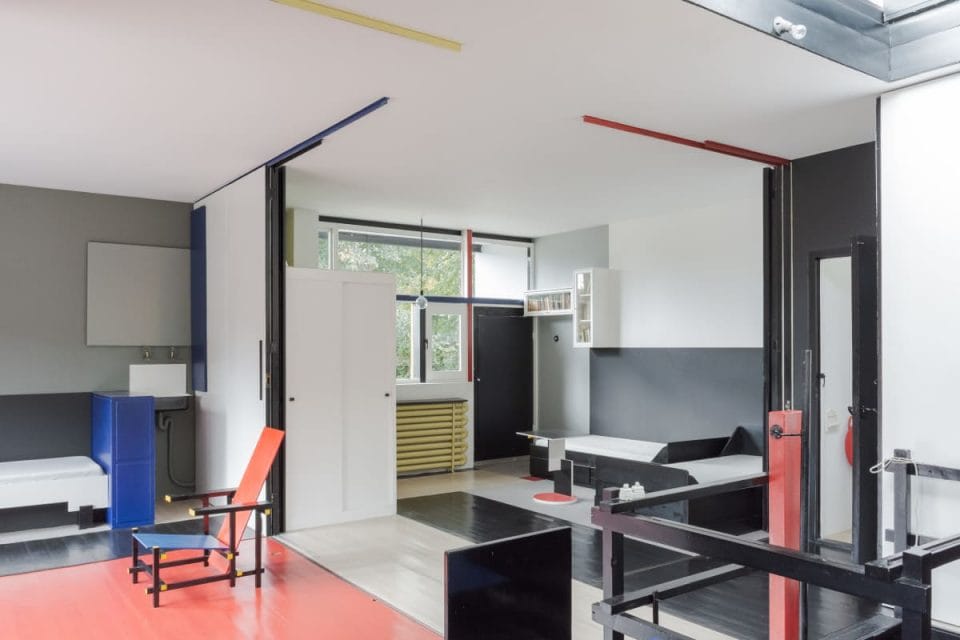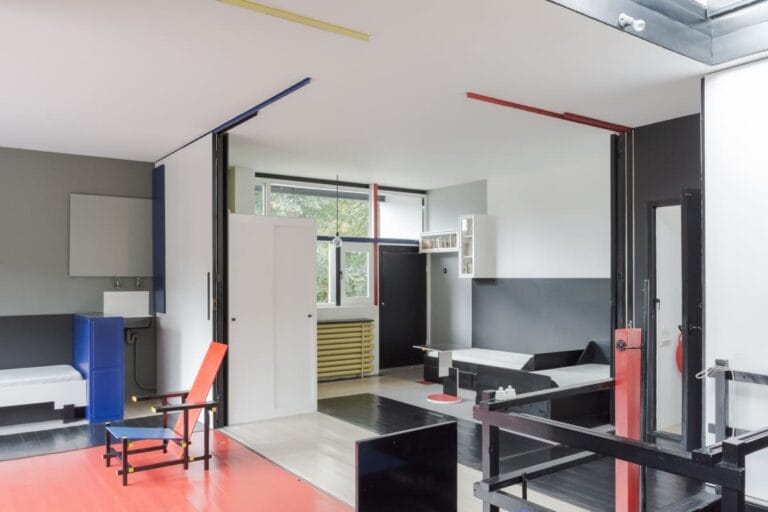 REGENCY INTERIOR DESIGN STYLE
These houses have a Hollywood glamor about them, and the interior is about the details. Chandeliers, for example, are decorated with crystals, while lamp covers and pillows are decorated with fringes and cabinets are lined with decorative glass details. Fabrics on lamp covers, drapes, curtains, and bedding include silk and velvet. The furniture never has a matte finish – on the contrary, the surface gives it a shiny, bright and luxurious look.
Because this style of the residence is focused on entertainment, the living room and dining room are arranged in a way that encourages guests to interact with each other. Therefore, sofas and chairs rarely face the television.
Bright and rich colours are used throughout the house, such as dark red, bright yellow and dark purple to completely contrast with the high luster on furniture, lamps and wall decorations.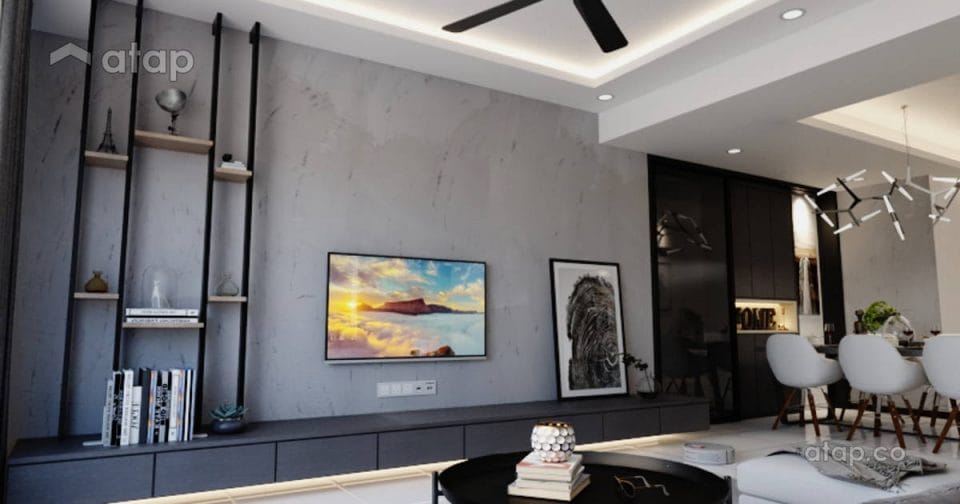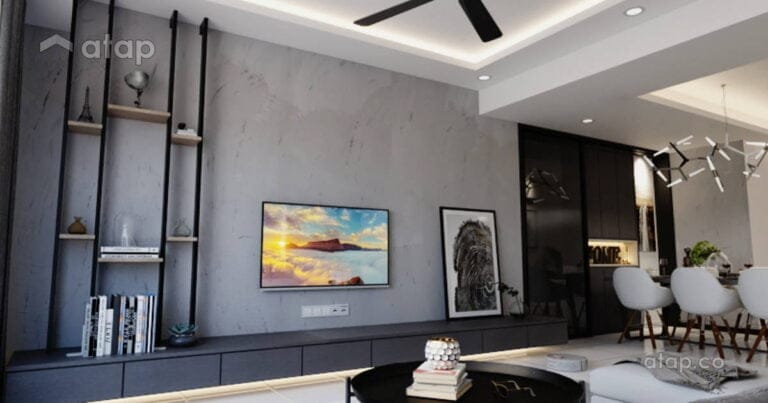 POST-MODERN INTERIOR DESIGN STYLE
The post-modern movement took place in the 1960s, while the modern movement took place in the 1920s and 30s, the post-modern residence adopts a more decorative style. The home incorporates a comfortable aesthetic to soothe the mind, body and spirit, and a neutral colour palette that contributes to a relaxed atmosphere.
Wooden floors, tiles, and concrete are used as wall-to-wall carpets for their simplicity and easy maintenance.
The post-modern interiors are spacious, with empty windows and high ceilings. Furniture from this design age welcomes a more bizarre individualistic spirit inspired by popular culture.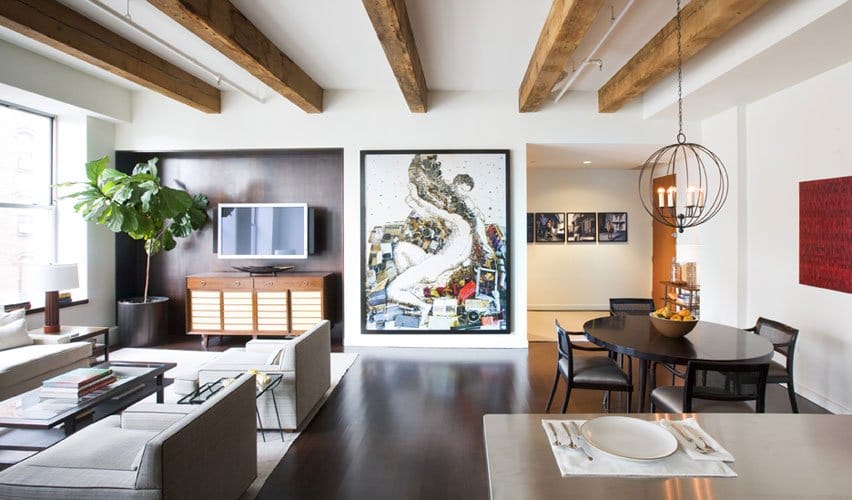 FINNISH INTERIOR DESIGN STYLE
In Finnish houses, you will see a touch of modern style. The windows are large and boxed, helping the room look spacious and bright. The fireplace is another Finnish feature that adds a unique personality and charm to the interior of the residence.
You will also often see walls with wooden panels and slender wooden floors – both of which warm the atmosphere. The furniture is uniquely shaped into a light open shape that offers an atmosphere of modern simplicity. Bedding and tables can be made of tube steel – a material often seen in contemporary and minimalist home designs.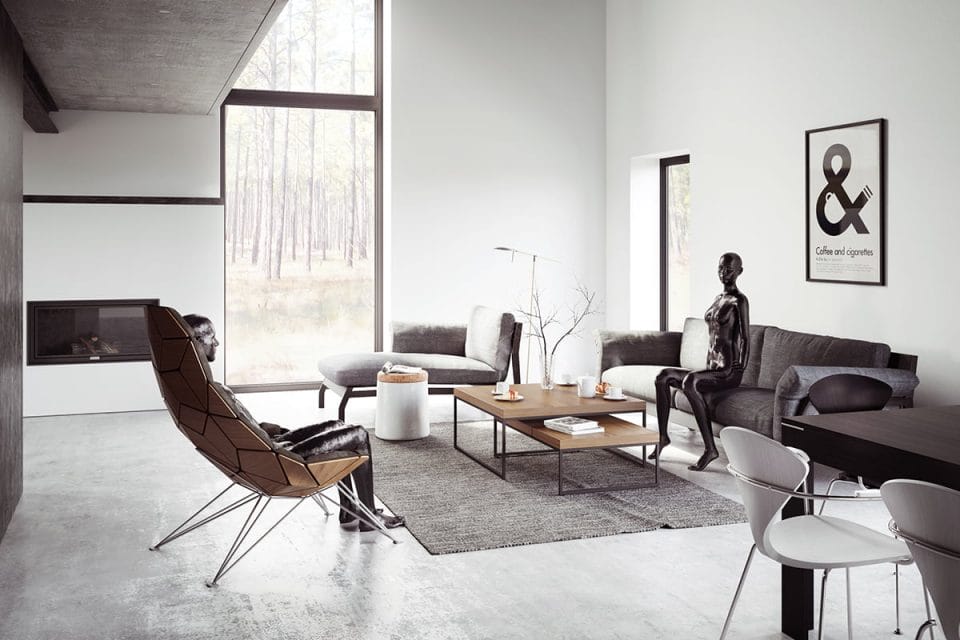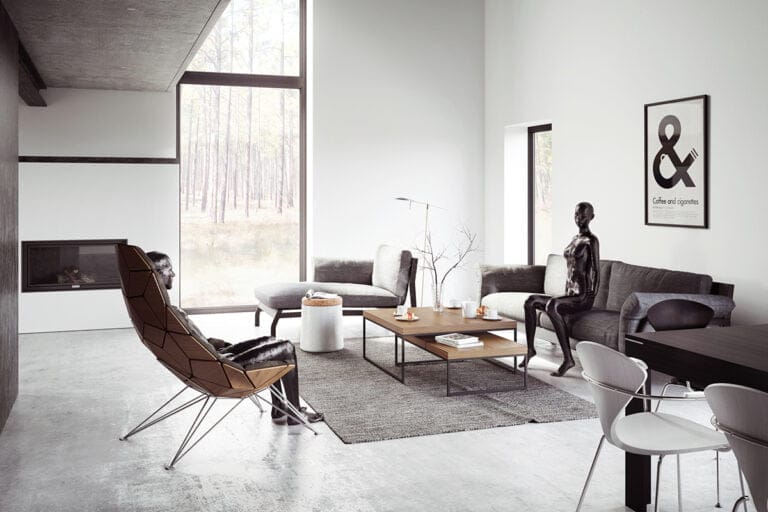 COTTAGE INTERIOR DESIGN STYLE
Can be described as comfortable and cosy. Just like the beach design, the inside of this ID evokes a light and airy feel. Instead of heavy curtains, light fabrics such as lace and cotton are used. Outdated wood, depressing paint and white and cream colour palettes combine to create a warm and welcoming informal home.
Vintage fixtures and accessories such as chandeliers, farmhouse sinks and decorative rugs are used to create a charming farmhouse aesthetic.
Chairs and sofas can be worn in vibrant pastel colours that reflect the sea and sky. Woven rugs sit under the furniture to suit the relaxed nature of the home. Natural light is highlighted to illuminate the house, while lamps such as vintage chandeliers and stale pendants provide additional light.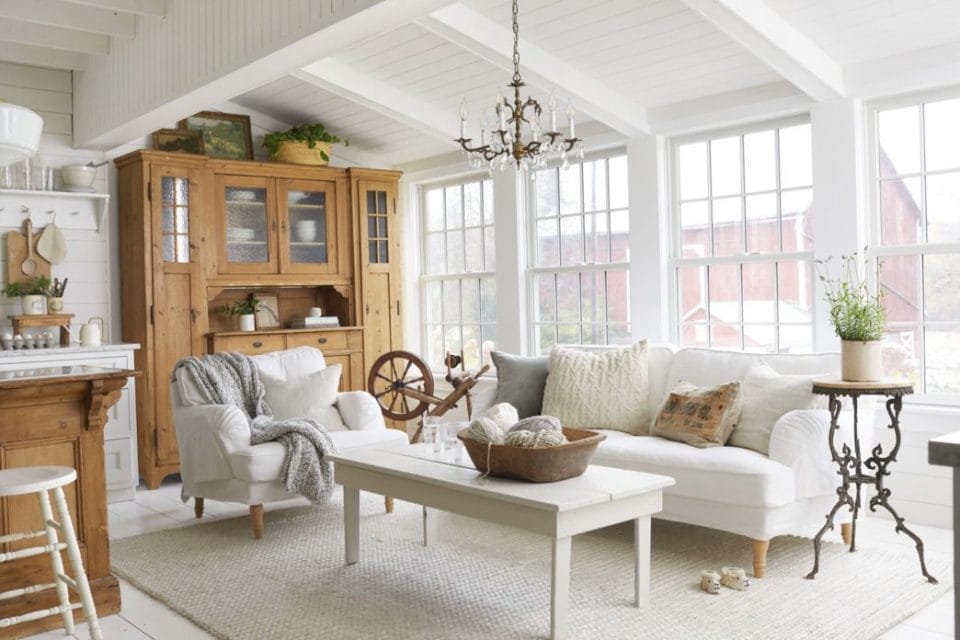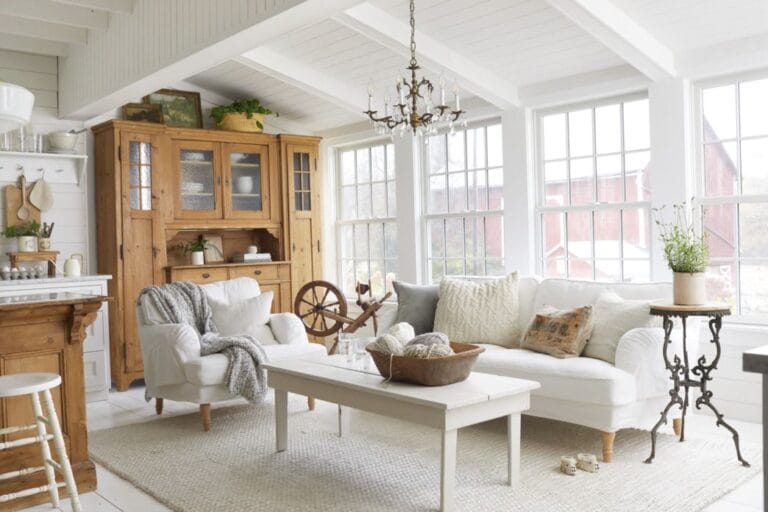 EXPLORATION INTERIOR DESIGN STYLE
This style of interior design emphasizes travel and exploration and in many cases is a branch of British Colonial design.
The ability to break and move temporarily is also seen on modular storage units adorned with leather handles and brass rivets. Maps and charts are often used as decorative tools with antique balls decorating coffee tables and framed maps hanging on the walls.
The exploration-themed interiors are also furnished in an old, Old World style.
Antiques such as old suitcases, sticks and worldly jewellery can be accents. Postcards are another feature of this worldly aesthetic – can be framed or grouped in collages for a unique wall gallery or placed under glass on a display table.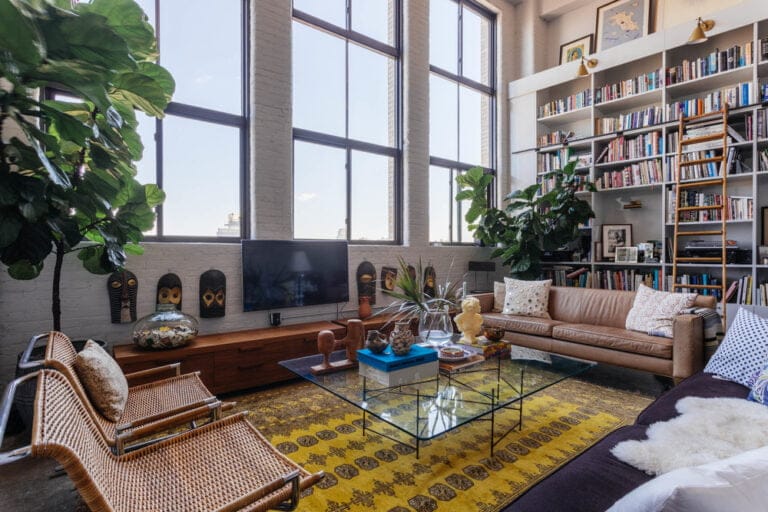 ABSTRACT INTERIOR DESIGN STYLE
Abstract home interior design focuses on unique architectural elements, such as asymmetrical doors and home furnishings. It is almost similar to modern or contemporary design in that it uses clean lines, although the abstract style also incorporates a chaotic aspect to offer a fresh and unique perspective.
Tables, chairs, and sofas have clean lines, but like the rest of the abstract style, these pieces of furniture are asymmetrical. Lighting also has simple lines and borrows from modern aesthetics. You may see geometric diamond-shaped pendants that illuminate abstract lighting throughout the interior.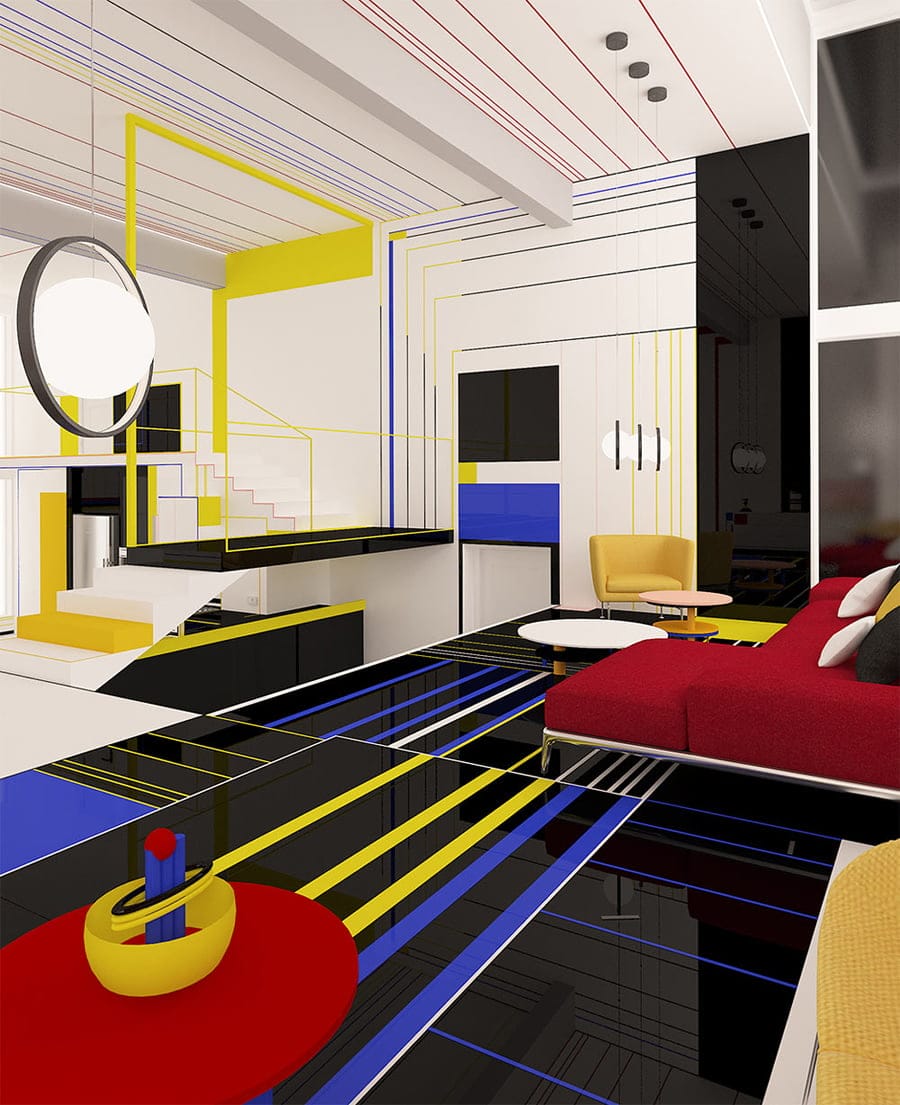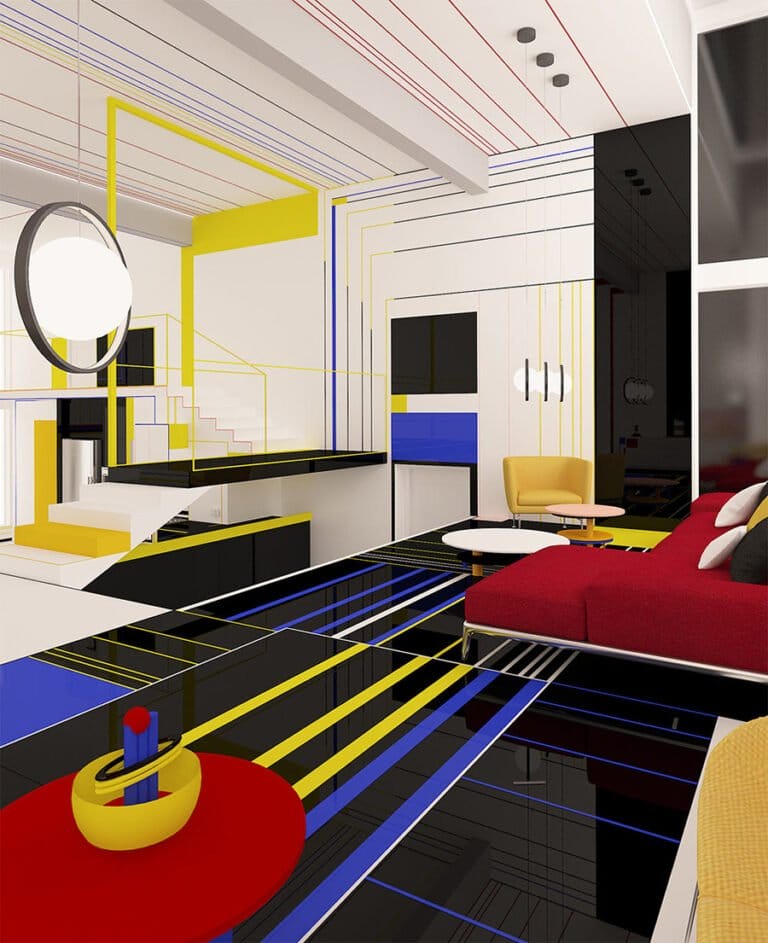 SOUTHWESTERN STYLE INTERIOR DESIGN STYLE
Southwest interior design is a design style named for the pioneering and often used in southwestern American states of this design. This style is known for its earth tones and natural elements reminiscent of the "wild west".
Important Southwest design elements; hidden windows or windows with grill decorations facing the street, mix finished coatings and textiles, brave, vibrant, warm colours (orange, red, gold, yellow, blue and desert colours), accessories consisting of dark cast iron, candles, dried flowers, statues, animal skins, pottery pieces, etc., wooden furniture painted with thick feet, large murals, and floors made of rustic brick or terra cotta tiles or mosaics with patterned rugs.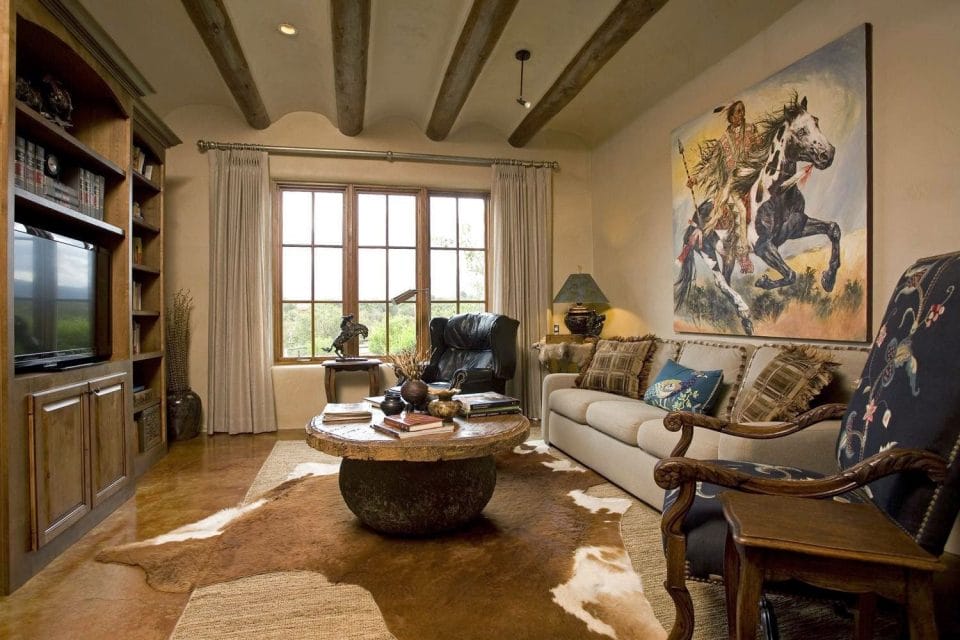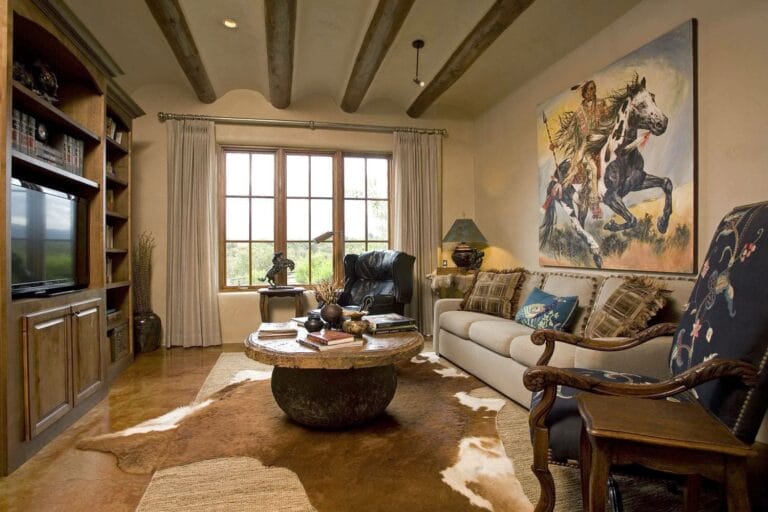 HOLLYWOOD GLAM INTERIOR DESIGN STYLE
Hollywood Glam interior design is among the most modern and stylish. Their main feature is that they are very luxurious and superior in their interior design. They love to make big and bold statements with the help of dramatic and luxurious design styles.
A large number of their styles and designs consist of Victorian inspiration with antique furniture, luxurious and velvet elements, and impressive decorative accents. The colour palette used here is usually very thick with a beautiful combination of turquoise, red and purple.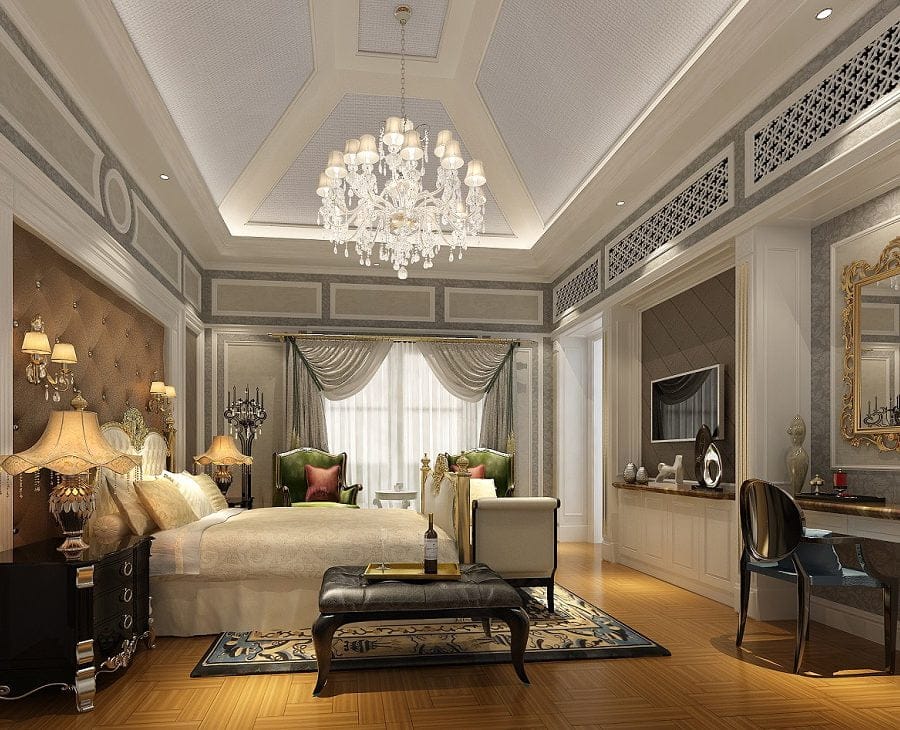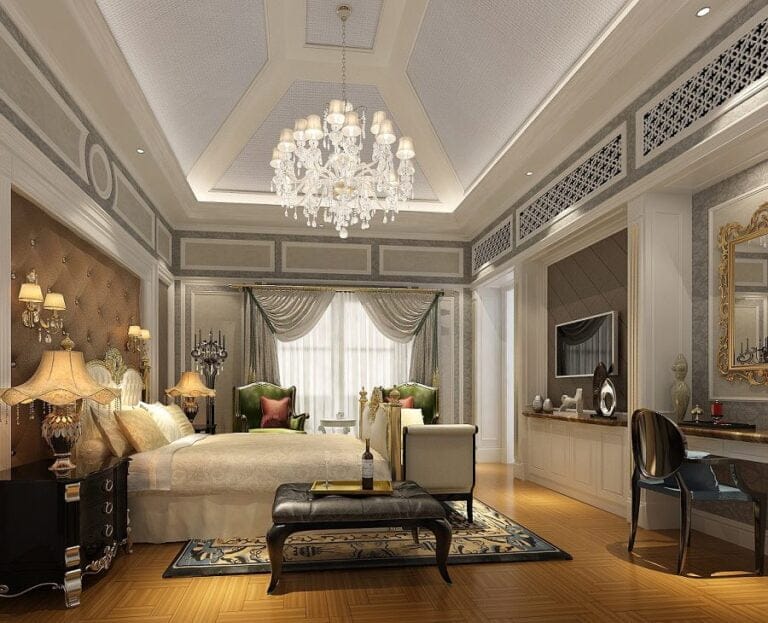 ARABIAN INTERIOR DESIGN STYLE
Arabian house design exudes luxury and elegance by combining lush materials, bold colours such as turquoise, and decorative patterns.
Mixing and matching a variety of textures and materials such as metal light fixtures, velvet sofas, wooden tables and glass decorations, produces an interesting and appealing effect in the sitting room or bedroom.
Mosaic patterns are often applied to area rugs, curtains, and wallpaper to create a decorative look. Decorative colours such as gold, silver, turquoise, pink, and bronze add to the personality and uniqueness of the space.
Chairs and sofas are lined with luxurious materials such as silk and velvet. Wooden pieces such as tables and cabinets are detailed in detail to give a magnificent appearance.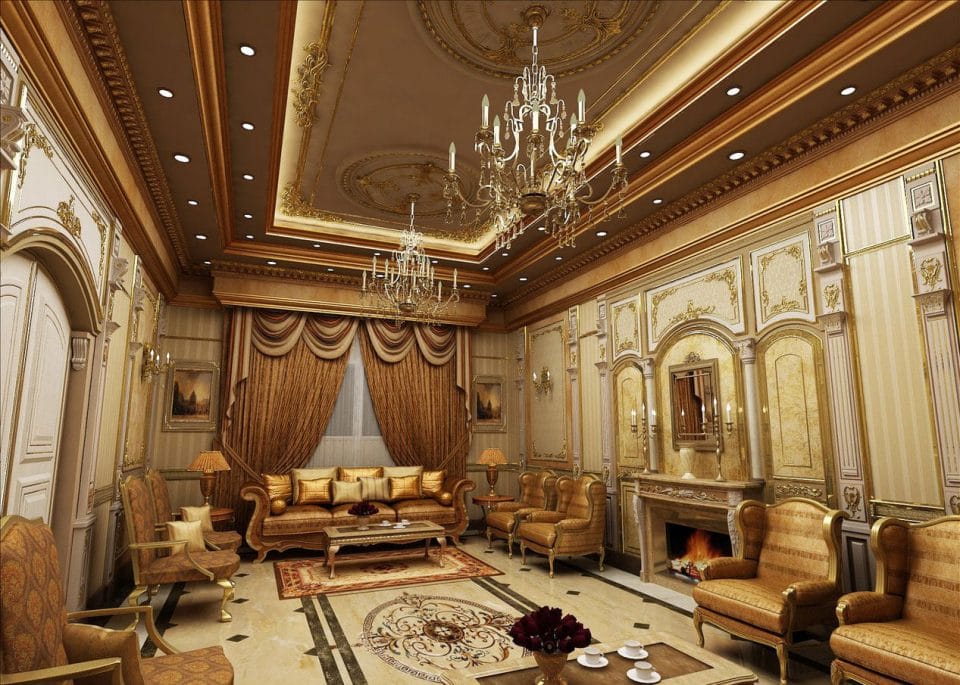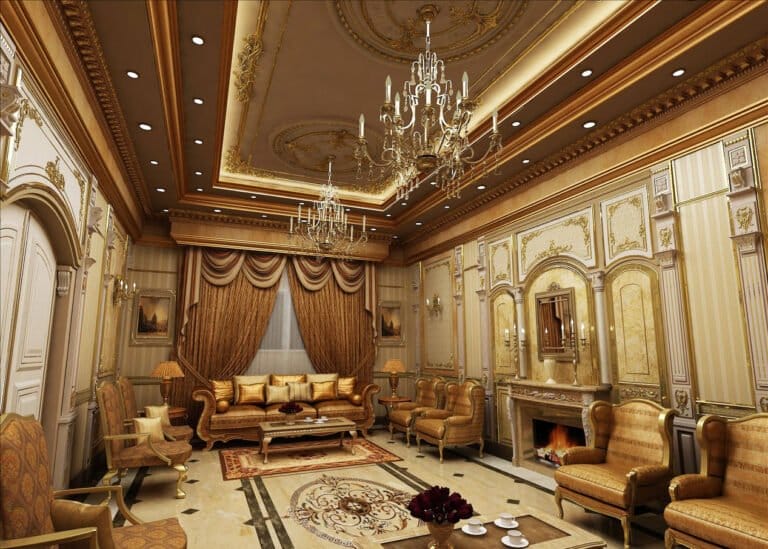 ASIAN DESIGN INTERIOR DESIGN STYLE
Asian-style interior design, sometimes referred to as Oriental design, showcases Japanese, Chinese, Vietnamese, Thai and other Eastern cultures. The most recognizable design styles are Chinese and Japanese.
Accessories continue this dramatic style by featuring mythological animal and animal motifs, such as monkeys and dragons. Porcelain ginger jars, large pots and fish pots painted in complex patterns in various colours or classic blue and white are also fashionable in Chinese interiors.
Red is a prominent colour in this Asian style interior design, probably because it means "good luck" in Chinese culture. Other bright colours such as yellow and green are also used as accents. Colourful paper lanterns are often made in very bright colours, while wood tones tend to be dark and rich in colour.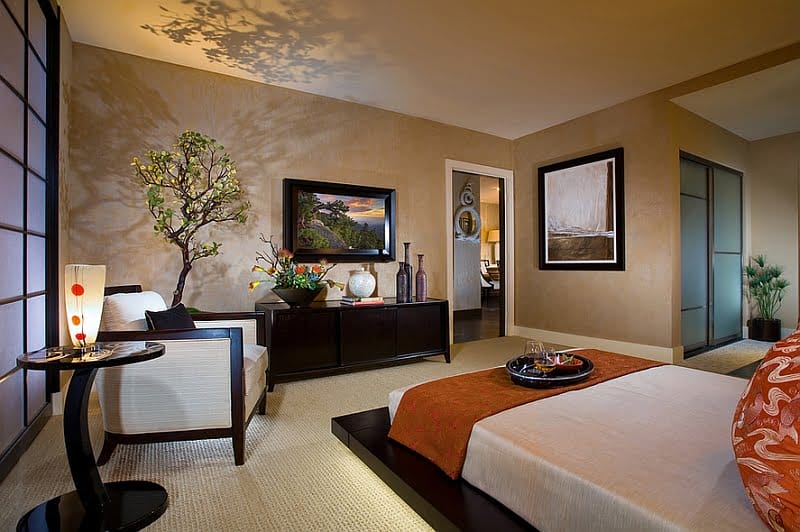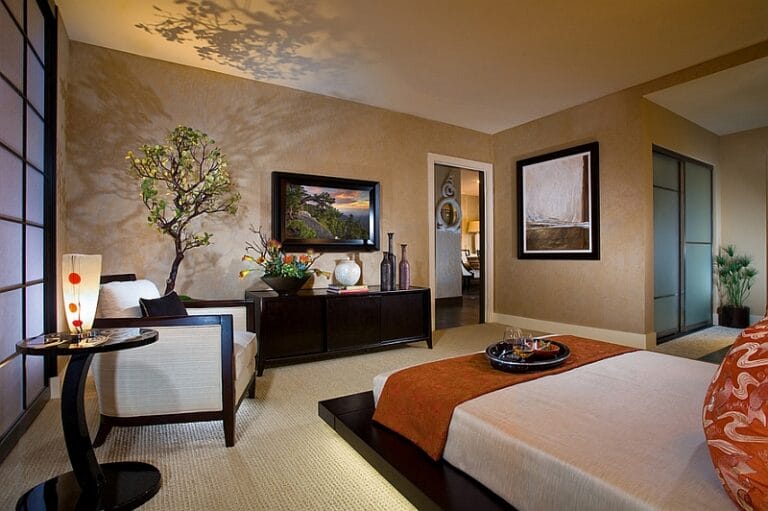 RUSSIAN INTERIOR DESIGN STYLE
Russian residential-style can be defined as comfortable, cosy and friendly. It combines classic interiors and interiors for the perfect combination of luxury and simplicity.
Colours used throughout Russian homes include attractive colours such as mint green, creamy white, golden yellow and dark brown.
Flowers are a commonly used decorative tool – floral patterns are found on curtains and pillows, flower paintings are hung on the walls, and flowers in vases add charm and brightness to the home.
Parquet floors or decorative ceramic tiles add extra flavour.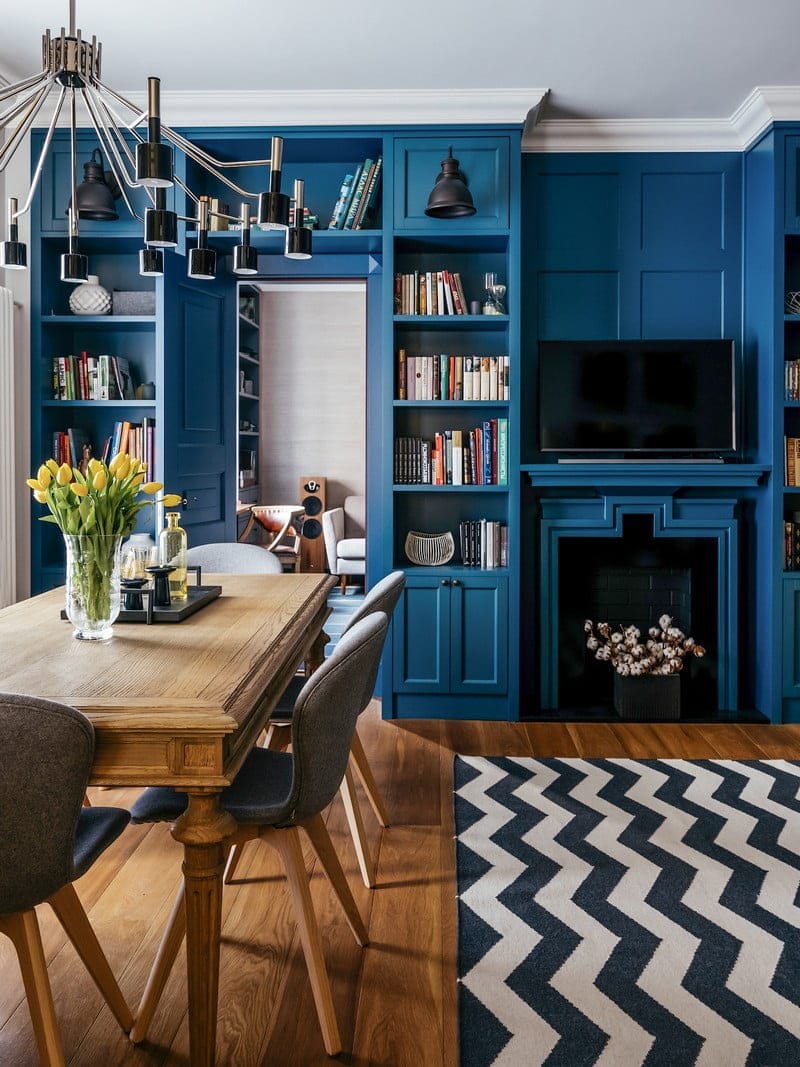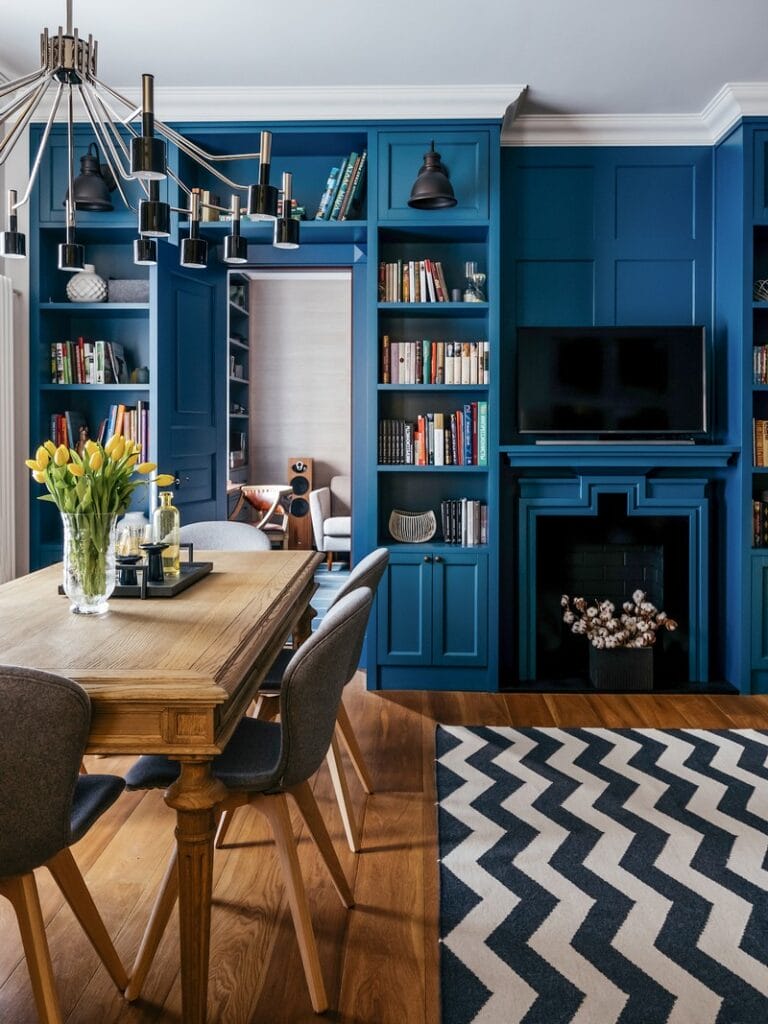 EGYPTIAN INTERIOR DESIGN STYLE
Egyptian houses use rich colours to create a very luxurious atmosphere. The metal gold and bright blue, orange and yellow colours are combined with neutral colours for a bold and subtle balance.
The walls are often painted in various shades of soft yellow and brown to create a warm atmosphere and sand memorial common in the Egyptian desert.
The furniture is largely geometric in shape, but features detailed decorations at the corners and edges. The flat surface is often decorated with geometric fixtures, coloured enamel, or a layer of gold.
Egyptian-inspired art, such as gold metal statues, papyrus scrolls, and hieroglyphs were also used to decorate the house.
Green is also used carefully throughout the house for colour splashes.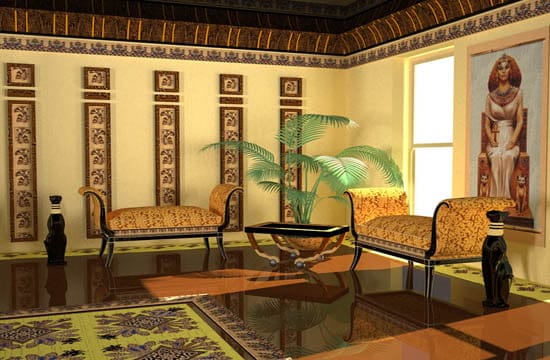 EUROPEAN INTERIOR DESIGN STYLE
European interior design features a charming mix of traditional and contemporary styles. In traditionally styled residences, there are usually more grooves and decorative lines everywhere, from chairs and sofas to tables and sinks. Rolling patterns and flowers are also more common in older settings. Modern environments tend to rely on the principle that a little more. Contemporary European colour schemes tend to be calm and subdued, with a focus on neutrality. Instead, attention is paid to natural materials such as wood, stone and granite.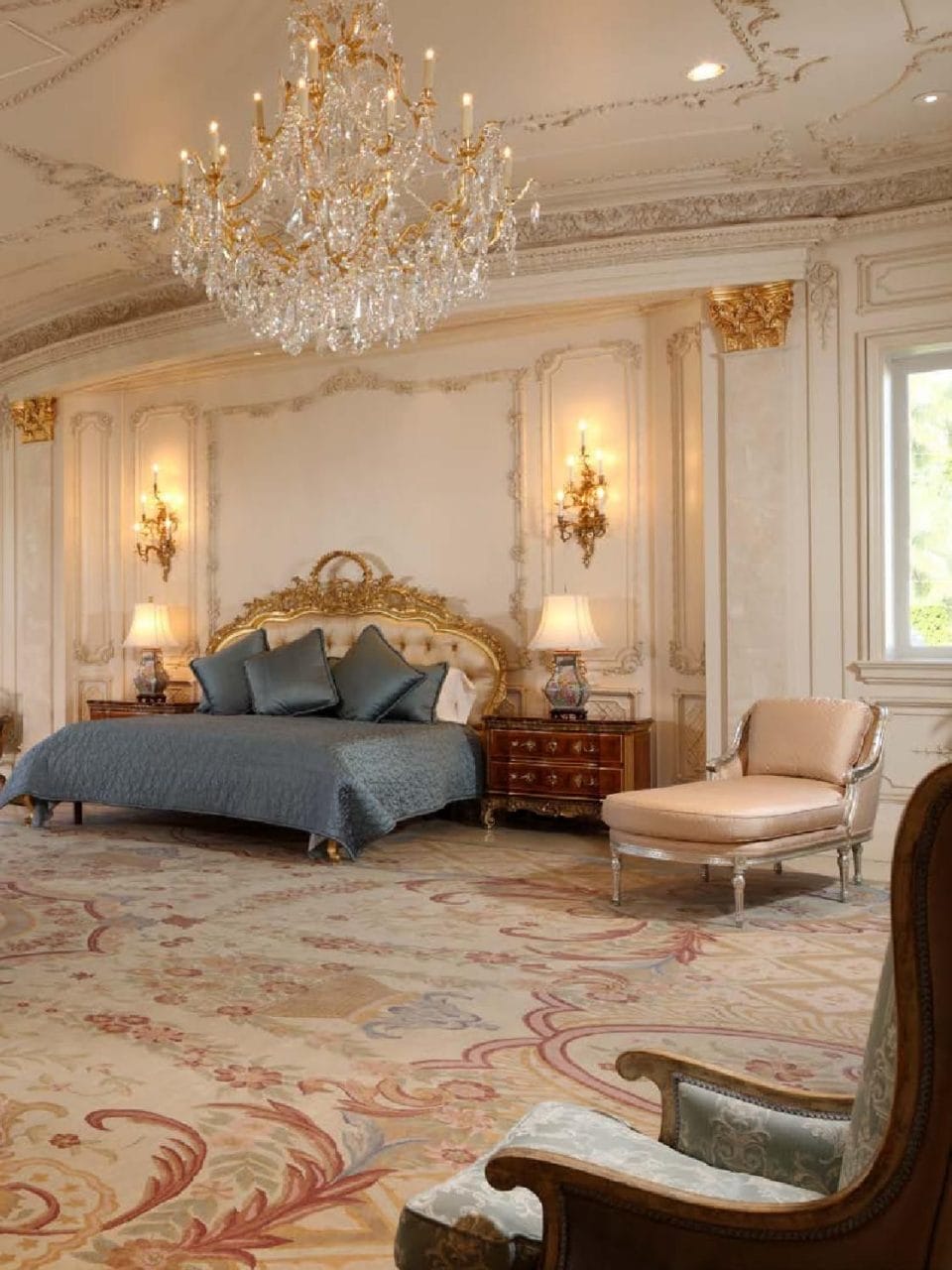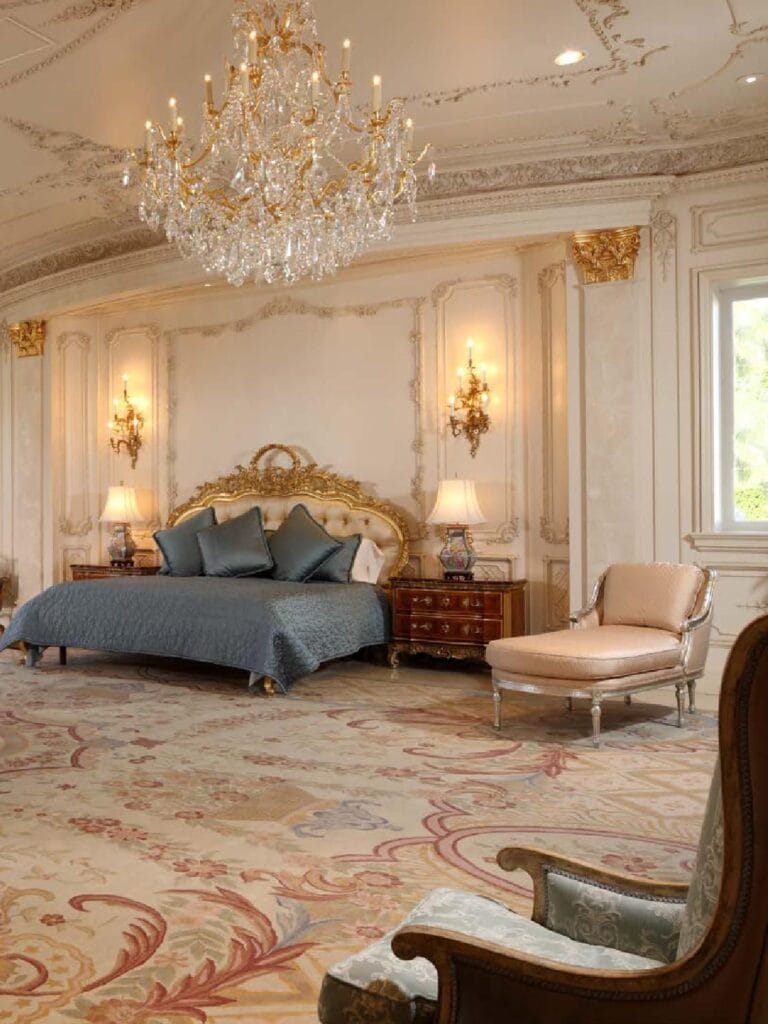 CHINESE INTERIOR DESIGN STYLE
Chinese style borrows motifs from Asian and Zen home designs, such as focusing on nature and simplicity. The interior is filled with bright gold, red, brown and black splashes.
Feng Shui is important, because the arrangement of furniture and decorations is said to give positive energy to the household.
Cabinets, cupboards and chairs have detailed carvings and paintings of dragons, mountains, clouds, birds, and flowers. The furniture is also equipped with a thick lacquer finish for a shiny appearance.
Paper lanterns are hung from the ceiling to give colour, texture and, of course, light to the house. Decorative pendants and chandeliers are also found in the interior of China.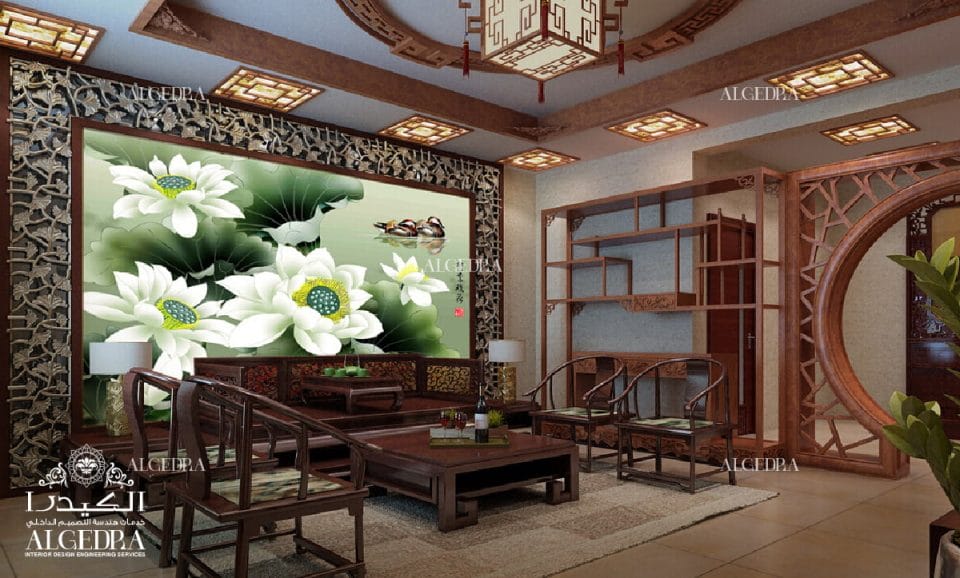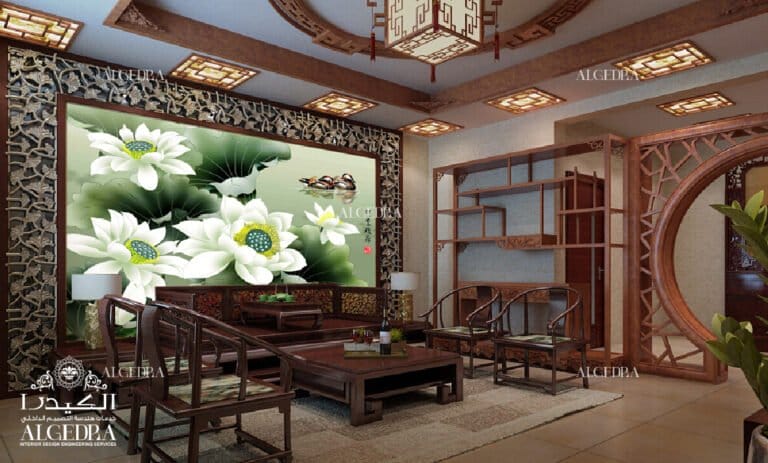 AMERICAN COLONIAL INTERIOR DESIGN STYLE
This early American style incorporates features from traditional and rustic home design, while combining historical-inspired elements containing soft, vibrant colours, and vintage-like vintage bronze finishes.
Handmade furniture and inspired by the early American border. Each table and chair goes through a specially crafted process in which intricate carvings and design elements such as embossed are printed. The wood commonly used to build furniture includes maple, elm, hickory and cherry.
Copper buttons and handles are added to cabinets, drawers and cupboards for an extra touch of sophistication. Copper lanterns and handmade copper.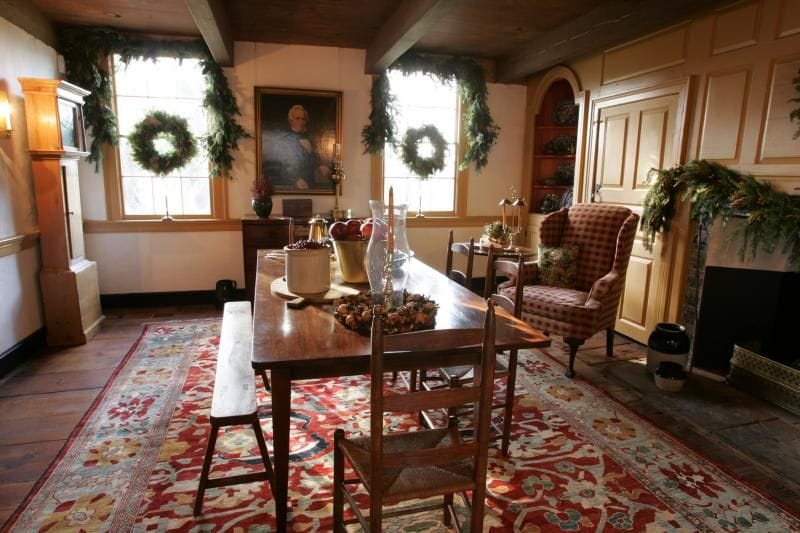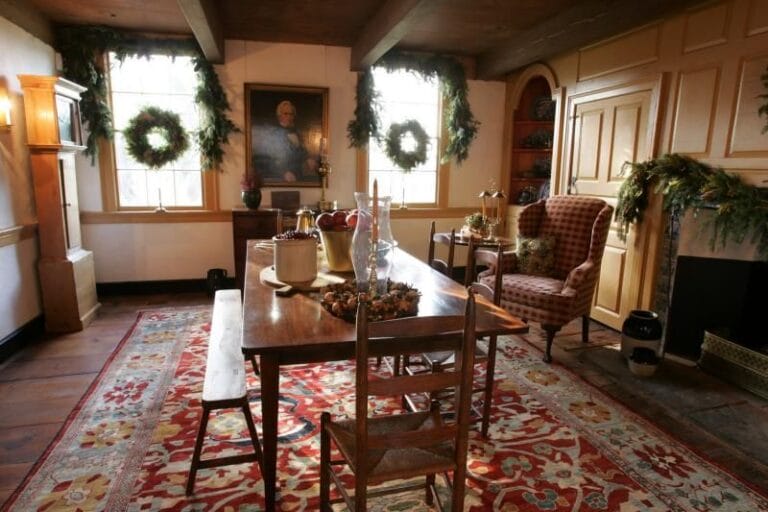 WESTERN INTERIOR DESIGN STYLE
Western interior design borrows features from a rustic Tuscan house as it has a warm colour palette and lots of detail. The kitchen, for example, has a burning orange terra cotta tile and the walls are adorned with paintings, prints, colourful murals and mosaic tile countertops.
Leather armchairs and sofas or hideouts are decorated with Navajo-inspired pillows and cushions to add Western colour and style to your interior. The western house has a palette of bright yellow, rusty oranges, and dark reds that stand out to reflect the colours you might find in a painted desert. Pendant lights and ceramic pendants illuminate a rich colour palette.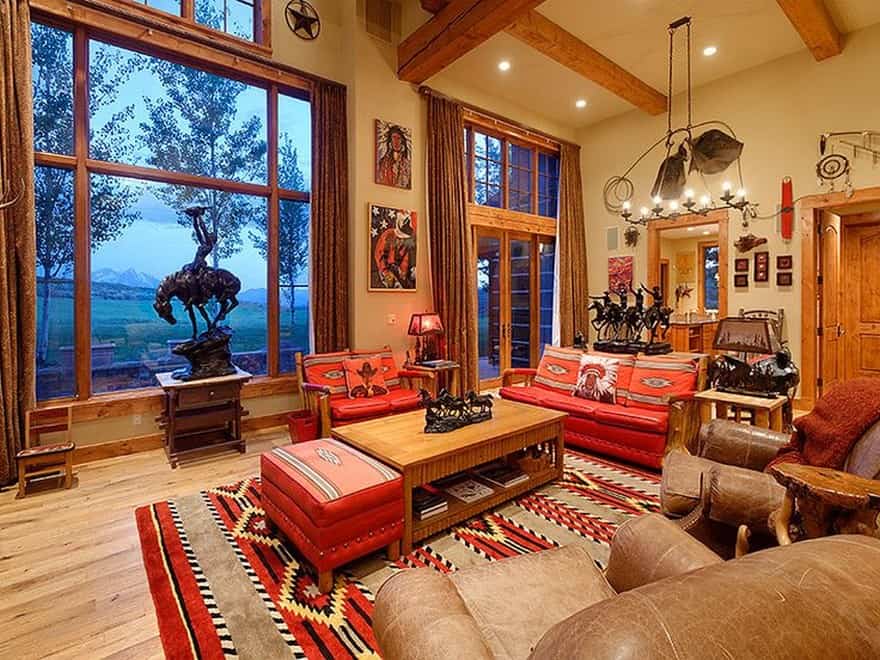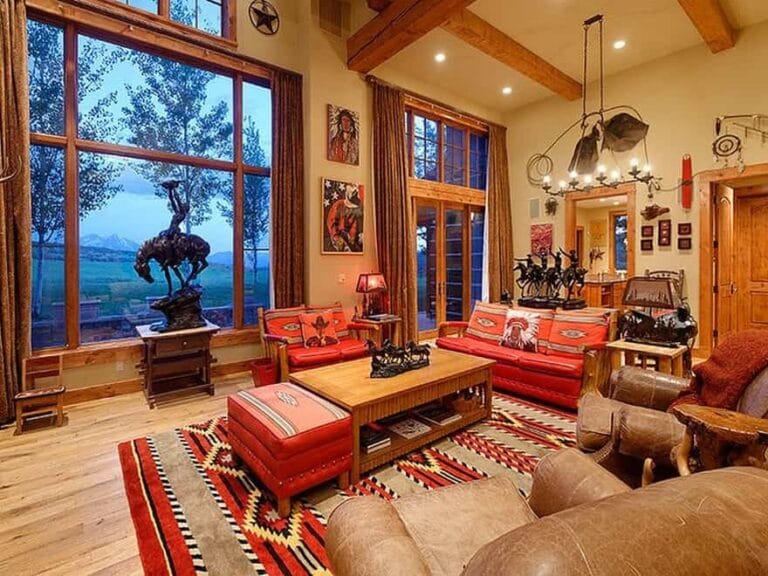 NORTHWESTERN INTERIOR DESIGN STYLE
The northwest interior combines modern and traditional styles. There is an emphasis on natural light and exterior views, so large wall-to-wall windows, sliding glass doors and skylights are available throughout the house.
The cream colour palette warms the interior, while using bold colours like orange and bright red brings personality to the space. Various materials are used in each room, such as concrete, wood and glass for old and new combinations.
Northwest kitchens usually have espresso or coffee stations with shelves attached to mugs, cups and plates – it makes sense that Starbucks is from the Pacific Northwest.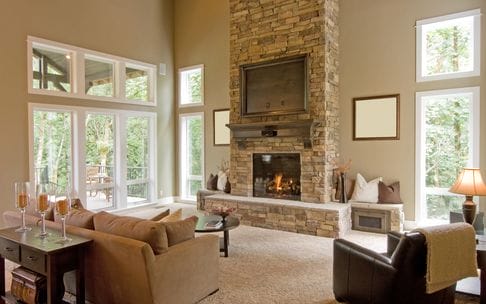 BEACH/NAUTICAL STYLE INTERIOR DESIGN STYLE
This style includes bright colours with sparkles of bright colours such as navy blue and even bright colours, lots of natural light (i.e. windows), marine accessories such as rope, dark wood and other items found on the ship and woven or rattan furniture.
Their colour palette is also full of colours you will see on the beach, which is why nautical style is also referred to as "beach inspiration".
These designers strive to make your home truly comfortable using lots of white, blue, and sand foundations, along with inexpensive wood furniture and navy blue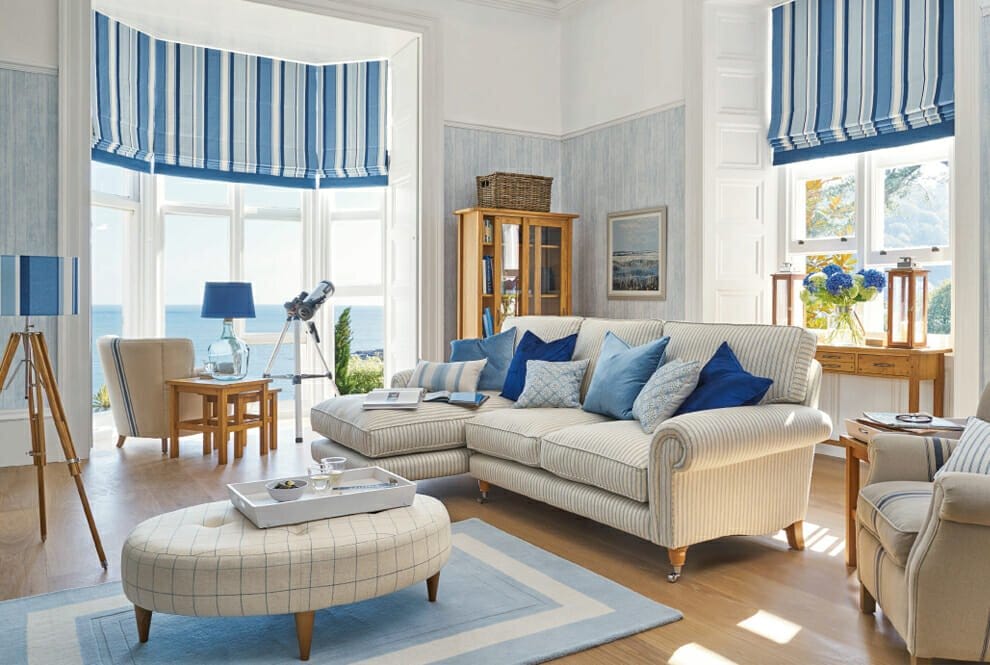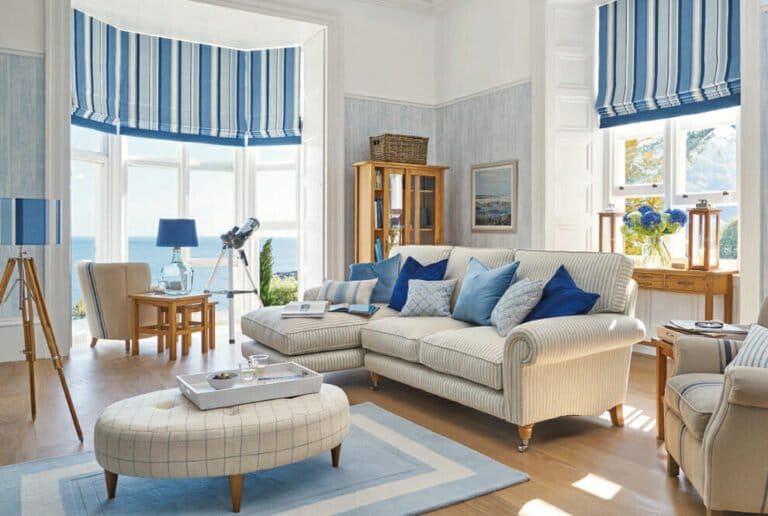 FARMHOUSE INTERIOR DESIGN STYLE
The farmhouse resembles a rustic or rustic design style except that which is usually lighter, combines some shabby-chic, enjoys plenty of natural wood and gives an aura of a comfortable feel.
Among the main style elements are; all look white, dominant fireplace, large kitchen and dining area, open shelves and cabinets, comfortable fabrics, natural materials and textiles, vintage accessories, reclamation or heritage, vintage and rustic furniture in a rustic style, tongue-and-groove panels, ship boards and backs Even ceilings with retractable beams, doors warehouse, not to glass, and floorboards.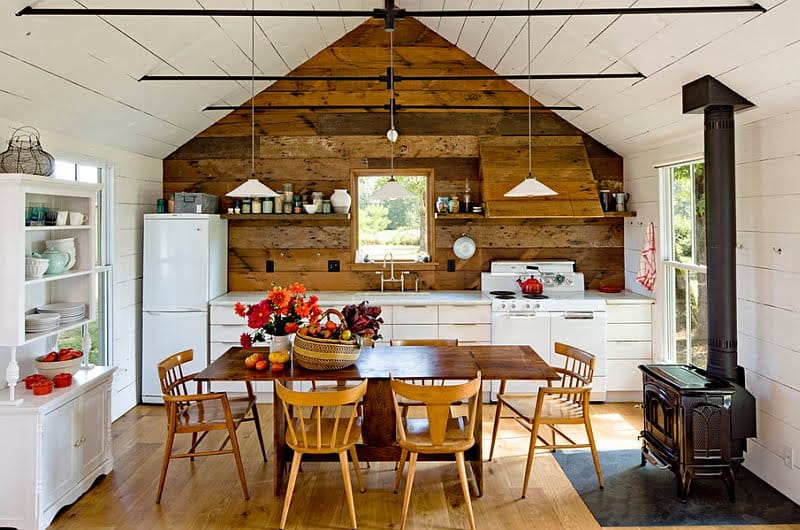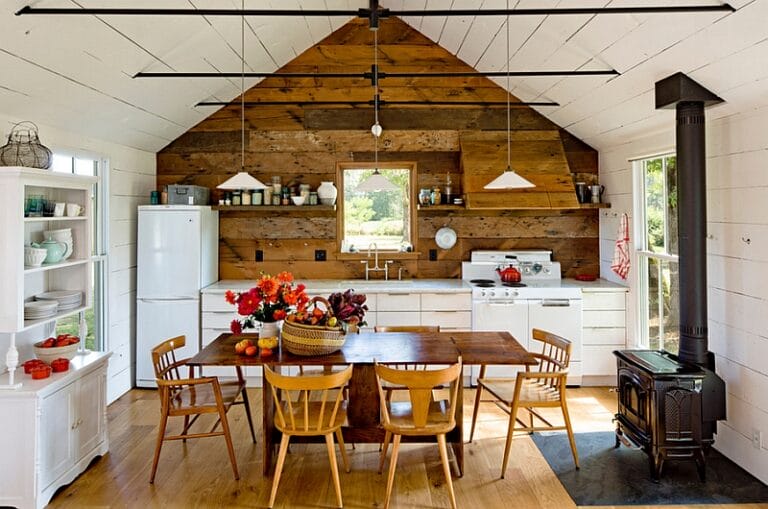 TROPICAL INTERIOR DESIGN STYLE
Tropical interior design is all about comfort, convenience and convenience. This style is characterized by warm and soothing with colours mostly painted from natural elements. Other colours come from the tropics that we lush green and flowers in rainbow colour. Fabrics and accessories are usually printed with island and tropical motifs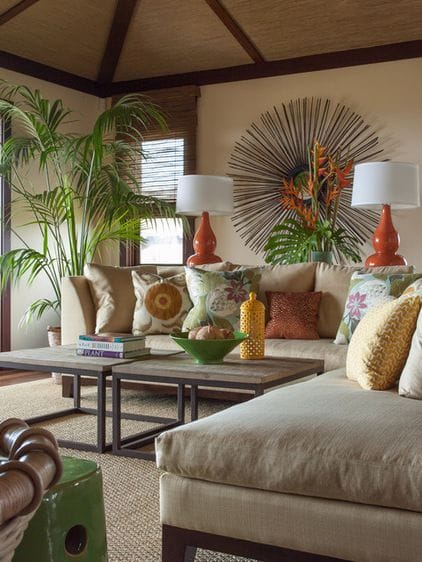 COASTAL INTERIOR DESIGN STYLE
The beach style provides a relaxed, calm and cheerful atmosphere. Beach-inspired elements such as sand dollars, sea glass, and floating wood are used throughout the house. The crisp white colour palette is commonly used in beach style, with blue, green, aquatic, and coral splashes.
Light is a key element in the interior design of the beach, so this house has many glass doors, skylights and windows.
Lighting also uses natural elements to maintain the beach atmosphere. Chandeliers consisting of glass petals from the sea or wooden pendant pendants with an obsolete finish are both suitable for beach houses.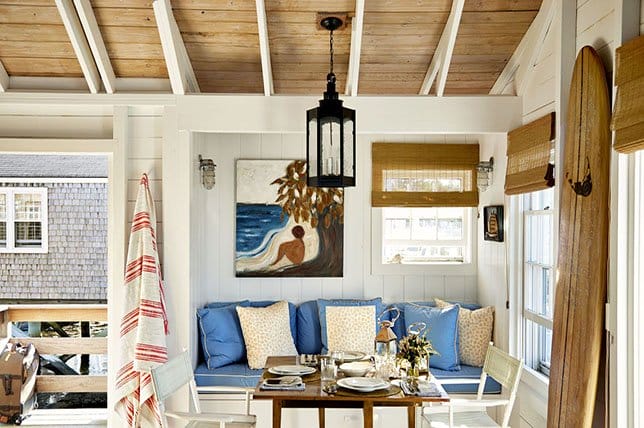 Interior Design in Kuala Lumpur
BuildSpaces Touch is fully licensed and insured and provides official estimates with costs, timelines and payment schedules. We are a lead safe certified firm of professional general contractors that plan, design, file permits and licenses, schedule, order materials and keep the workflow moving according to schedule. We offer complete home remodeling services including complete home and apartment renovations, kitchens, bathrooms, electrical, plumbing, tiling, flooring, painting and other services. BuildSpaces keeps home owners informed along the way with daily updates on projects.
Contact us for a free estimate on your next Kuala Lumpur, Selangor, Putrajaya or Negeri Sembilan home renovation project. We go above and beyond to complete your project on time and within budget with well-designed home renovation solutions that are an expression of your lifestyle.