CHEAP KITCHEN CABINET 2021
Kitchen Cabinet; Home Complement to Look More Organized & Neat
The kitchen is one of the most important spaces for a few individuals, from that the cooking result of the masterpiece that is full of love and most importantly is appetizing. Storage of cooking utensils and materials plays an important role in our comfort while in the kitchen every day. Ever experienced this situation? "Hmmm, that day I believe I already bought the cooking chocolate, where did it go?" while looking for something in the kitchen. Angry isn't it? So, here we would like to share this cheap kitchen cabinet in 2021 that can help to brighten up your favourite kitchen.
Choosing the right material is really important so that your cabinet can last a long time. Among the materials often recommended and made by construction experts for the kitchen are solid wood, laminate, PU Spray-Medium Density Fibreboard (MDF), and Stainless Steel. Stainless steel is usually used in restaurants and hotel kitchens because it is really easy to clean. However, there is also house owner who start installing stainless steel kitchens in their home to look different. In general, more experts recommend solid wood because it is more resistant to moisture and more intact than MDF, but, if your kitchen has good ventilation, MDF is enough.
You can also read the full article on THE TOP 10 KITCHEN CABINET MATERIALS.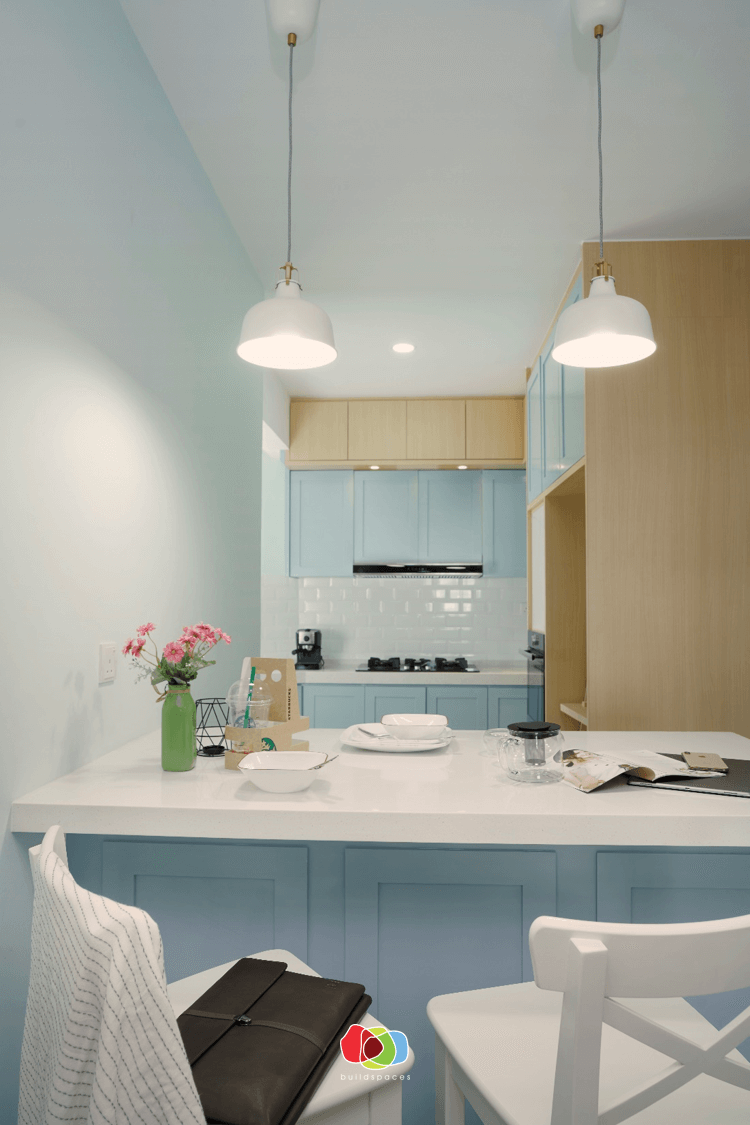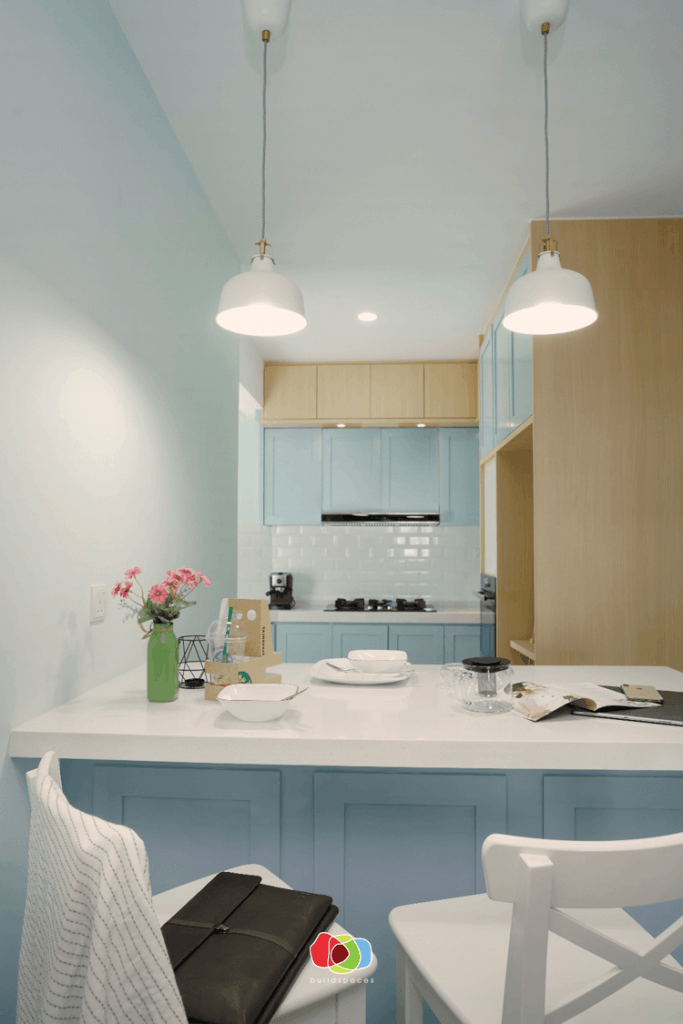 At the point when you're searching for a kitchen cabinet material that looks incredible, returns amazing, performs well, and opposes heat, you may wind up conflicted between two decisions: solid surface countertops and quartz countertops. Usually, it tends to be difficult to recognize one from the other. In a good way, both look almost the same. However, you may find between Solid Surface Countertops and quartz countertops that may very well locate that one material works preferably for you over the other one.
If your countertop needs a complex design or curvy shape, then solid surface countertops are preferable as its flexibility and can be applied to any shapes that you imagine in stunning one piece of look compared to quartz stone countertops that also we can see the connection line between one quartz stone to another quartz stone. But, quartz stone countertops are glossier and long-lasting compared to solid surface countertops that will look dull over time. So, which one is your choice?
You can also read the full article on the differences between the solid surface countertop and quartz stone countertops here and you might need this also, countertop guide for your renovation and interior design project.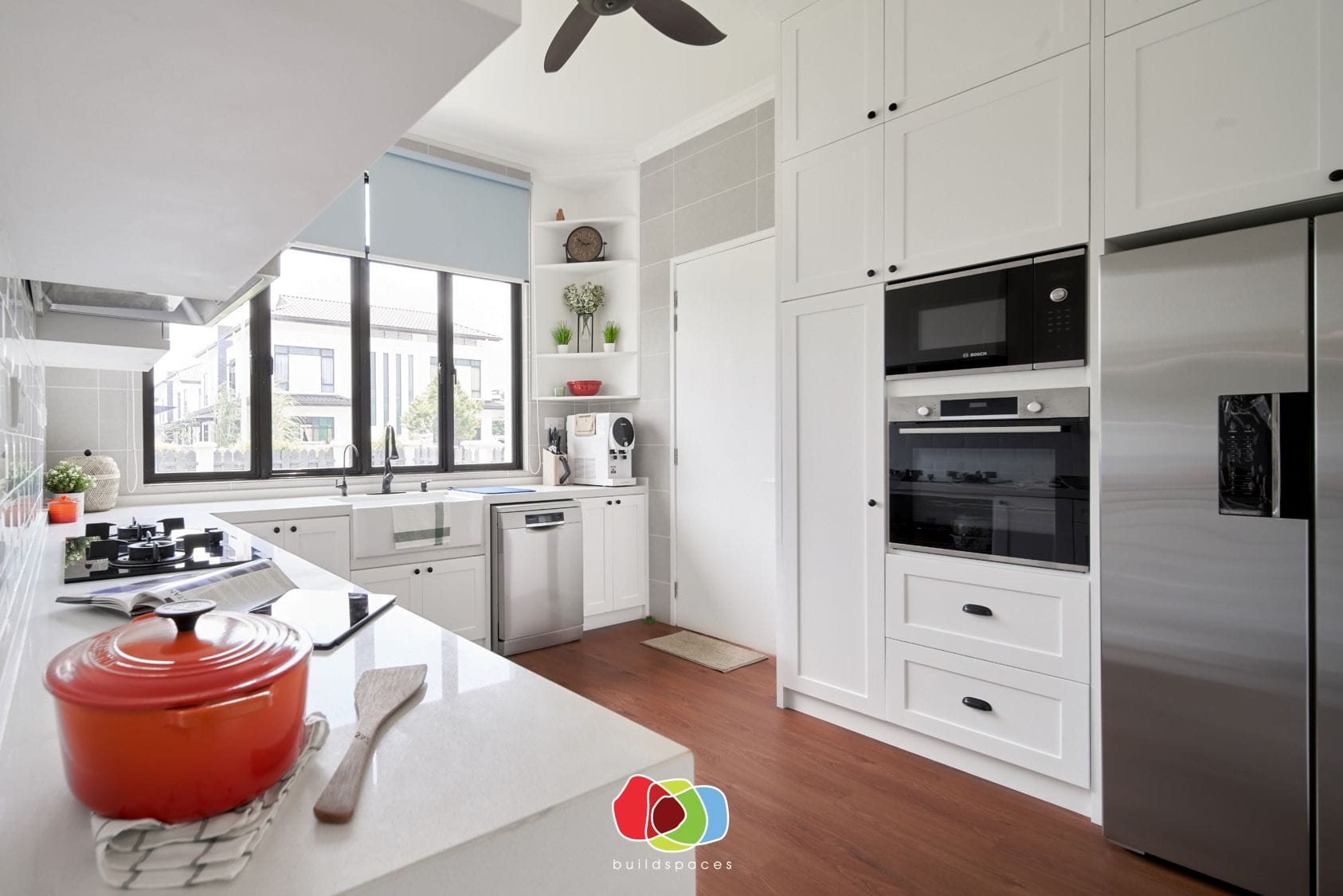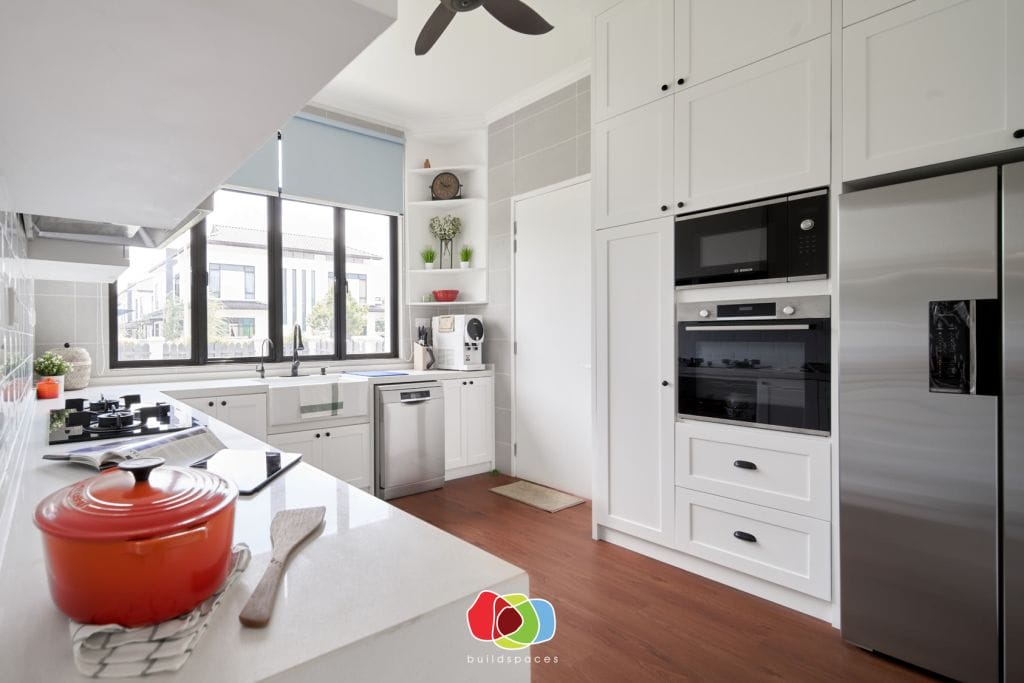 If you are a person who likes the concept of a cabinet with a counter for you to relax while drinking with the family, this cabinet with the concept of a bar table is right for you. The Storage Bar Table on the market now has a variety of simple and modern designs with a variety of very beautiful and elegant colour options.
This storage bar table is made of a relatively strong material with a long shelf life if used properly. The compartments and spaces are also available in various sizes to suit your kitchen space for storage of various types of kitchen utensils or decorations. However, you have to remember that you have to make sure you know the weight limit set by the production party so that something unwanted does not happen.
As for the table, it is suitable for use for only 1 – 2 people at one time, and this is not suitable as a gathering place meant for fear of excessive load resulting in the table being damaged.
You can also contact BuildSpaces for reservations according to the dream design and size. You may contact our person in charge; +60183264788  or visit our BuildSpaces website.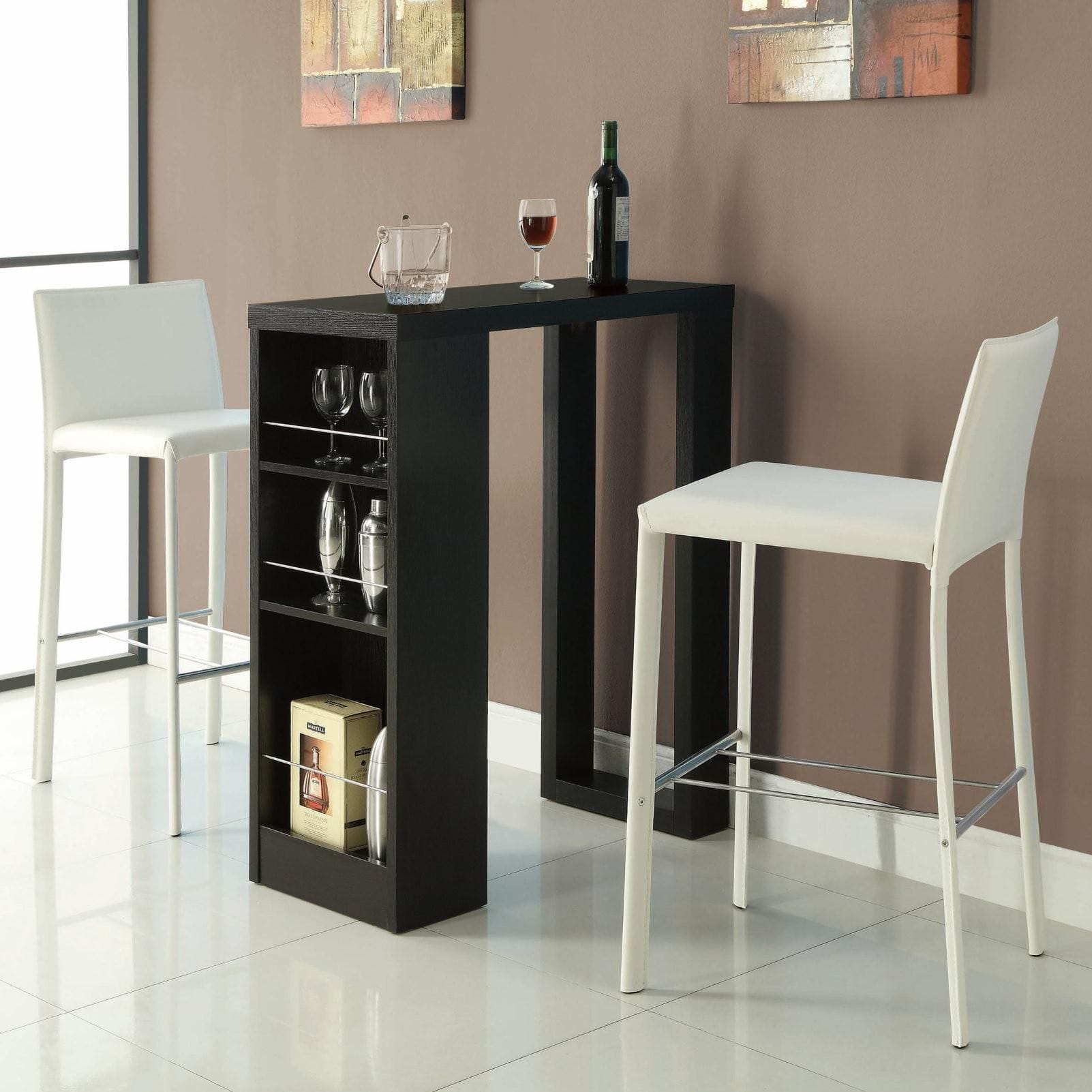 You do not need a lot of modals to make your kitchen space look beautiful. Using only readily available materials, your kitchen space will look neat and homely. There are various ways you can do to beautify your favourite space. The simplest example and increasingly followed by many is by placing or attaching curtains to kitchen cabinets for those who do not have cabinet doors. Just need a few meters of beautiful curtains according to your taste, velcro, and glue.
This method also is very suitable for those who live in a rented house but still want to maintain the beauty and tidiness of the house. What you need to focus is on more time to find the right combination, if wrong chosen combination, your kitchen space will look very depressing. Be careful!
Besides, you can also apply kitchen cabinet doors to look more charming and tidy without having to break any parts in your kitchen. This may require a little more cost, however, this can give you a more fun feeling when you have a dream kitchen.
Photo Credit: Nadira Tajudin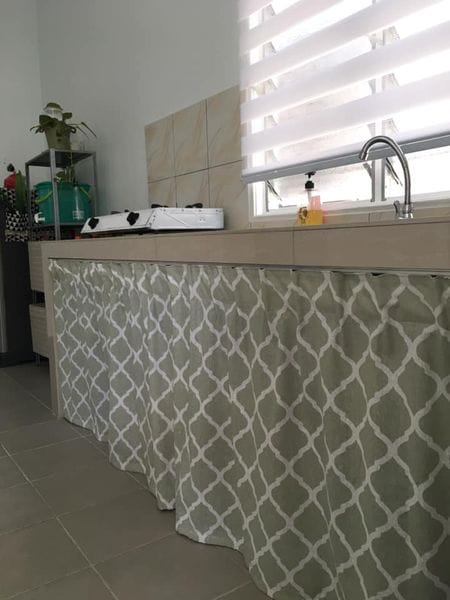 Finished sharing ideas for your home kitchen cabinets. Our advice, take a long time to make the right choice of materials and colour selection for your kitchen cabinets, it is better to consult an expert or by looking at the results that have been built by carpentry companies. Believe us, if you make a mistake you will be sensed. May dream come true in building a dream kitchen cabinet!
Interior Design in Kuala Lumpur
BuildSpaces Touch is fully licensed and insured and provides official estimates with costs, timelines and payment schedules. We are a lead safe certified firm of professional general contractors that plan, design, file permits and licenses, schedule, order materials and keep the workflow moving according to schedule. We offer complete home remodeling services including complete home and apartment renovations, kitchens, bathrooms, electrical, plumbing, tiling, flooring, painting and other services. BuildSpaces keeps home owners informed along the way with daily updates on projects.
Contact us for a free estimate on your next Kuala Lumpur, Selangor, Putrajaya or Negeri Sembilan home renovation project. We go above and beyond to complete your project on time and within budget with well-designed home renovation solutions that are an expression of your lifestyle.