WHEN STYLE MEETS SUBSTANCE
Every project we design has a layout best-suited to its need. Transform your room's ambiance dramatically by creating a stunning looking wardrobe that best suits your lifestyle needs. Aesthetics in design, we tailor-made every inch of space to accommodate every piece of your precious outfit. If you have an idea for your home or office – bring it on!
We love a challenge and we have the tools, knowledge and resources to execute.
What we create:
Walk in wardrobes
Space saving wardrobes
Corner wardrobes
French wardrobes
Wardrobe fit outs
Closet storage
Full dressing rooms
Bedroom storage solutions
Hinged wardrobe doors are hung on hinges and rotate out as they open. Traditionally hinged doors were used on a more classic style of wardrobe to suit provincial / Edwardian / Victorian designs and decor' but times have changed and hinged doors can be used to achieve a sleek modern look by creating clean straight lines.  A hinged door can be incorporated into most built-in, walk-in and custom built wardrobes.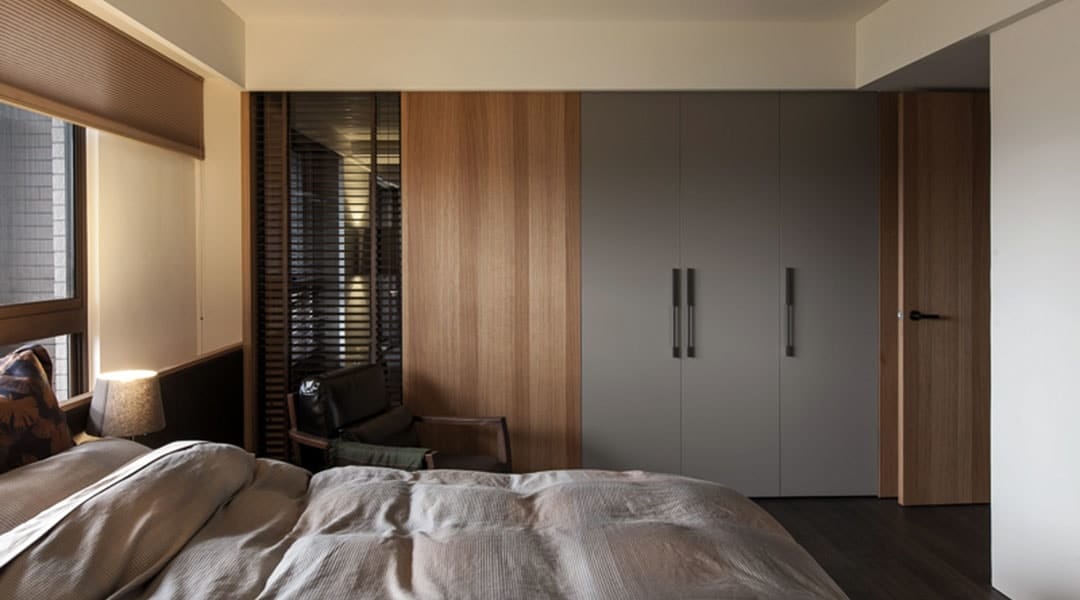 ADVANTAGES
One of the more important benefits of hinged wardrobe designs is that the doors are affixed to a door frame. As no track is required the result is there is more internal space
Any room with wood floors, especially antique wood floors, will benefit from hinged doors because unlike sliding doors, tracks do not need to be affixed to the floor to allow the doors to function.
Repairs to a hinged style wardrobe door are usually easier as hinges are easily replaced.
Easy to maintain and clean
DISADVANTAGES
Hinged wardrobe doors need more space to open, the door swings outward into the available space of your room.
Hinged wardrobe doors may need to be smaller, thinner, lighter to reduce weight and stress placed on the hinges, this can make them less sturdy or they may not achieve the "look" and style you desire.
Hinged doors tend to be more expensive than sliding doors for the same opening size.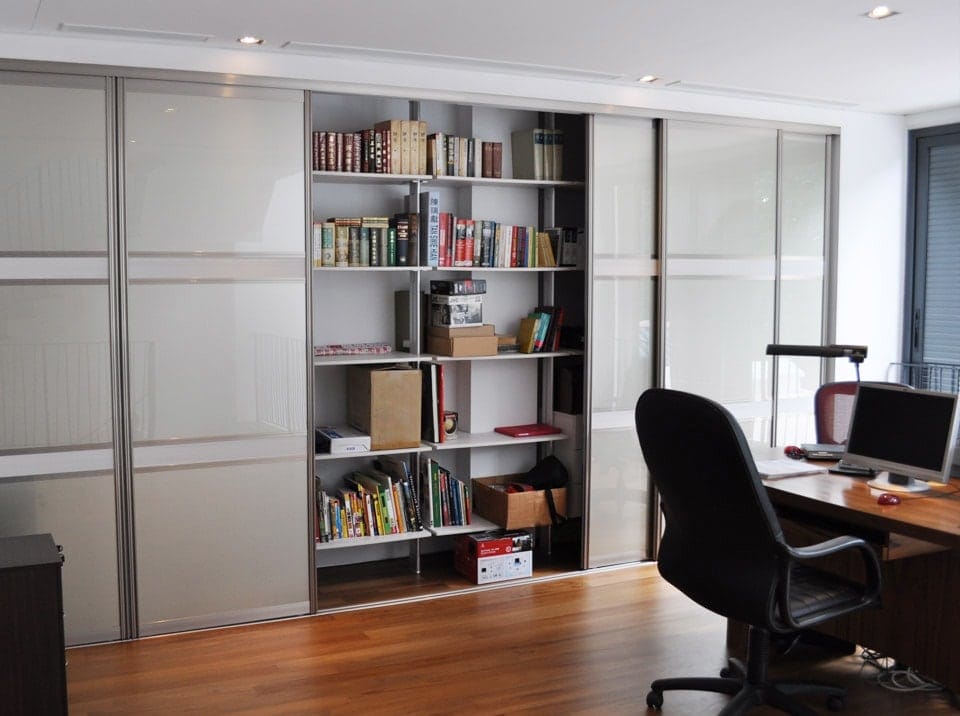 Anti Jump Sliding Wardrobe
Sliding wardrobe doors use a track system to 'slide' open and closed. They can add a modern feel to wardrobes or achieve a contemporary style in a room, however by adding a sliding door with a routed pattern it may achieve a more traditional look. Sliding doors can also be incorporated into a walk in robe.
DISADVANTAGES
Sliding doors move along the tracks very easily and can bang on closing if the operator is not careful
Frameless mirrored sliding doors provide a great modern look, but fingerprints can often be a problem
Over time, a sliding door can develop jamming issues due to dirt and dust being trapped. A regular clean and vacuum is required to keep the tracks clean
ADVANTAGES
A sliding wardrobe door requires little space to open
Mirrored sliding doors can be utilised to make your room look bigger and give a room a lighter feel, as they reflect all of the natural light coming in through your windows
There is more choice in the materials used for sliding doors which includes mirrored and coloured glass finishes
A robe with sliding doors also allows you to place a chair or other furnishings in front of the storage unit without compromising the accessibility in any way
Sliding doors provide a more modern look to your room