Fresh Interior Design for Your New House
The living room is a space that is often used especially during the presence of guests. When it comes to living room decor, modernity is among the concepts that are often thrown around when determining a particular style. But the truth is, many types of looks can be combined as modern, from mid-century to maximalist. To help you in finding ideas, we have collected the latest modern living room examples.
Furniture and décor in beautiful colours, including striking focal points around the warm pink fireplace, redefine the meaning of modern décor in a contemporary space as in this area and keep the walls to stay white while distributing bright colours around the room will not spoil even compliment the beautiful living room.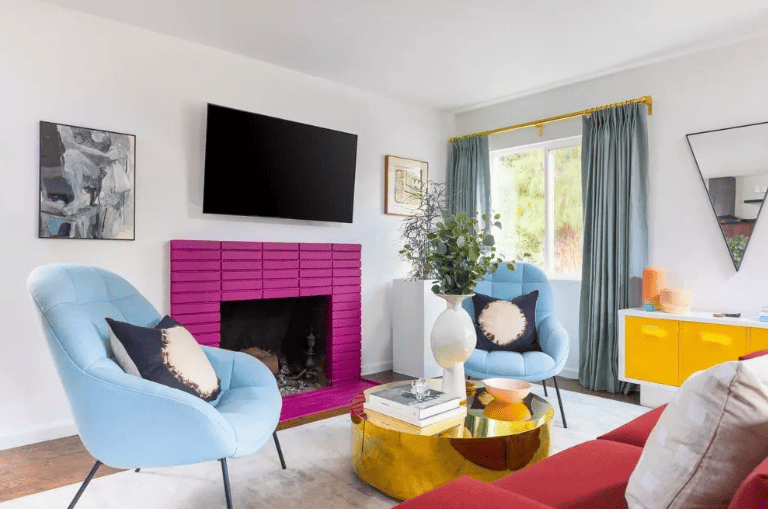 2. Modern and Transitional
Classic and neutral colour schemes also work in modern living rooms without underestimating the wow factor. Try noticing how accent chairs and decorative pillows in navy blue pop against soft grey furniture in this stylish modern space are able to create a transitional vibe.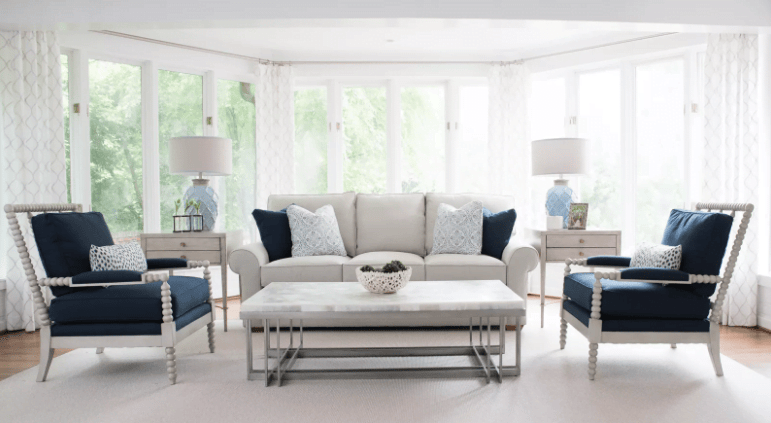 This creation is the creation of this modern living room with a lasting style. Carve the main living room is a planter space divider, which enlivens the space with beautiful greenery. Low -profile furniture with a medieval retro vibe sets an interesting tone. The classic cuts are comfortable and simple, both of which feature a modern style. On top of all that is the statement lamp, which puts a contemporary spin on a classic chandelier.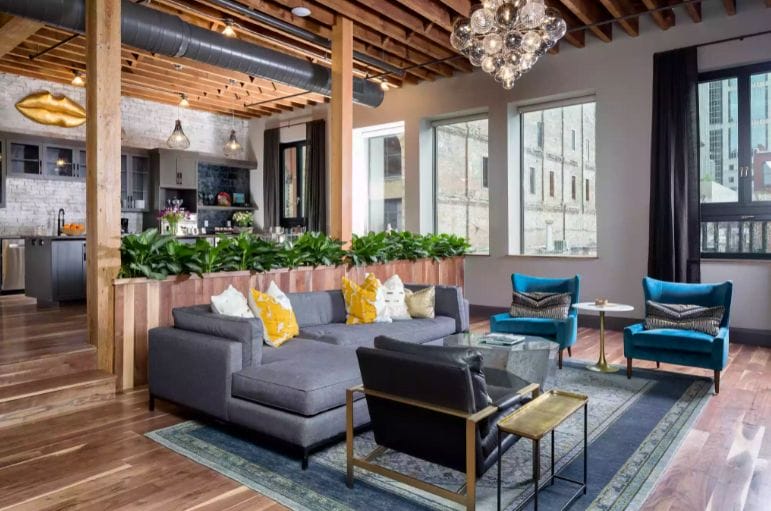 If you have a stunning view, it makes sense to go with a modern and minimalist living room, like this example, the designer focuses on a perfectly maintained backyard. Clean lines, minimal furniture, and a simple colour scheme that coordinates beautifully with the great exterior make this space welcoming.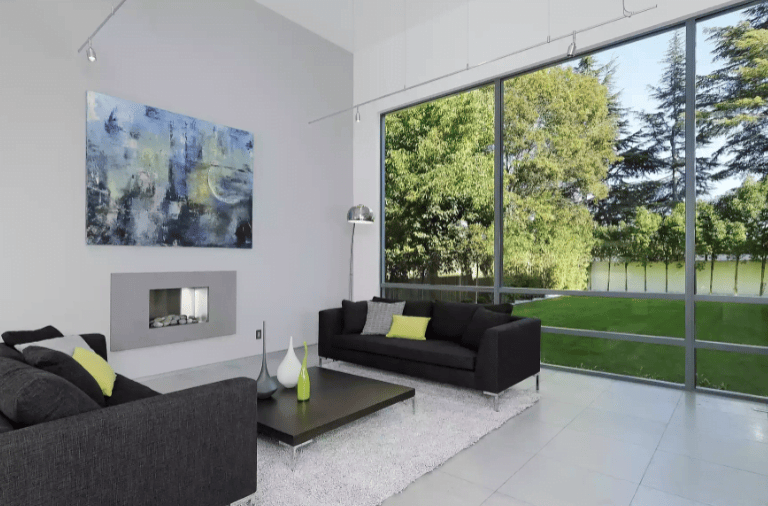 Beautiful wallpaper with attractive modern patterns bring this small living room to a more attractive and new stylish level. Many contrasting textures focus visual interest from rattan coffee tables to striped table lamps.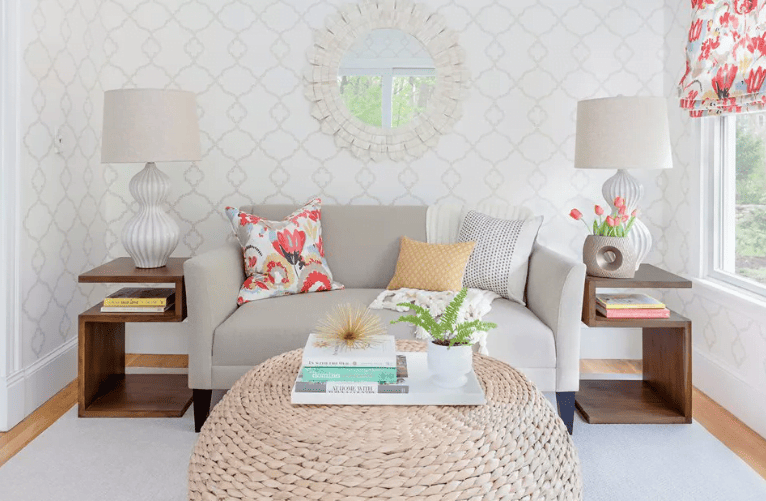 6. Inspired by Modern Boho
In many living rooms, the fireplace is the focal point, but not in this stylish apartment, in this design here, abstract self -portraits in black and white are the heart of this boho -inspired space. Balancing colour and texture is very important in any room you decorate. Notice how the potted fig tree softens the charcoal sofa. Then there are geometric rugs and leather side chairs. Both are room heating elements that balance an industry-inspired coffee table and a brass side table.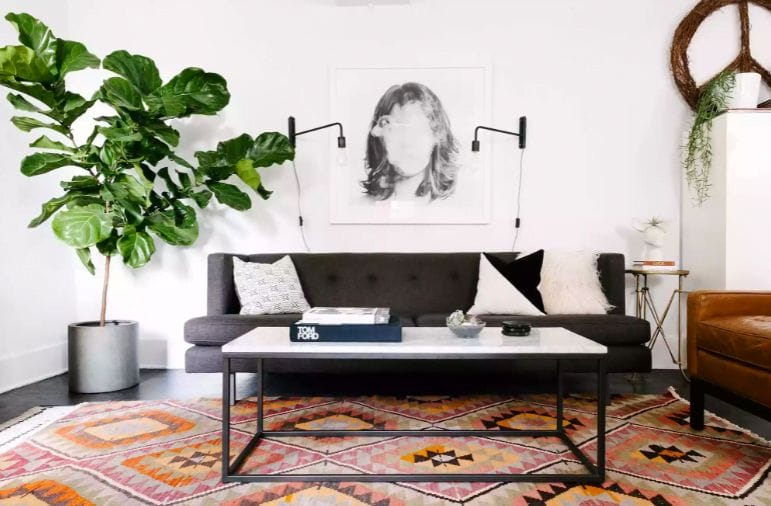 Bright and airy are two words that come to mind when most people think of modern decor. And this living room symbolizes that thought. Here appear colours decorating the room that are mostly neutral in colour. Large prints on the walls enhance the sense of enthusiasm. It is important to note that modern spaces can include furniture style arrangements such as spindle farmhouse chairs placed around the Saarinen "Tulip" dining table.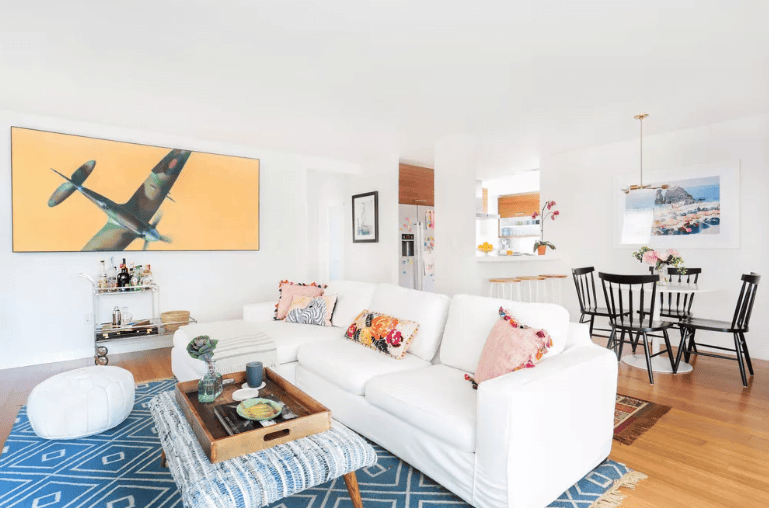 This mostly monochromatic modern living room featured this designed puts a "D" in the drama thanks to black and white geometric walls. Metal accents are always modern. Here the copper is the metal of the moment, adds a layer of luxury.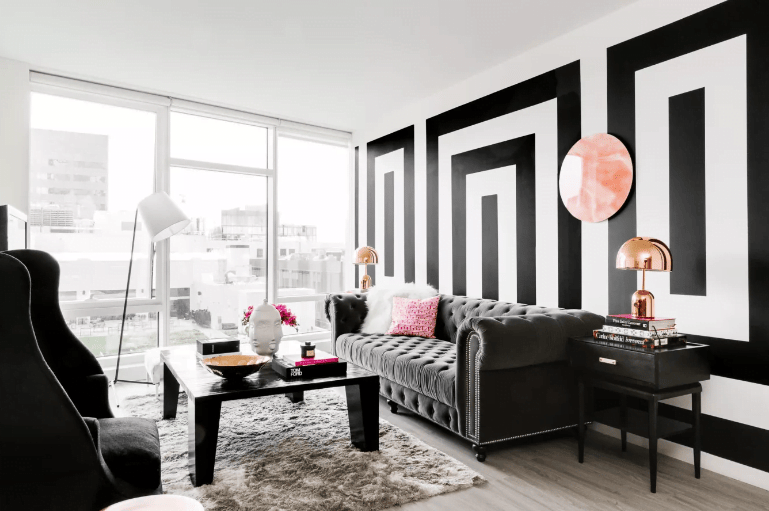 9. Modern Art Deco Living Room
Move to Scandi-chic because all things Art Deco is becoming a rage. This stylish living room combines contemporary art deco-inspired elements such as sleek mirrors and brass coffee tables with very luxurious items such as luxurious jewel-coloured furniture. The result is a modern living room that feels lush, vibrant, and comfortable.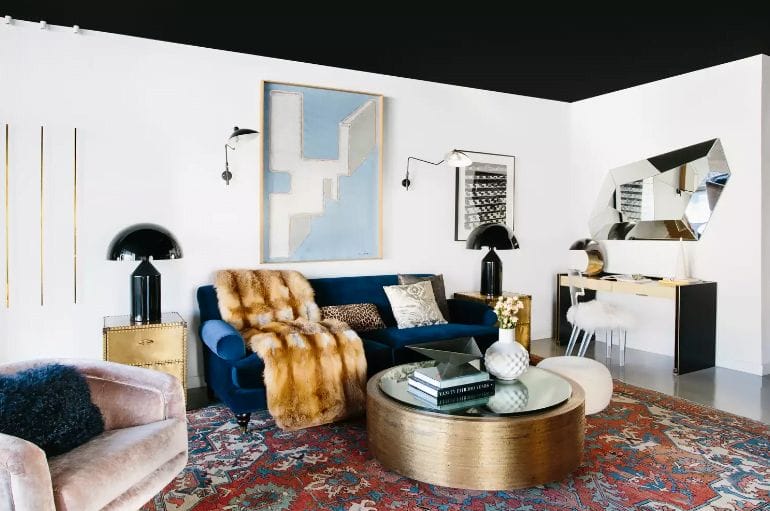 The best living rooms, no matter how modern and minimal, have comfortable furniture, as shown in the beautiful space with modular sofas interspersed with royal blue pillows and very comfortable throws. Shag rugs are equally modern and attractive.