EXCLUSIVE INTERIOR DESIGN ABOVE 1 MILLION
Having a dream home is the dream of every human being. A comfortable house, complete with furniture, equipment and so on can provide pleasure for the occupants of the house. A comfortable, cosy home that full of amenities is what everyone wants. However, a house that has complete facilities and high technology can reach millions of ringgit. Follow this full article for exclusive interior design above 1 million ringgit Malaysia.
Do not forget to follow us on Instagram & Facebook.
You can directly whatsapp us for more information, or direct call at 018.3264.788
EXCLUSIVE INTERIOR DESIGN ABOVE 1 MILLION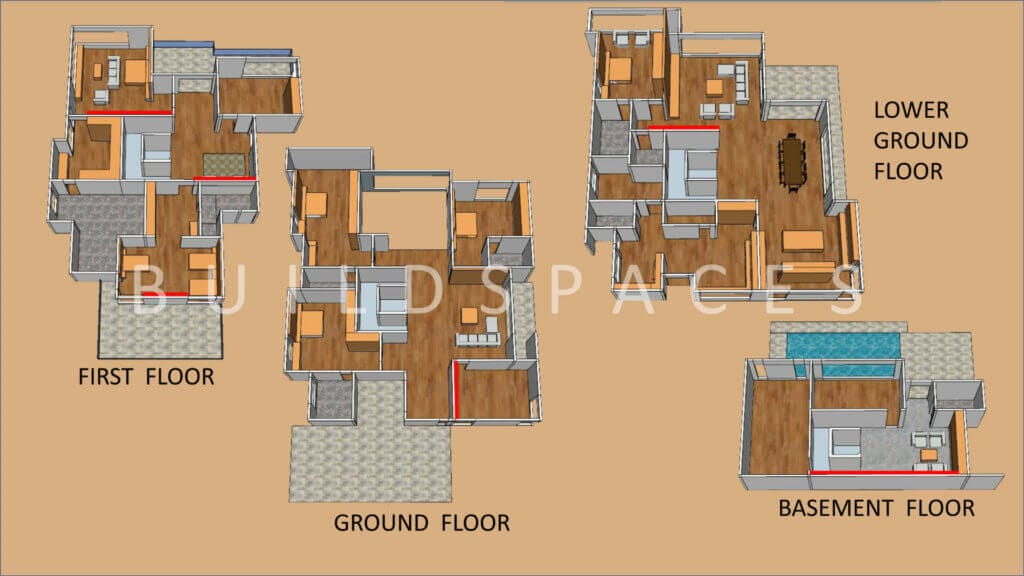 What made this project hit millions of dollars? This is the details.
This house has 4 levels, namely basement level, lower ground floor, ground floor and first floor.
Kitchen
Wet kitchen and dry kitchen located on the lower ground floor, has a top unit (h: ceiling, d: 300mm) size 25fr and 31fr respectively and uses table top material: quartz, also uses body material type block board carcass, pu spray and door material type pu spray.
Living area
The living area has a 13fr feature wall on the first floor and a lounge chair. In this house as well, the focal space for guests is on the lower ground floor which is a double volume living that has a TV cabinet with backdrop panel size 14fr along with a 3+1+1 seater sofa and coffee table and chandelier light.
EXCLUSIVE INTERIOR DESIGN ABOVE 1 MILLION
EXCLUSIVE INTERIOR DESIGN ABOVE 1 MILLION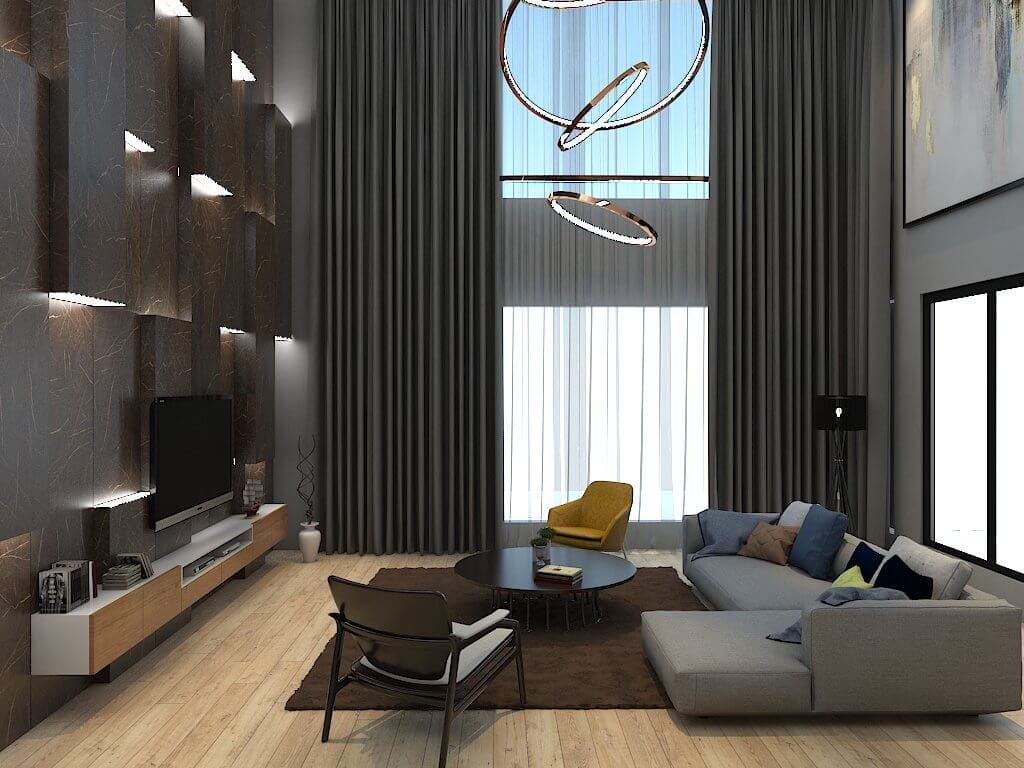 Bedroom
2 master bedrooms on the first floor, 3 bedrooms on the ground floor and 1 bedroom on the lower ground floor. In the first master bedroom there are many facilities such as;
Bedframe with bedhead panel (super king) size 15fr, TV console size 15fr and sofa 3+1 seater, walk-n wardrobe for size 35fr and also island drawer. As usual the room will have a dressing table, here a dressing table size which is 9fr there is also a feature wall size 20fr.
Inside the master bedroom also has a bathroom and uses glass as a divider, bathroom glass roof 50sqf and the most interesting in the build in this room is smart mirror, where the occupant of the house can use the mirror as a device like phone, can listen to songs, reply order and view to-do lists or daily plans and any appointment.
For the second master bedroom, the owner chooses to accommodate 3 single beds with a 21ft panel bedhead, a 20fr size sliding wardrobe, a 5ft dressing table and also a 9fr feature wall.
Basement area
At this level, there will be one interesting and beauty that many people desire, here there is the aquascape aquarium worth rm60,000. Wow! Gorgeous attractive interesting luxury all there! At this level, the owner of the premises also asked to make a sliding wardrobe size 15fr with lounge chair and also feature wall 16fr.
EXCLUSIVE INTERIOR DESIGN ABOVE 1 MILLION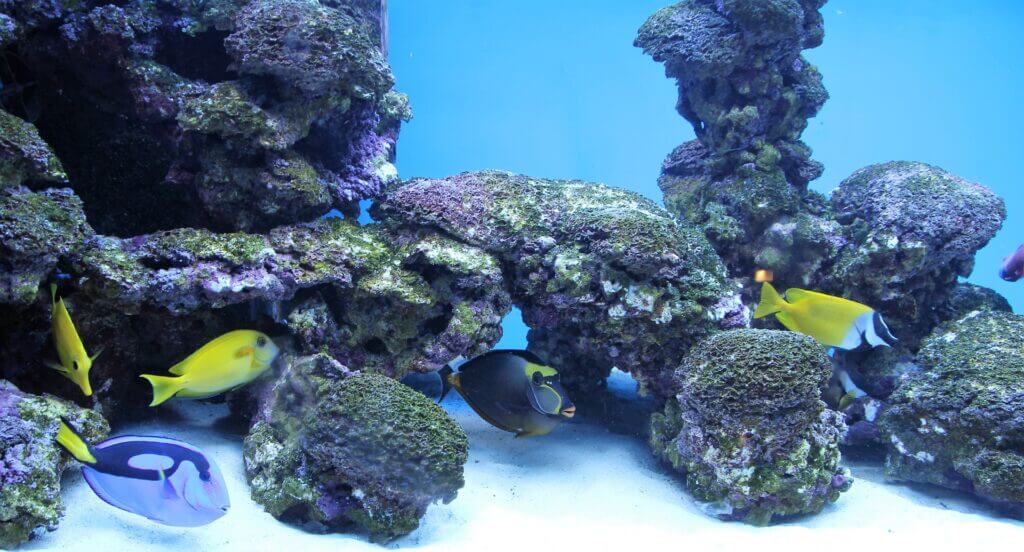 Others
There are several other facilities such as;
Study room This mansion also has a special room for study by providing book cabinet 10fr and also study table 13fr.
Musolla with carpet tile size 250sqf and feature wall size 13fr
Gymnasium that has smart training mirror and normal exercise mirror 250sqf and accessories
Cat house with accessories.
The total cost for this project is worth almost rm1.2 million, the cost includes carpentry work, hacking, wiring and electrical, painting, flooring, cleaning and disposal of materials works and also decoration.
This house is really luxurious, isn't it? Lucky the owner and the family can inhabit a comfortable house full of amenities like this. It is definitely a dream of many people to have a well -equipped and technological home like this.
However, if you have a low budget, it is not a problem, buildspaces is able to provide the best results for your residence for you to be as comfortable as being in a luxury home.
Also read this article – SYARIKAT INTERIOR DESIGN MALAYSIA
Do not forget to follow us on Instagram & Facebook.
You can directly whatsapp us for more information, or direct call at 018.3264.788