Fresh Interior Design for Your New House
We all want our home to look unique and stylish, besides cost and budget are always a factor or a barrier. However, there are still ways to provide renovation to the home and without high costs. Most of these changes can be done on your own, besides you can hire someone expert to help with more complex work. Make these renovations every weekend, it will take a long time, but at the end of the year, you will see it at all without you even realizing it!
Hiring a painter to repaint your walls will have the biggest impact at the lowest cost. Add some textured effects to give your space a refreshing new look.
There are many drawing techniques to suit a budget interior design. Techniques like sponging and ragging can create beautiful feature walls for your bedroom or living room, at a low cost.
Also, the use of bright and cheerful colours will add a touch to the home but it can make a space look small.
Soft and light colours such as white, cream, pale grey, and cloud blue can make a small space look spacious.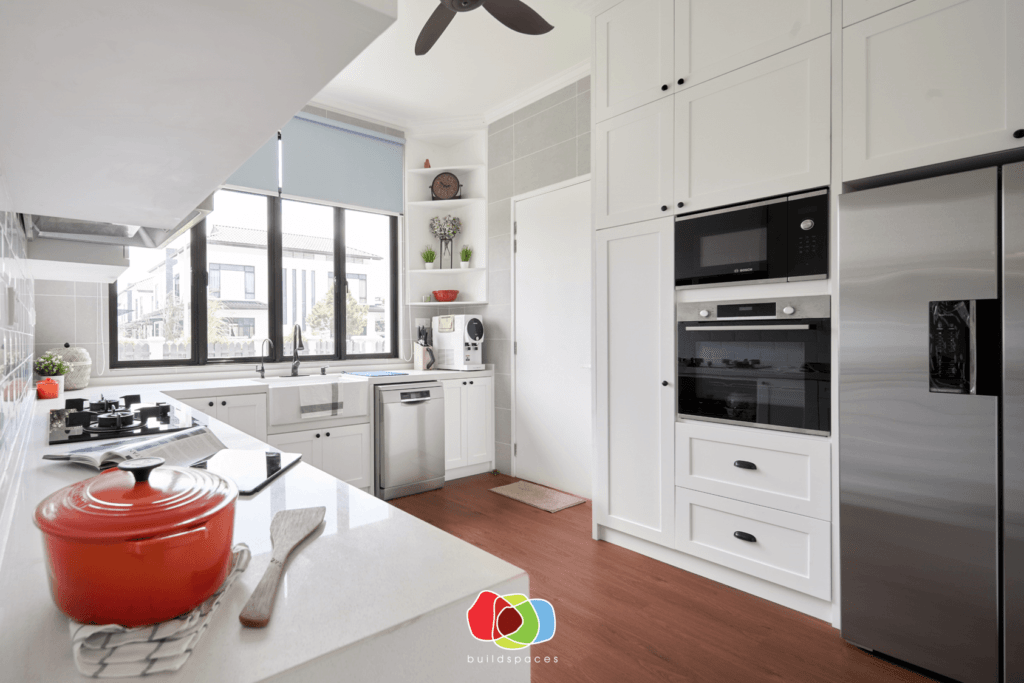 One of the tips to decorate a small house or places to display a large space is to put a mirror in it.
In this example, a mirror has been placed on the wardrobe door to save space and make it look airier. Wise right?
Mirrors mounted on walls or standing floors instantly add the illusion of depth to any room and make it even bigger. This is a popular technique to add a sense of dining space, as well as a small bedroom or spaces.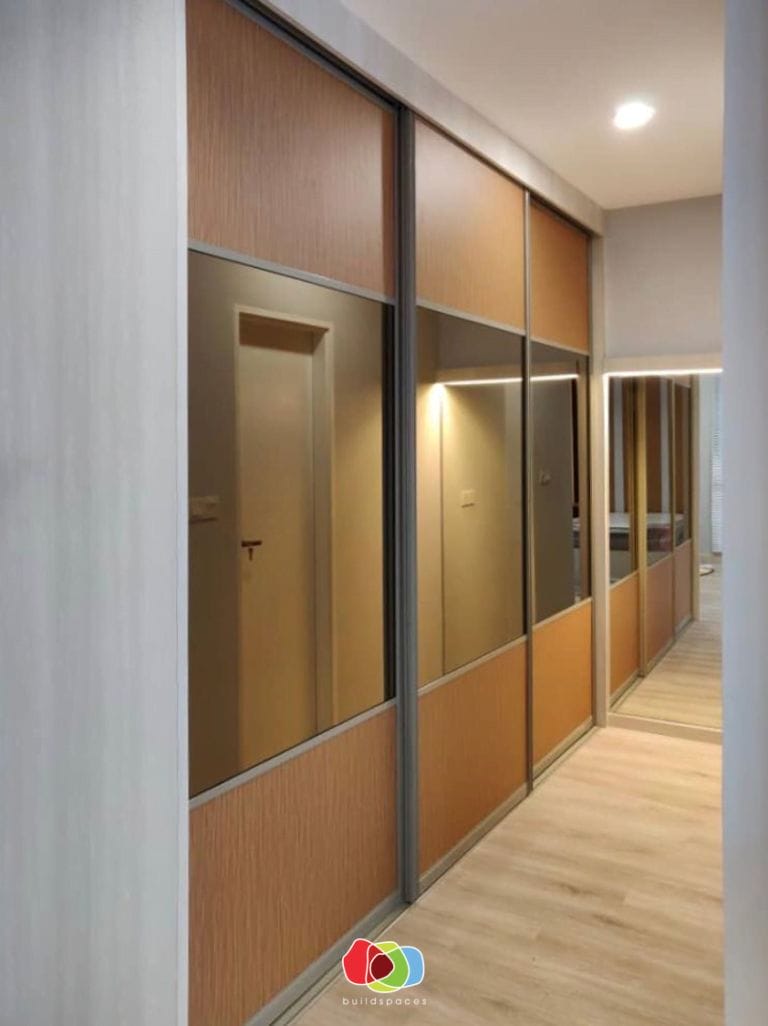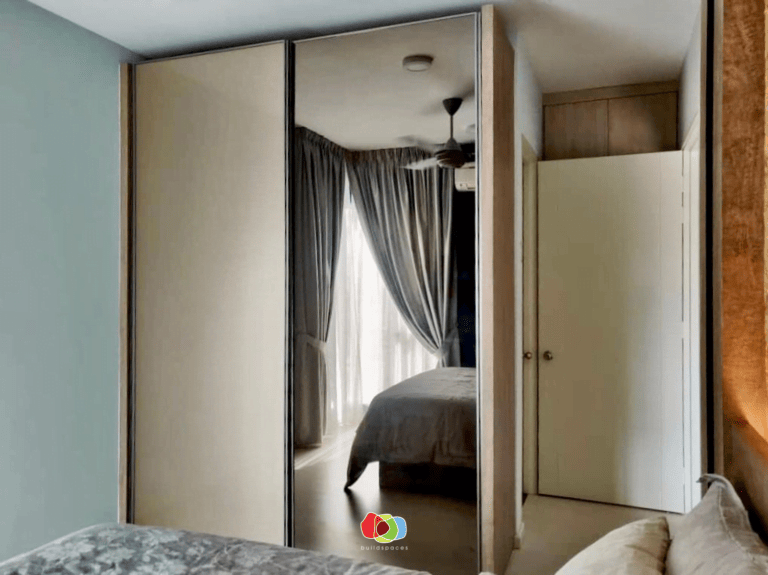 Home decoration plants or trees are usually inexpensive and add colour to your home. This can help reduce stress and improve air quality. Plants are also a versatile way to improve your interior design, as they can be moved and repositioned as needed.
If you make interior design for renting a house or a room, plants and greenery are a quick method to make your unit comfortable and stylish in no time.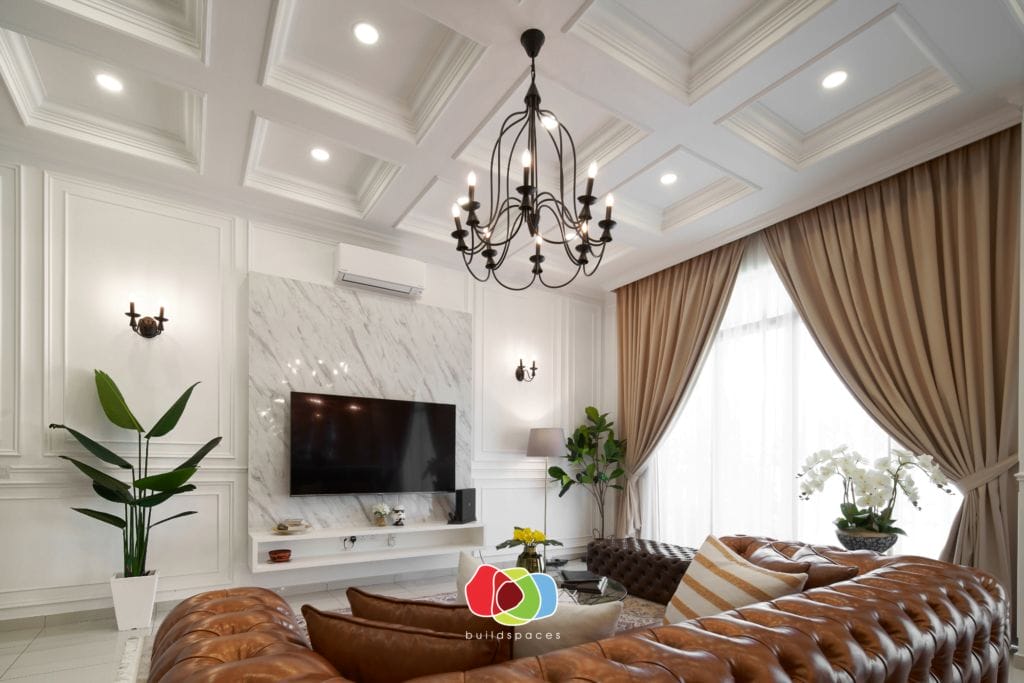 Decorating your living space with carpets can lift the mood and draw more friendly and beautiful. However, carpets can fade or wear out after prolonged use. An inexpensive way to improve your interior design quickly is to replace it. You can use carpets as the focal point of your living room, or as a divider between the living room and the dining room.
If you want to restore the existing carpet, you can also hire a carpet cleaning service that will clean your carpet.
Laying a carpet/rug has a high cost as it involves various other types of costs such as maintenance and cleaning costs. You can also reduce the use of carpets and it is still able to provide comfort to you.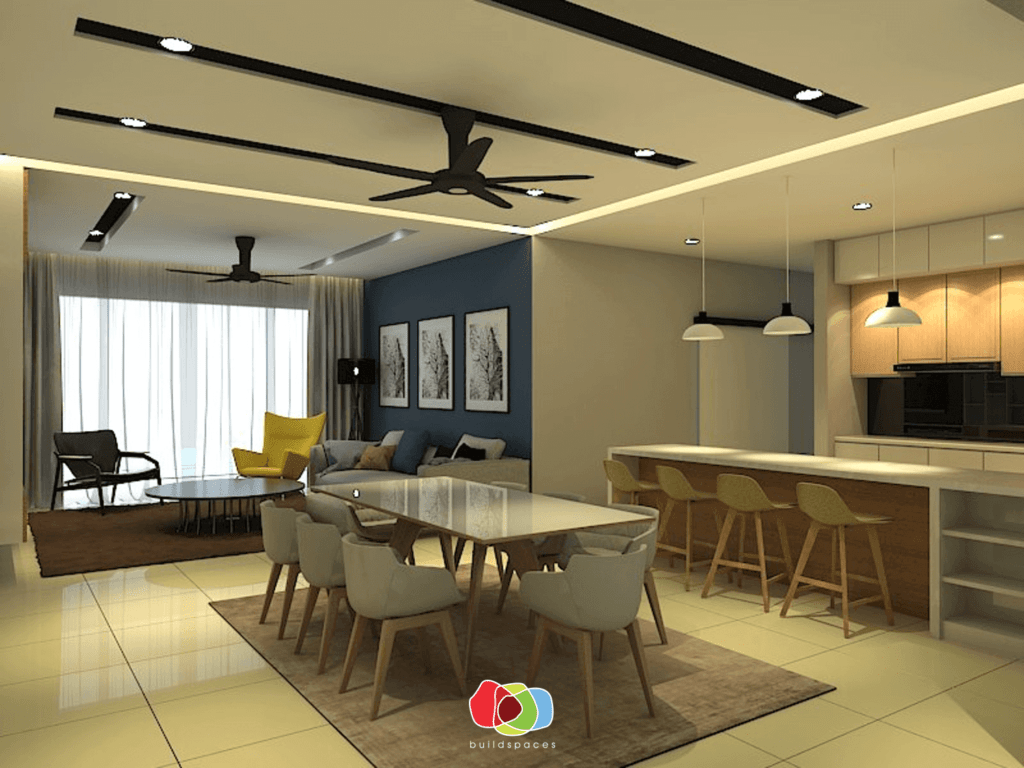 5. CHANGE THE LAYOUT OF THE ROOM
If you do not want to spend to make a new built-in cabinet, you can replace your existing furniture by repositioning it with a new arrangement or a new location to give your space a new look.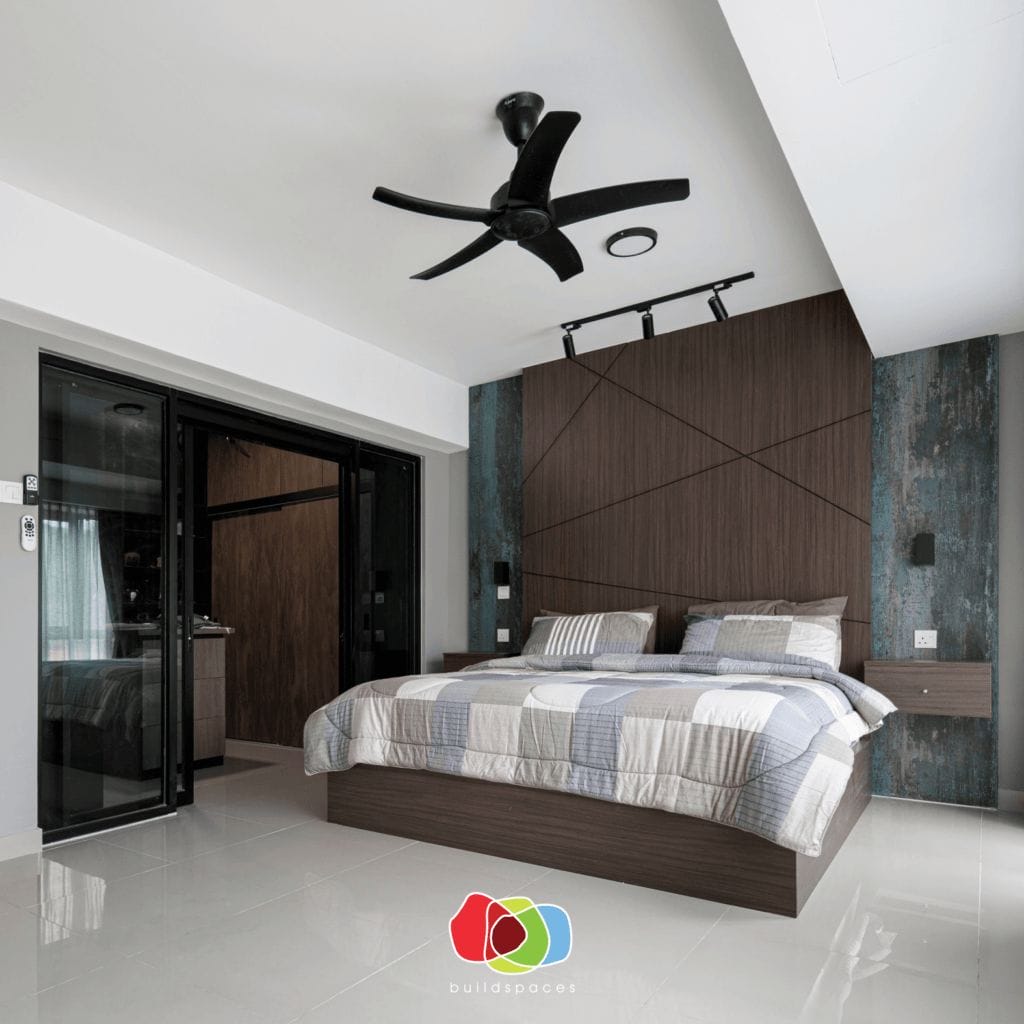 Buying multi-functional furniture that has storage space and it is best to buy small-sized furniture for small space can affect the space. Large-sized furniture will usually take up a lot of space.
Adding more furniture that has storage space in a hidden place, or on the wall will help reduce clutter and give a cleaner space to your space.
Avoid placing a lot of furniture in a small space as it will make the space look dense, even difficult to move.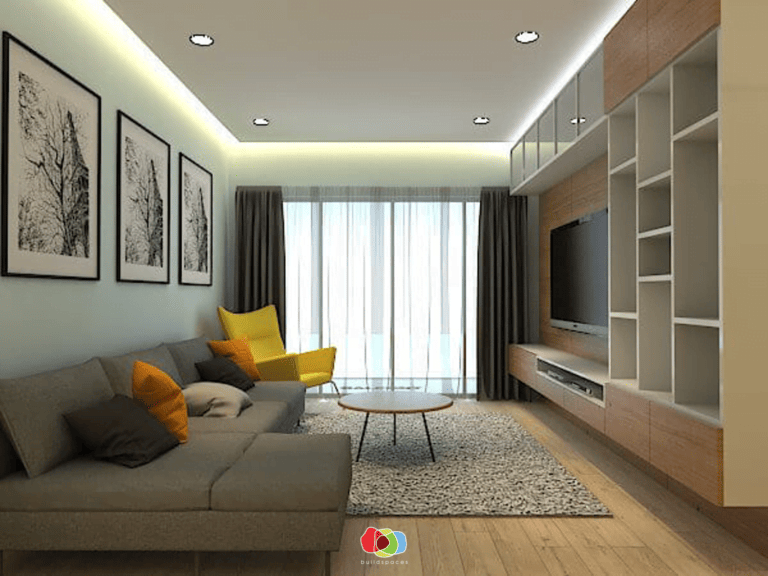 Types of flooring such as wood flooring, ceramics and exclusive marble designs can add to the look of your home, but it will cost a lot of money. If you have a low budget, maybe you can choose an affordable floor design. With floors like SPC, vinyl that can be bought by yourself and installed yourself at a cost that is also affordable helps to bring a fresher and newer result to your space.
Read here for the benefits of SPC or vinyl flooring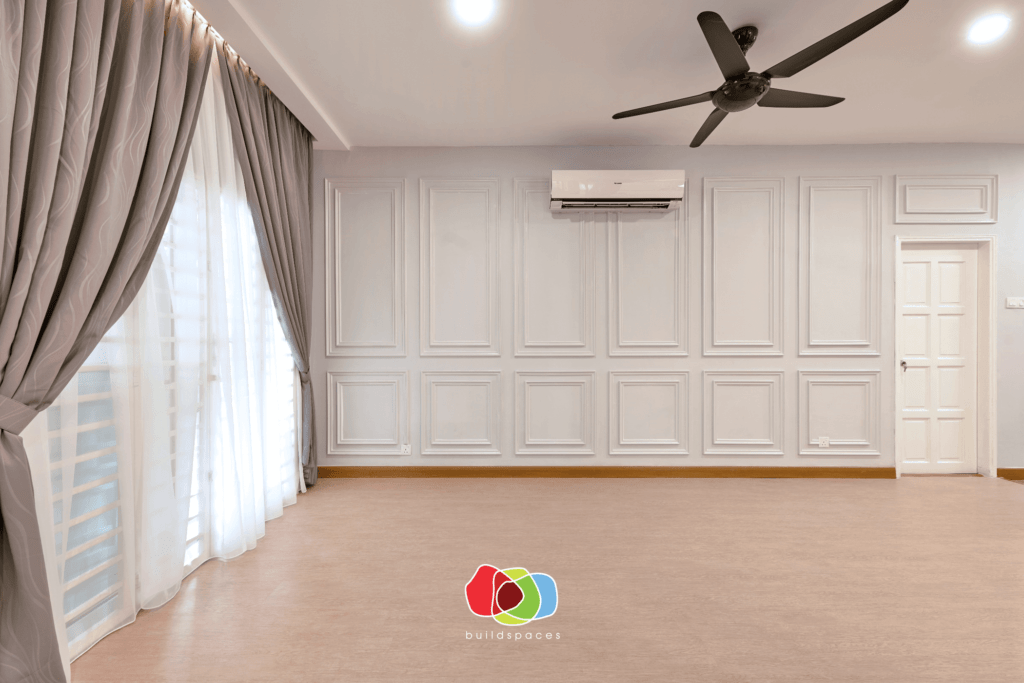 8. HIRE PROFESSIONAL INTERIOR DESIGN SERVICES FOR 100% INTERIOR DESIGN MODIFICATION
There are many benefits if you hire those who are more knowledgeable in this field of interior design if you want 100% renovation done. Among them is saving time, they know affordable resources according to your budget, professionally designed and the results will look more professional because they know the best way to equip the furniture in the space and according to your design, and also you do not have to tire of making these changes alone.