Maybe You Need This; Guide on Interior Design Price in Malaysia
There is a lot of confusion and misunderstanding about the prices of interior design and professional renovations and how their service charges apply.
Every contractor company and professional designer has its price structure and business model, and we need to be smart in reviewing and filtering in all aspects so that there are no significant differences.
Maybe you need this; guide on interior design prices in Malaysia. Here you will find some useful information for you to avoid confusion and give you a price structure that will explain to you how the industry sets prices and what you should look for in quality and price factors.
But before we get into the topic of payment, let's identify some of the common mistakes and misunderstandings and frequently asked questions: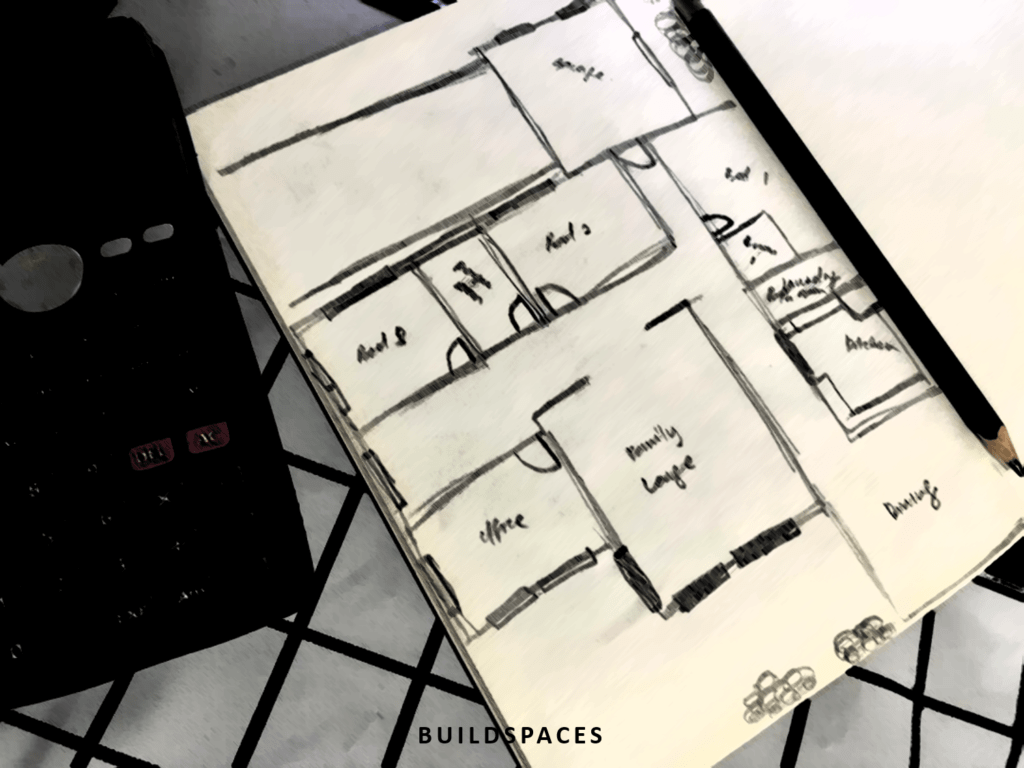 For interior design services, there is no fixed price in a service provided. Not all are calculated using the concept of square feet, some use the concept of round cost or fixed price because it uses quality standards and the concept of layout or generic (standard) that can provide a fixed price.
However, if you plan to get a special design according to your wishes and home conditions, the estimated amount will be based on the condition, characteristics, materials, level of material quality, and amount of carpentry involved.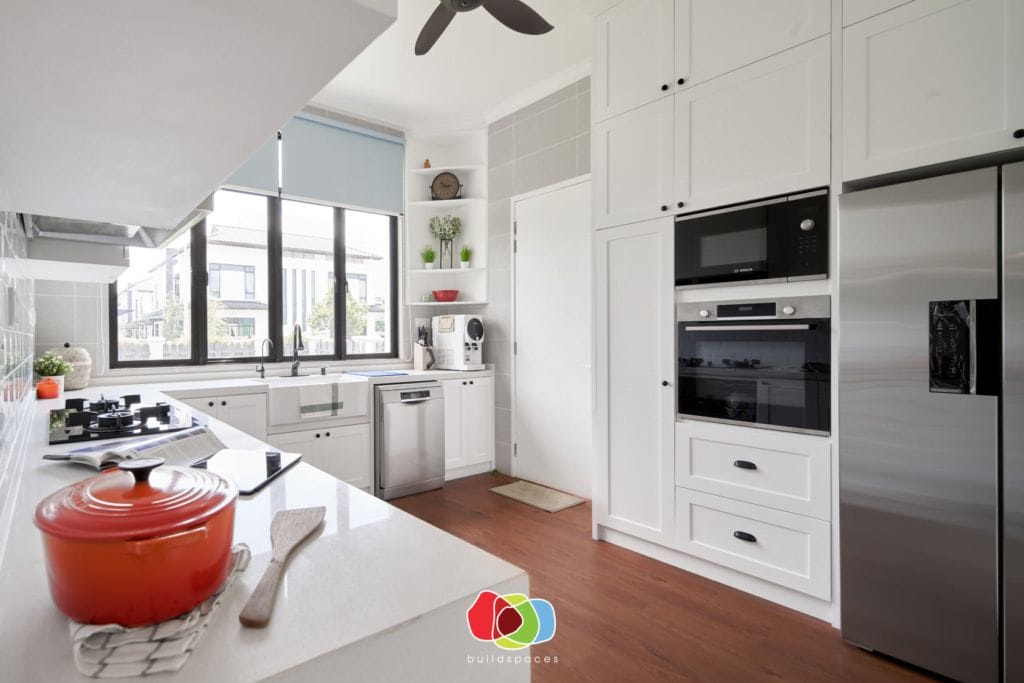 2. There Is More Than One Quality Level
When choosing quality materials, there are different levels of quality, from standard, premium, high-end to royalty. For example, branded fashion goods, all branded goods available in Malaysia and the world certainly have quality products, but, you cannot compare with each other because each brand is at different levels of quality and price.
Just like building materials. For example, solid wood, solid wood is one of the luxury building materials, but, solid wood has different prices because this solid wood will be categorized depending on the nature, place of origin, and texture of the stone. For example:
– Nyatoh (among the most expensive)
– Chengal (standard and reasonable price)
Therefore, when comparing material prices from different suppliers, it is better to identify the level of quality before making conclusions regarding the best quality and price.
Some suppliers may set XXX prices for low-grade solid wood, while services from other companies may charge higher prices for the same material but offer better quality.
Usually, through price, it tells you the level of quality, but you should know the level of quality of what is mentioned.
3. More Details Equals to More Work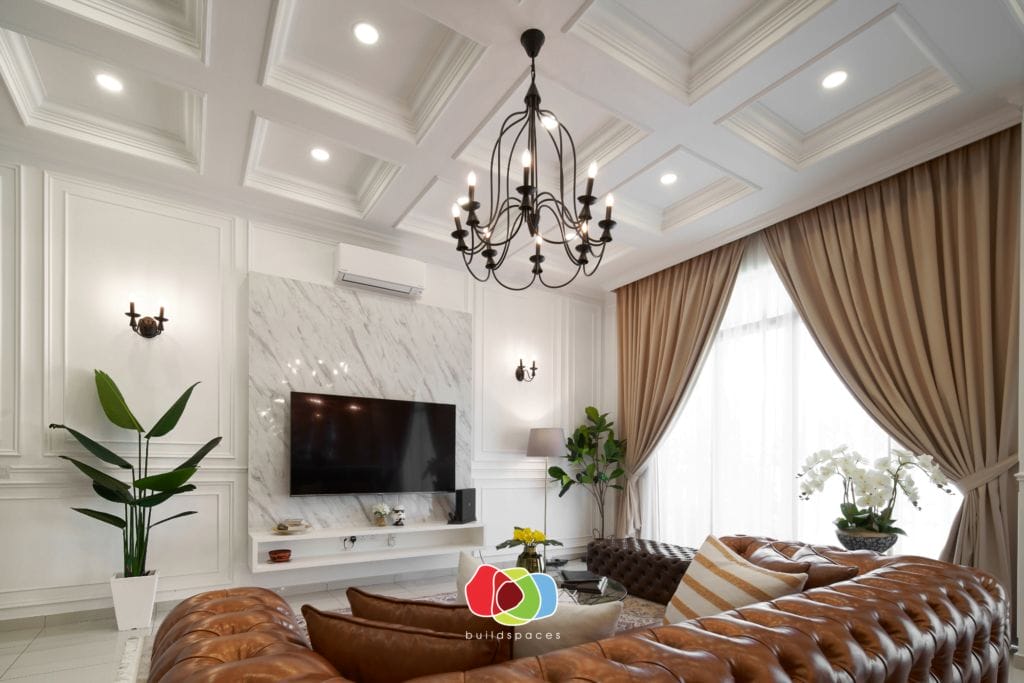 If you look at the classic design, what makes the design stand out from other interior styles? This design is much more detailed, the decoration, profile, and time required to make it give an overall elegant feel.
When choosing an interior style, the number of employees involved in a project will increase its price. Does that make sense? More time, more work, more money to be paid to companies and employees. Therefore, minimal design is usually the lowest cost compared to a modern or modern classic style.
This also applies to construction and demolition. The higher the demanding work to be done for your home and land, the more workers and materials, and machinery needed. That is why demolishing walls, breaking tiles, changing the location of your toilets all require "hacking" / redevelopment / new structures / new permits/safety regulations, and more rework which will all increase your total cost drastically compared to build-in furniture and renovation works.
4. Why Are Contractors Cheaper?
You may be familiar with situations where the contractor will charge you for the plug point. While an interior designer may charge you twice as much to top up the same plug.
Nothing is better than the other, but each is a fee for different services. With a contractor, you pay for the execution of the job, but with the designer, you get an additional service fee.
This means the designer will not only ensure that the contractor completes it in good condition, but also ensure that you are satisfied with the result of the work. If there is a problem, the designer should make sure it is improved and manage the people in the project to solve it. Think of it as an after-sales service and a guarantee of additional satisfaction.
Most importantly, your designer fee is a more comprehensive fee that covers the entire project. Meaning they are your middlemen from the beginning to the end of the renovation process is a process that involves many different parties in a project such as contractors, workers, material suppliers, manufacturers, and electricians.
Having one person you can contact, facilitates the resolution of complaints, quality control, and communication for the entire process without having to contact individually. This also ensures that your designer conveys brief information about your project to these parties and is responsible for completing the work with the promised quality and vision.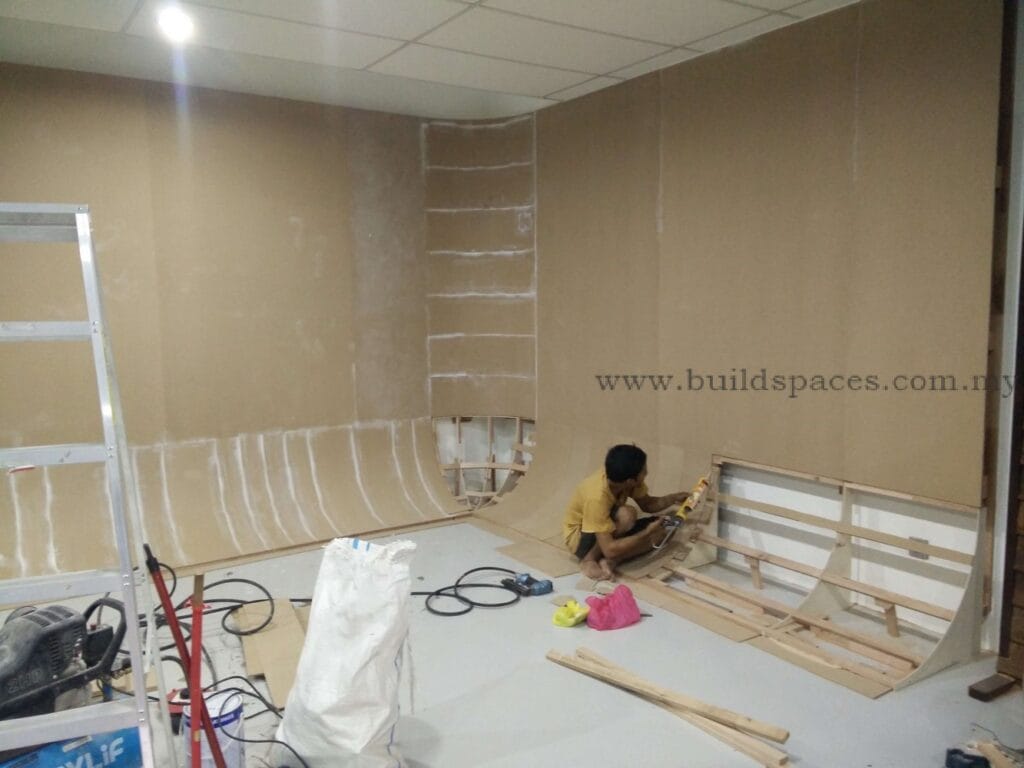 5. Why Furniture From Manufacturers Is Cheaper from Others?
When designing build-in furniture, you will always feel that the price is more expensive than any price you will get from the furniture manufacturer. Why?
Because for manufacturers, they benefit from economies of scale because they produce massively from modular units. This means that they produce the same furniture with certain dimensions that can be weighed.
This means, if you have a specific size for your space, you will be limited to the dimensions offered by the factory based on a particular modular system. Not to be outdone they will use a cheaper blend of ingredients to reduce the cost of the product.
To customize your interior furniture with interior design, you get original carpentry work tailored to the needs and specifications of your premises. Not only is the price accompanied by customization but also the quality and rigidity of the wood used. So, if originality is something you want, then internal customization is for you.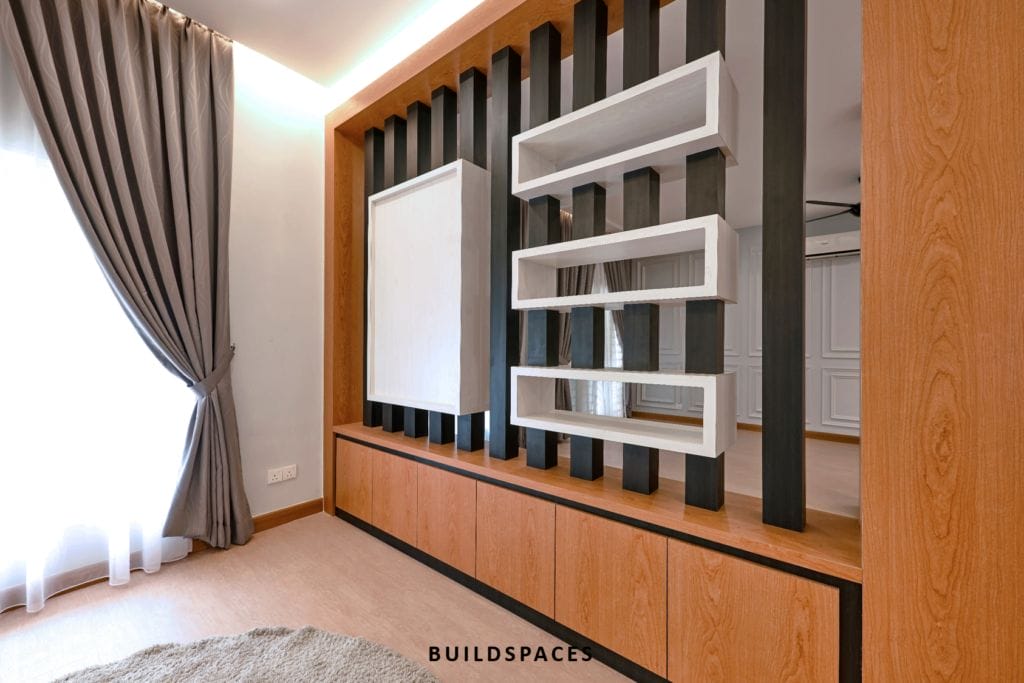 This is one of the most important parts of understanding and being able to estimate the cost of renovation and your interior design before hiring someone more expert.
As mentioned above there are many material choices, quality of materials, and the number of jobs that will affect your cost. So in the end you still have to ask the designer to get the right quote.
However, you can still apply this cost structure to get an estimate of how much you can expect for the price and quality ratio for your project: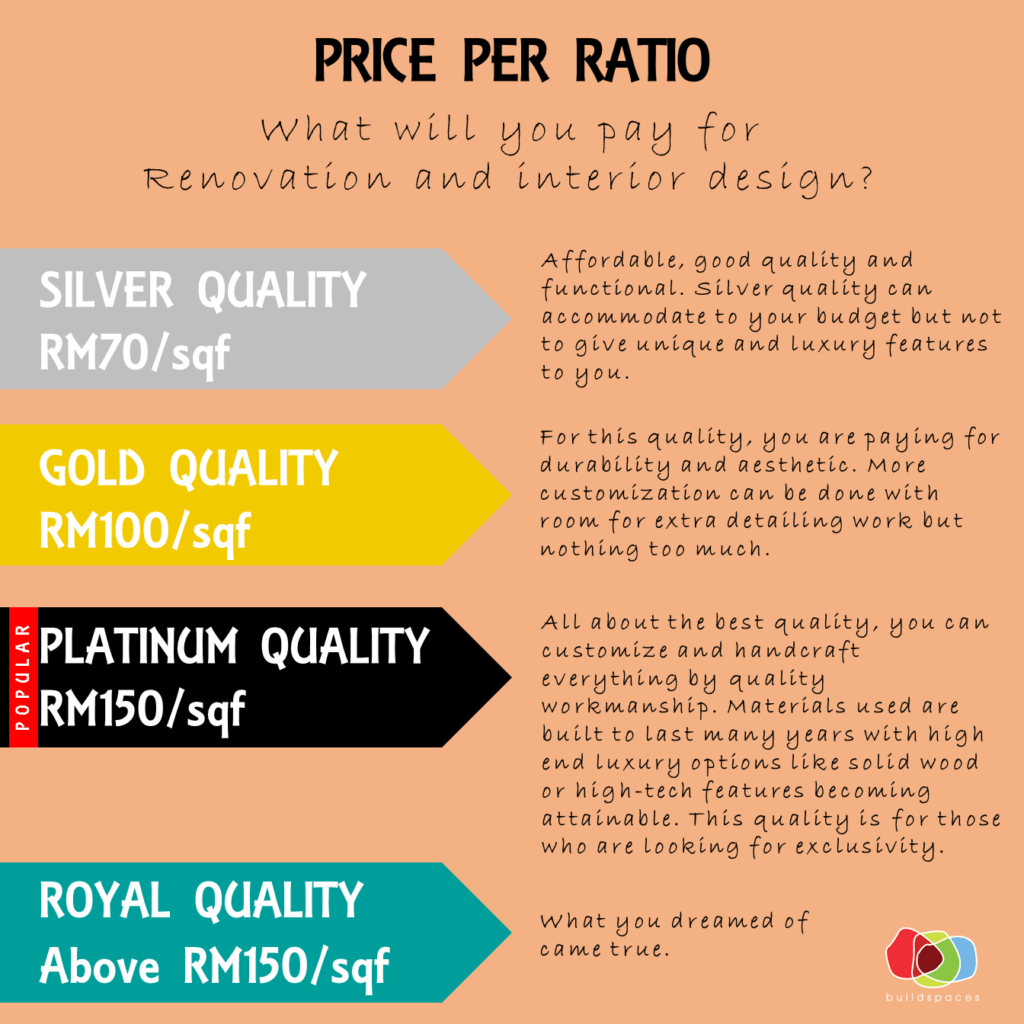 It should also be mentioned that you can always choose to mix between these levels.
Here is an example of how to apply this estimate to your project:
You want to renovate the whole 3000 square foot house, say that you sleep well and have big dreams for the master bedroom, and do not want to maintain quality.
But when it comes to your living room, you are not the type to spend time at home watching movies and can choose more practical features for your living room, can do things like this:
Silver Quality: Living Area (300 square feet x RM 70 = RM 21,000)
Gold Quality: Other Bedrooms & Other Areas (2300 square feet x RM 100 = RM 230,000
Platinum Quality: Master Bedroom (400 square feet x RM 150 = RM 60,000)
TOTAL DEVELOPMENT INCREASE = RM 311,000
(NOTE: this cost depends on carpenters and manufacturers in Kuala Lumpur) if you live in another state, carpenters and local manufacturers will charge lower prices than service providers in the capital.
Now the above prices apply to your overall renovation work, such as:
Wall
Carpentry
Ceiling
Lighting
This does not include construction work for hacking, building new structures or breaking down floors, installing pipes, and so on. Therefore, this aims to get an estimated price to manage expectations.
Once we discuss how to calculate the general budget for a customized project, you may be wondering how much total cost will be included in the project and how much will be spent into the designer's pocket.
If the company you are consulting follows fair practice, the normal fee structure will look like the chart below.
For BuildSpaces, here is how we divide the payment structure: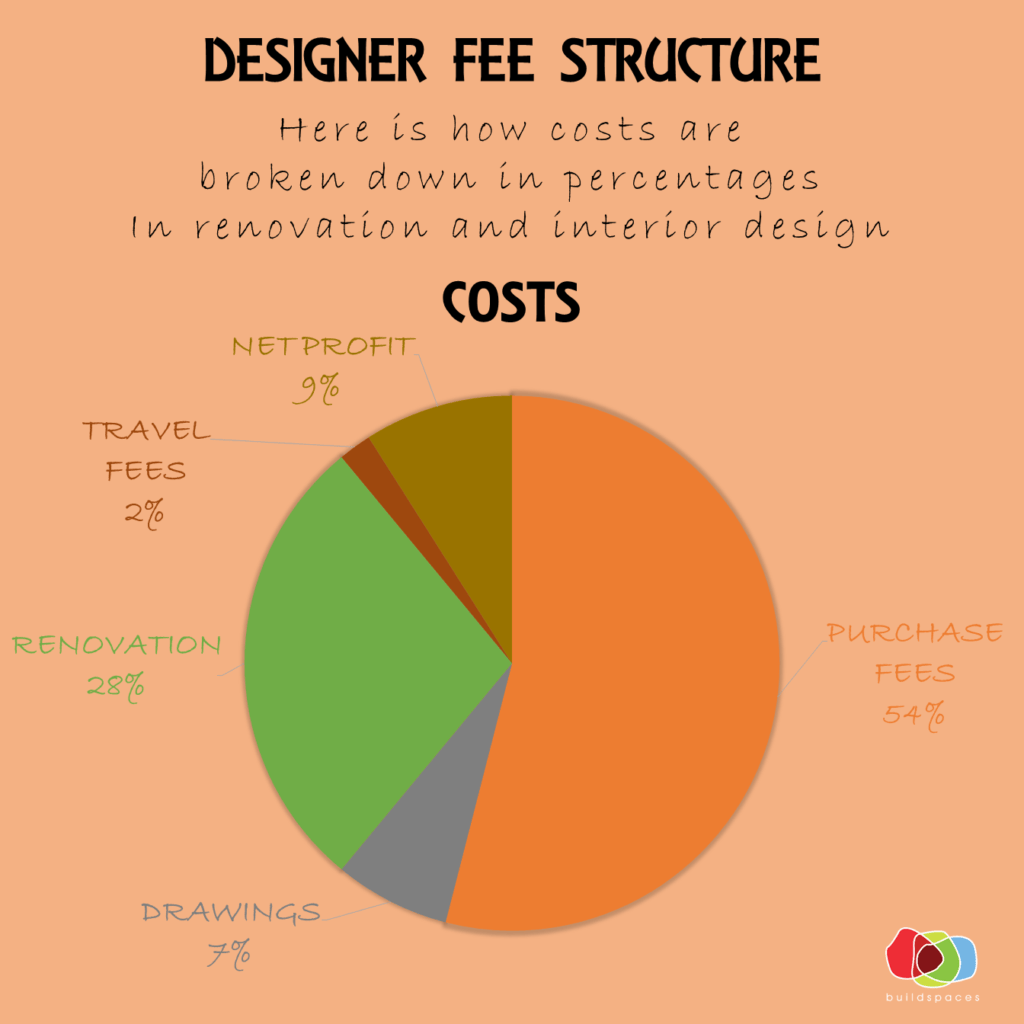 Therefore, 91% of the cost of renovation will be included in your project. Once all is done, your interior designer will only make 9% – 12% of the cost of the service based on the scope of work.
This illustrates completely differently how the industry works and we hope that this content can give you a clearer view and ease the burden on modifications.
This also allows you to easily deliver the quality you want to your designer so that they can give you recommendations based on needs and tailor them to your budget.
But the price will go up or down as you get more technical with the quote. Maybe you want to renovate your kitchen, but you just want to include a built-in furniture cabinet and do not want to do anything for the walls or ceiling, then the price will go down and vice versa.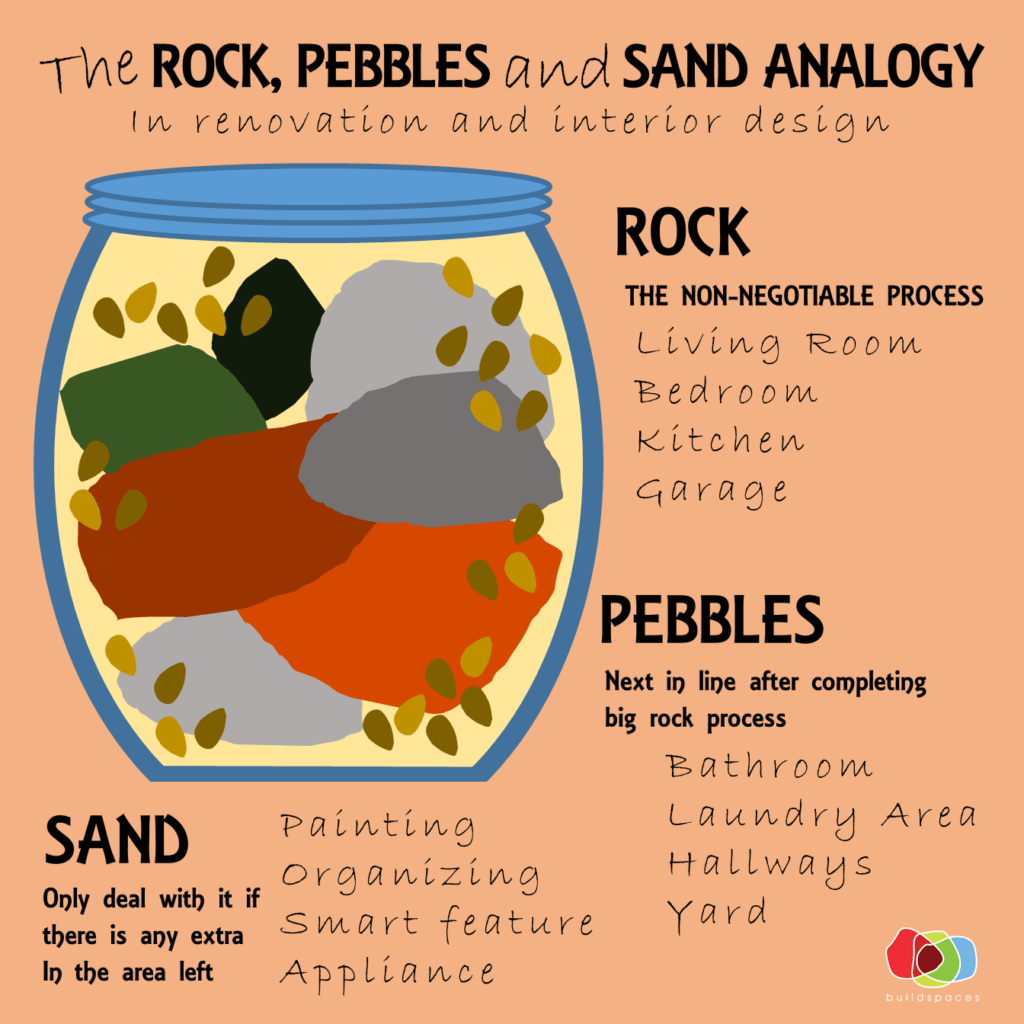 Once you get an idea of ​​how to estimate your renovation costs and the extent of the quality of the price. You still question how you want to allocate your budget effectively involving the measurement of space, quality level, and condition of the project site.
Here are some guidelines when it comes to making difficult decisions where there are many variables involved, this is also a good framework for modification:
Make a list with the following categories as in the chart above:
Big Rock, the most important things in renovation and interior design work.
Pebbles, the other things that matter in renovation and interior design work.
Sand, remaining small stuff and material possessions in renovation and interior design work.
Determine the area or area that is most important to you and how much personal budget you want to allocate for each area by choosing one of the quality levels.
Then, determine the style you want because this also affects the price.
Lastly, find a reliable designer and share your options with them.
Keep in mind that this strategy only provides estimates in general. Regarding interior work and customized renovations, it is almost impossible to get an accurate quote without asking the designer to visit your place.
These guidelines are primarily intended to help you more easily review and filter out design companies that are right for you.