Buildspaces Touch Sdn Bhd or better known as Buildspaces is among the construction and interior design that are familiar among city residents. With over 12 years of experience, and an emphasis on comprehensiveness: creative concepts, detail, materiality, and space quality are an integral and inseparable part of the project, Buildspaces' hard work has resulted in amazing designs, spaces, and products for their customers. By having the philosophy that space is determined by the dimensions of physical measurements such as height, width, and depth, making a well-designed interior space will be able to liven up a valuable atmosphere, views, and philosophy of life that makes the outcome from each project is incredible.
The main purpose of Buildspaces is to reflect its value and personality through design. With a certificate registered and recognized by the Lembaga Pembangunan Industri Pembinaan Malaysia (CIDB) and Suruhanjaya Syarikat Malaysia (SSM), security and satisfaction are guaranteed. Buildspaces consists of professionally registered, trained, and experienced production teams such as architects, engineers, interior designers, carpenters, and builders who are proven to be reliable in handling interior renovation and design projects. Through orderly and professional management, can be seen smooth processes and progress, better communication, fewer unwanted problems, and also great value with cost savings in appointing all professionals in a team that is Buildspaces.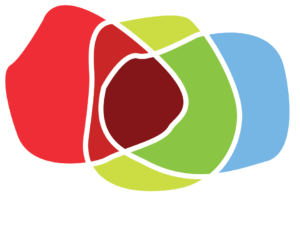 With over 10 years of experience, IDW holds the belief that changing space can change lives. IDW is a company officially registered with the Persatuan Reka Bentuk Dalaman Malaysia (MSID), Institut Reka Bentuk Dalaman Malaysia (MIID) & Lembaga Arkitek Malaysia (LAM). IDW is committed to promoting the practice of interior design law and supporting the sustainable transformation of the environment in every project undertaken. IDW also focuses on design excellence through responsible design expansion & technological innovation. The unique skill base enables IDWs to be able to handle projects that require full design consultation from the initial design phase, detailed drawings, submission to authorities, selection of contractors, project monitoring to project completion.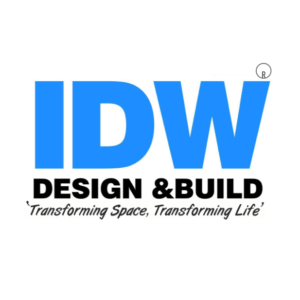 MAG Architect is also known as MAG Builder and MAG Design, they are under one roof established since 2004, have 17 years of experience and provide design services, power delivery, building contractors, interior carpenters and even design and build. The managing director of MAG holds with the words that "My creativity, puzzle, futuristic and out of the box. Think that we can always do something we never imagined, or beyond the thinking of others where will be the first among people great to create something extraordinary and extraordinary that will eventually be well received by the people out there. "

AJM Interiors Sdn Bhd (AJM-i) is a full-service in design firm with more than 20 years of experience with various portfolios covering commercial, residential, retail, and institutional projects based in Kuala Lumpur. AJM Interiors was formed as a support unit for AJM Sdn Bhd, better known as the Architect of Malaysia. AJM-i has always operated independently but also collaborated with AJM and has collaborated on many successful projects over the years, paving the way for honing skills as a designer, architect, and engineer. By having a philosophy of "exceeding our customers' expectations" AJM-I provides innovative, professional, and creative solutions and strives to push design to new and exciting places.

Over the years, the company has undertaken many renovation, building and construction projects. RIC Has the skills, knowledge and experience in the construction industry to serve customers with 12 years of experience in construction and renovation work under a group of construction companies, namely RIC Builder Sdn Bhd & RIC Renovation Enterprise which will provide the best quality and value from building materials and quality work.
At RIC Builder Sdn Bhd, they have 3 philosophies namely; provide high quality finishing and service for our customers, meet deadlines and make our customer concept a reality.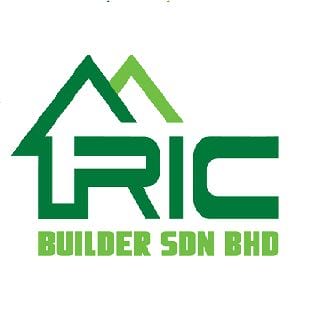 Attic Room Design provides general contractor services, construction management, pre-construction, constructive analysis, design/construction, scheduling. What is unique about Attic Room Design is that they specialize or emphasize in the design of the attic room from concept to finish, they add space and value to people's homes. With a combined experience of more than 18 years in this industry, The Attic Room Design has become a leading loft conversion expert in Malaysia. Whether Dormer, Hip to Gable, or Mansard conversion is needed – they have the experience and expertise to help you.

Operating since early 2017, Atap has amassed more than 4200 projects from more than 2000 interior design firms in the process of connecting 6000 property owners to certified firms. Atap is a platform for connecting property owners with trusted interior designers throughout Malaysia. Atap provided platform allows property owners to view the profiles and portfolios of certified interior designer firms, provide educational and inspirational content on interior design and renovation, and connect property owners who want to be renovated to the interior design firm of their choice or some recommended by Atap.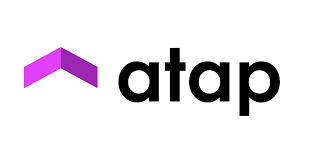 Using a modest budget modification concept, Qanvast provides free platforms and services, including a mobile app in connecting homeowners with hundreds of the most appropriate local firms and interior designers to choose from based on the budget and style the homeowner wants. Qanvast also provides services in guiding through the process of step-by-step renovation to achieve the dream home in the process.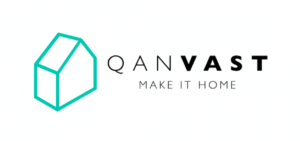 If you are looking for an interior design firm that Malaysia has, you can visit the RenoEasi website because RenoEasi is the pioneer of all the renovation and design resources you need for the perfect home renovation project. RenoEasi offers a comprehensive list of Malaysian Interior Design firms to users that makes RenoEasi the best place to start looking for everything you need for your dream home design.

Easy Ren International provides full service for real estate investment and home remodelling needs at all levels. Whether your property is for rented investment or your accommodation, Easy Ren can help you.
As a licensed real estate management and renovation company with over 10 years of experience, Easy Ren makes it easy for property owners to source and manage tenants, and make comprehensive renovations.
For home buyers, Easy Ren is fully capable of helping you transform your dream home, as well as small changes that will make your home a home.