The best kitchen layout for your home depends on the size and shape of the space available. One wall kitchen is great for open floor plan, best kitchen for narrow space, u-shaped kitchen works well in more spacious rooms.
To plan the kitchen layout, there are no difficult rules. However, there are some good design principles that you must consider and try to apply to your project to make it as efficient as possible.
Work triangles are the most popular design principles when discussing kitchen layouts. This concept aims to achieve a workflow that connects the main parts of your kitchen without keeping them too far away or being on top of each other. This section includes a sink, refrigerator, and stove/oven.
But, of course, that's 4 things and a triangle has 3 points. For some people, your oven and stove will not be combined so you may need to pay attention to that fourth point as a second triangle. (Hob / sink / refrigerator) + (Oven / sink / refrigerator)
Think of it this way: while you are standing on the stove, you can turn around and walk 1-3 steps to get to the fridge, then turn around and walk 1-3 steps to the sink to fill your pan with water, then turn around and walk back to the kitchen?
Think about this section and the main path between them. What you do not want is to walk from one end to the other and then go around the island to something else.
The three points should be close enough to each other to make food preparation and cooking more efficient, but each point should feel less crowded.
While a functional triangle is a good starting point and should always be considered, that is not a set rule, and everything is not that easy.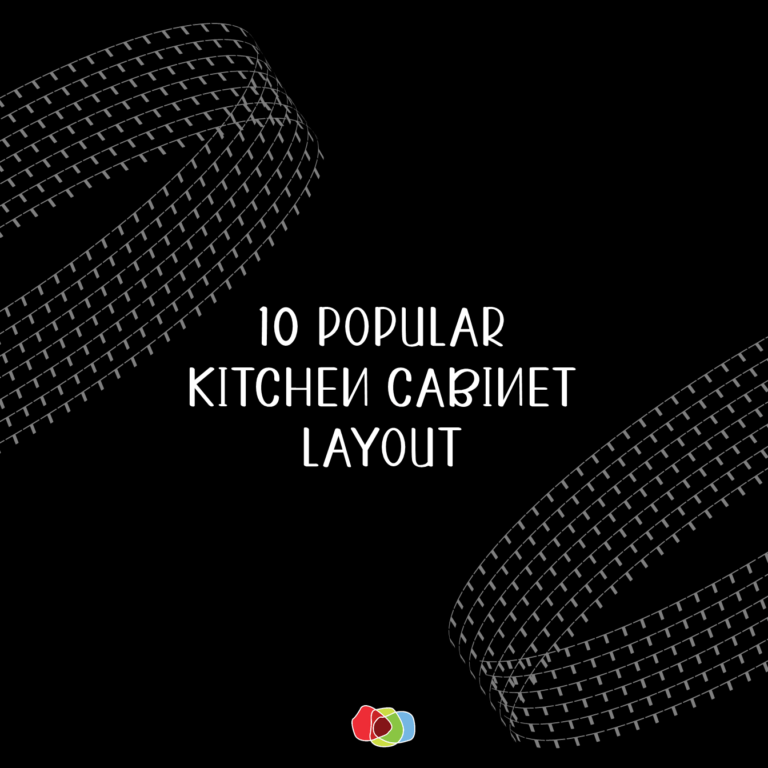 10 POPULAR KITCHEN CABINET LAYOUT
Here are the most common types of kitchen layouts that may be useful or inspiring for you to create your kitchen.
Not every kitchen should fit into one of these types of proper layouts. You can design whatever you like according to the size and shape that can be achieved.
As long as you consider the design principles, you will continue to create the most functional and efficient kitchen for your space.
Single Wall Kitchen Layout
Single Wall with Island Kitchen Layout
Double Galley Kitchen Layout
Double Galley with Island Kitchen Layout
L-Shaped Kitchen Layout
L-Shaped with Island Kitchen Layout
U-Shaped Kitchen Layout
U-Shaped with Island Kitchen Layout
G-Shaped Kitchen Layout
Peninsula Kitchen Layout
SINGLE KITCHEN LAYOUT / SINGLE WALL WITH ISLAND KITCHEN LAYOUT
Everything is designed and installed along one wall. It is becoming more popular in smaller spaces such as flats and attics and is often designed in a more contemporary and minimalist style.
This can be a great option if you want to have open-plan space but do not have much space. Using only one wall will free up space in the rest of the room to have a dining room or living room.
You can also use two types of floors to separate and differentiate areas. For example, the tiled part in front of the kitchen is then transformed into a carpeted area for the living area.
You can place a dining table in the room as well or you can also have an island opposite a single wall to create a work / social zone while cooking, of course with a size that fits the size of your kitchen space.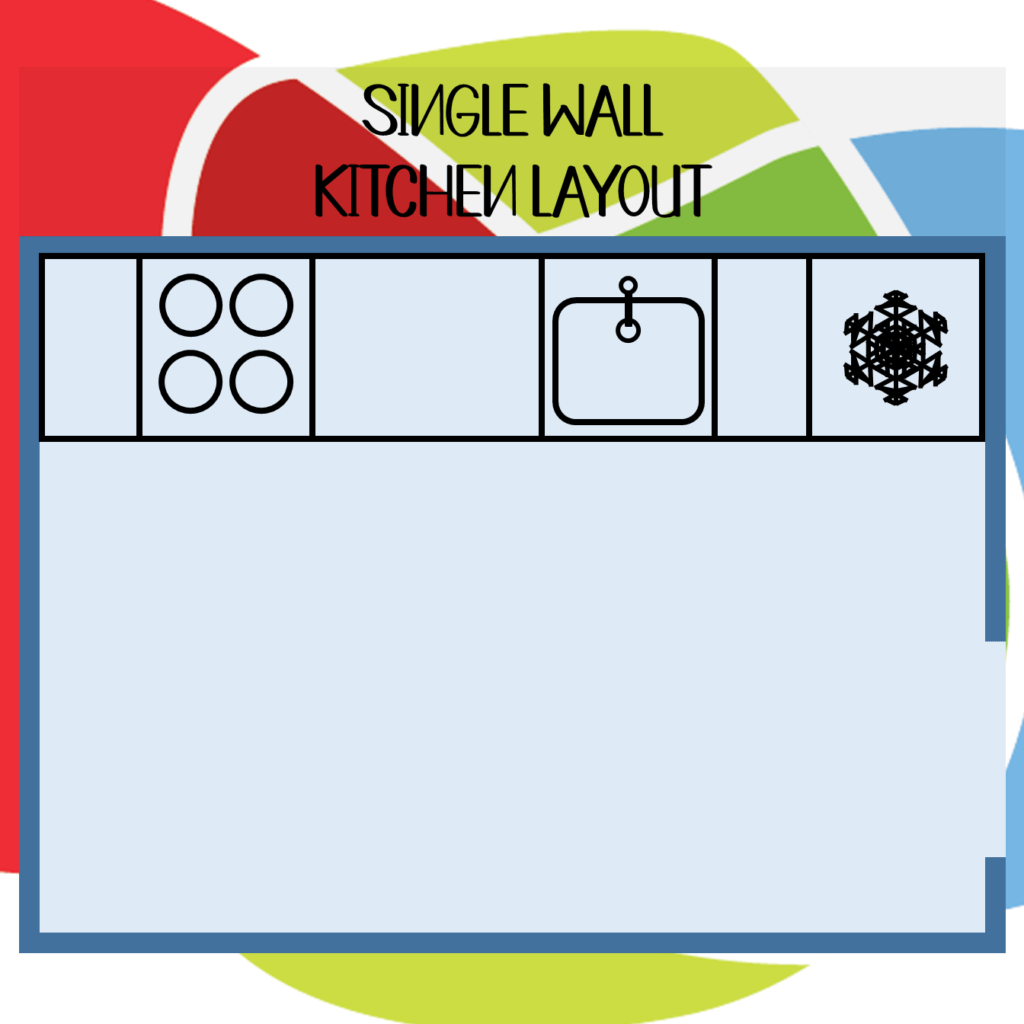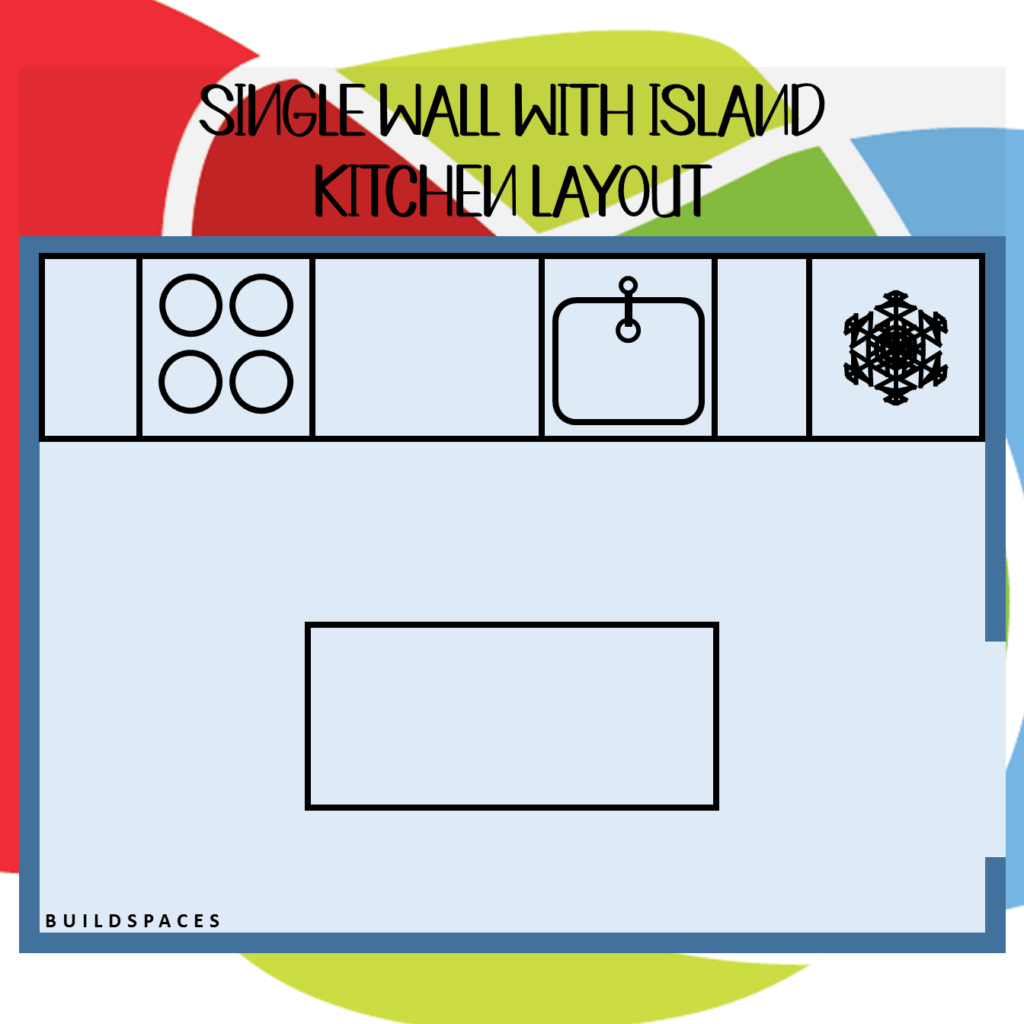 DOUBLE GALLEY KITCHEN LAYOUT / DOUBLE GALLEY WITH ISLAND KITCHEN LAYOUT
Double Galley is when you have two cabinets opposite each other. This is usually the opposite of the two walls.
All you have to do is put the sink in the cabinet opposite the stove and have a refrigerator at the end of the run (on both sides) and this can help to create a nice workflow in a small space.
Be sure to leave a fairly clear workspace on both sides of the kitchen for preparation and your other kitchen task zones.
Be careful not to hang too many wall units. This can make the space feel narrow and imposing and may block light.
Floating shelves can be a great another way to help create a sense of space while still providing storage. They also can be beautiful design features.
You may also have an island in the middle of the kitchen to create a central work / social zone while cooking.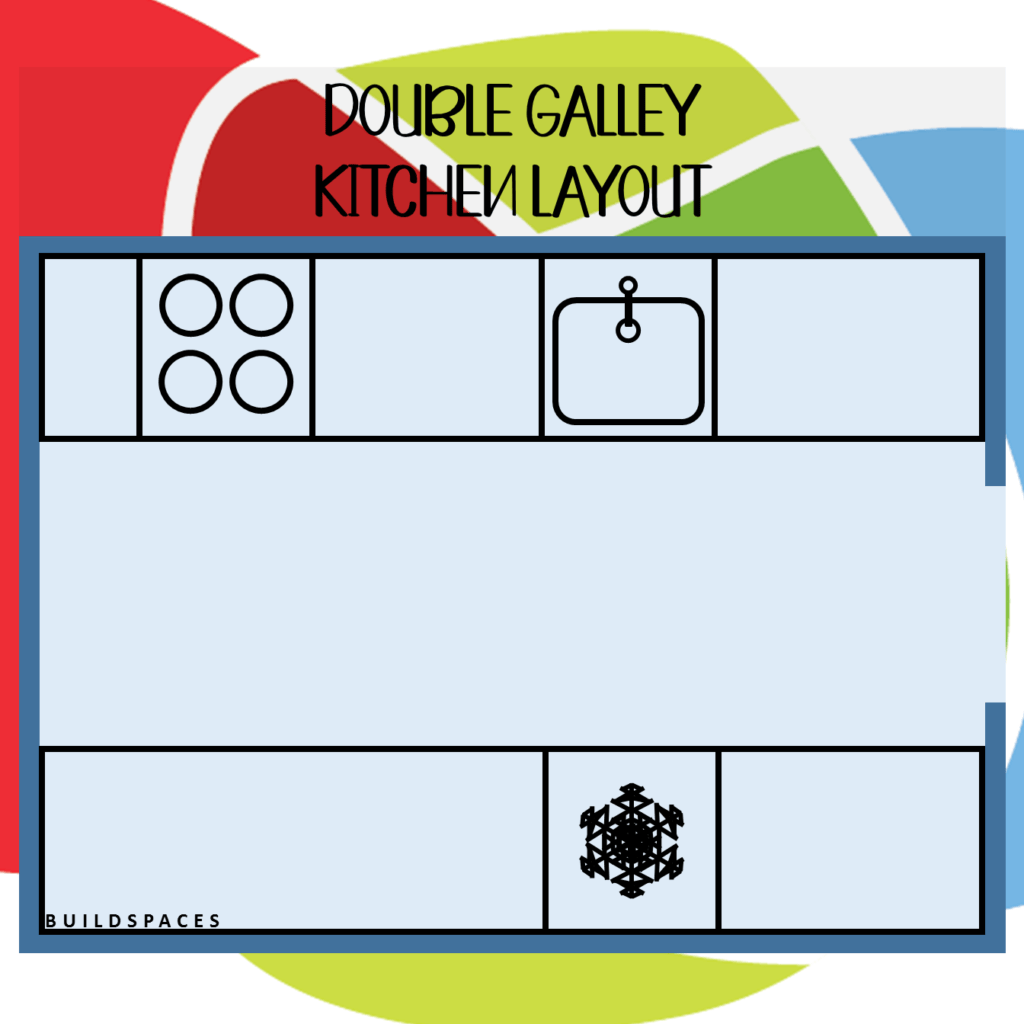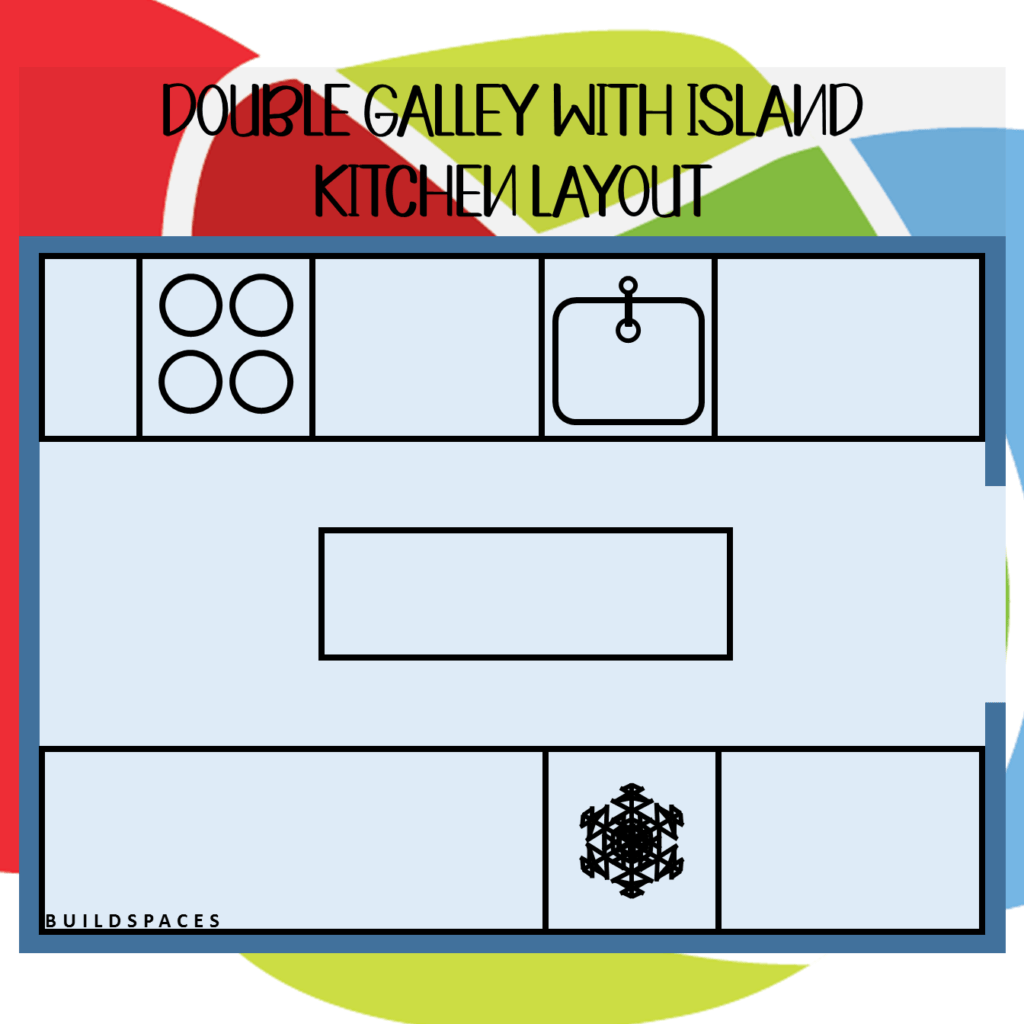 L SHAPED KITCHEN LAYOUT / L SHAPED WITH ISLAND KITCHEN LAYOUT
The L-shaped kitchen layout consists of cabinets on 2 walls at right angles to each other. One cabinet closet is usually slightly longer than the other, forming an L-shape.
Having your tall cabinet (tower) on the side smaller than L can save space, especially if there are windows in the long run. This means you avoid blocking the light.
Having high cabinets in the short term can also give you longer working space and the option to add more wall units on top. Make sure you have a fairly clear workspace and your cooking area and sink have enough distance between them.
If maximizing storage is not a requirement, consider placing wall cabinets along one side of the L-shape. This can help create a sense of space.
Similar to a single wall kitchen layout, having an L shape can help create a sense of space. If space allows, you can place a dining table in the room as well or you can also have an island in the middle of the L-shape to create a work centre / social zone while cooking if your room is large enough to do so.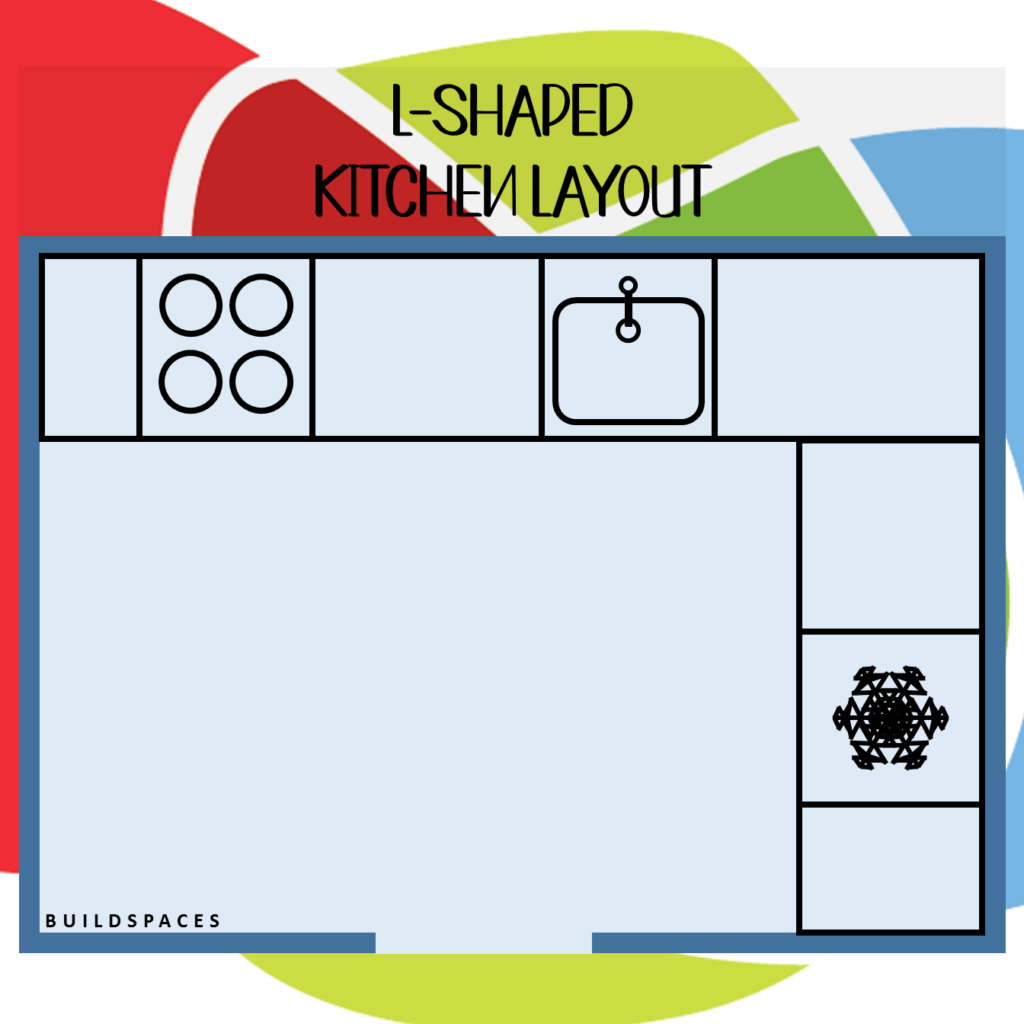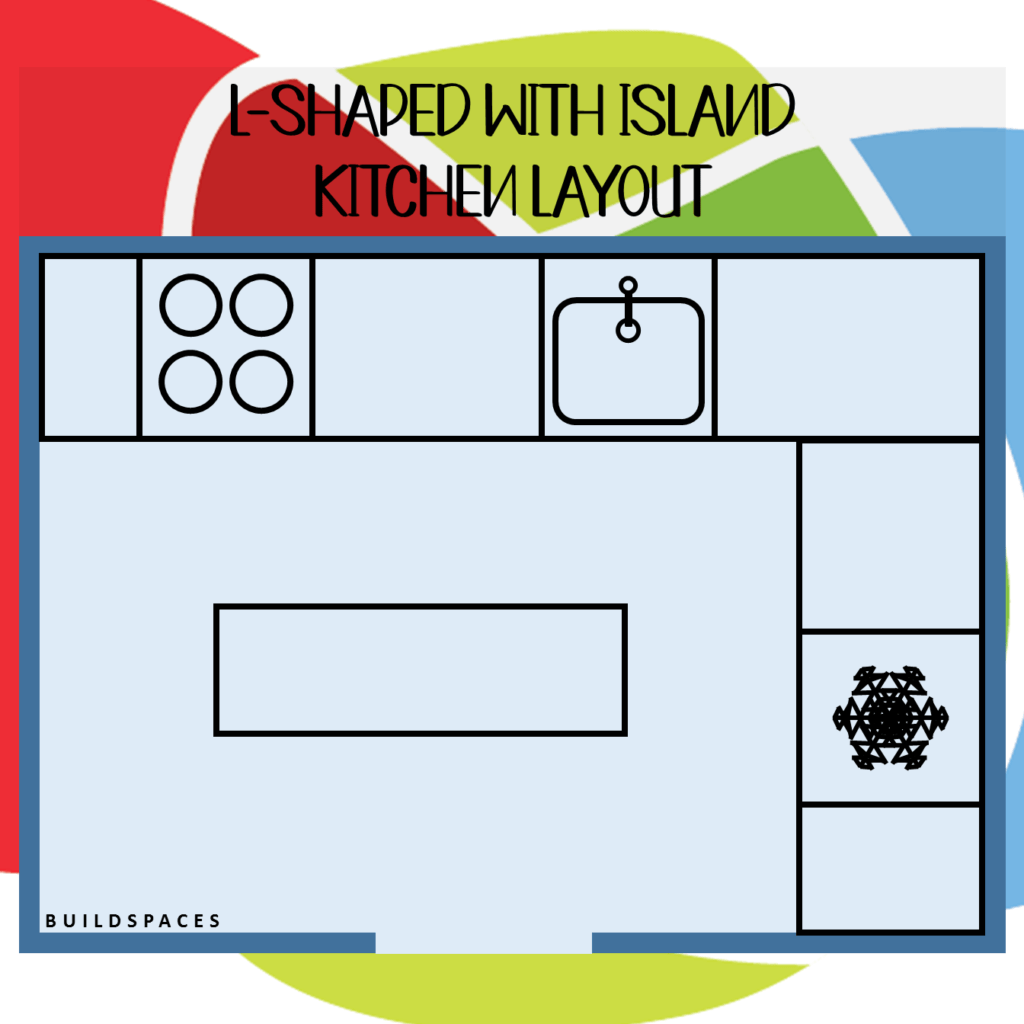 U-SHAPED KITCHEN LAYOUT / U-SHAPED WITH ISLAND KITCHEN LAYOUT
In a U-Shaped kitchen layout, cabinets are positioned around three walls to create a U-shaped. Like a double kitchen layout, it is easy enough to form a work triangle, with stoves, sinks, and refrigerators each on a separate wall or unit.
The U-shape is very valuable if you want a work surface area, as you use that third wall or find additional workspace and kitchen storage.
If your room is large enough, you may have an island in the centre of the U-shape to create a central work / social zone while cooking.
Corner cabinets often mean hard to reach or waste space. Since the U-shape layout creates two corners in your kitchen, it is important to consider a useful corner mechanism that can maximize accessible storage capabilities.
Mechanisms like Le-mans and magical basket corner solutions can be great additions to achieving this.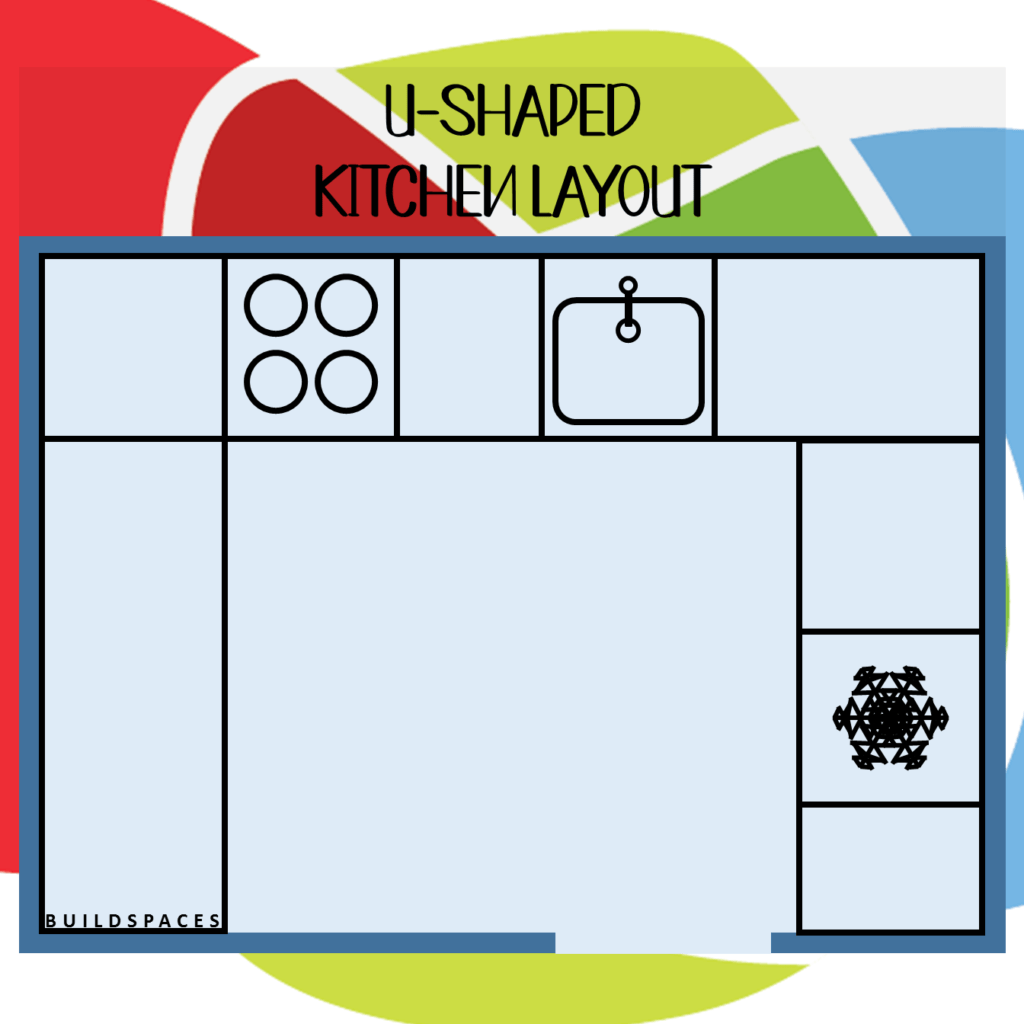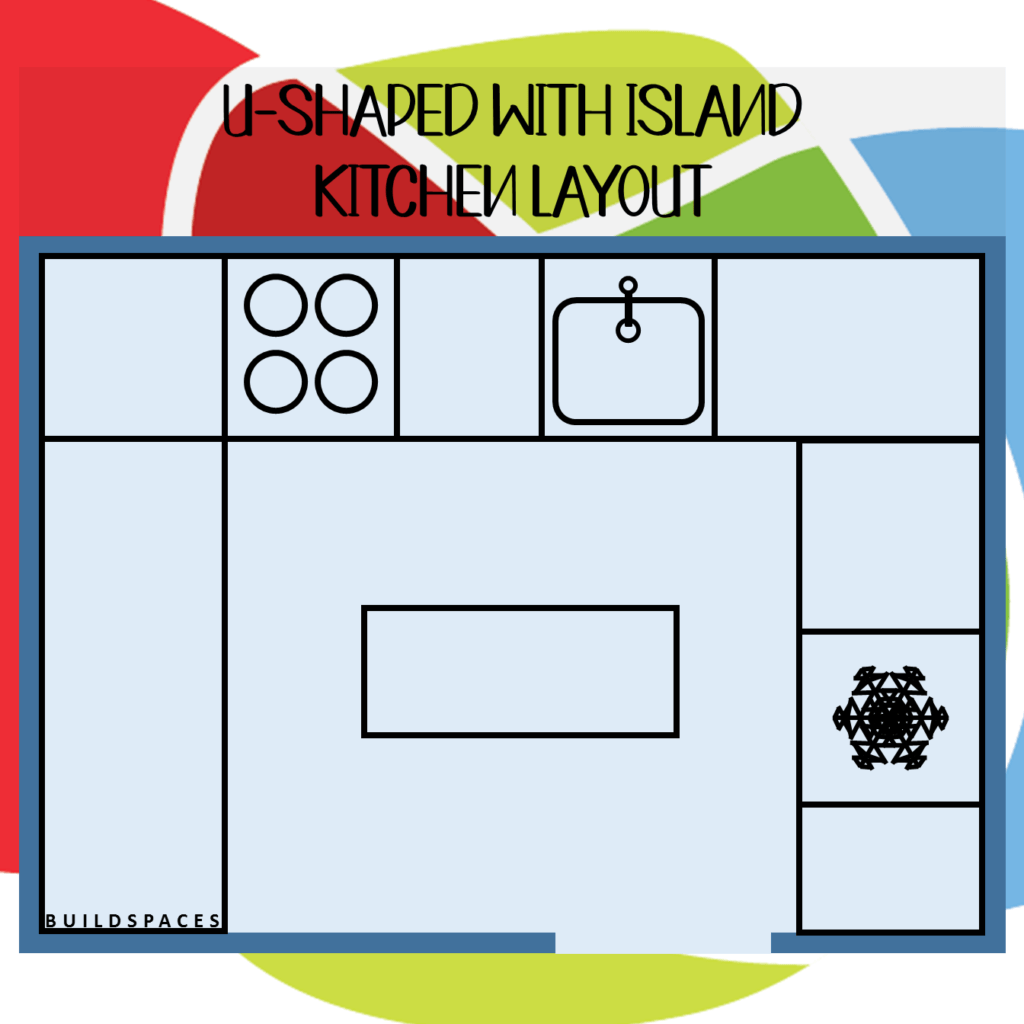 The G-shaped kitchen design will only work for large kitchen areas. We recommend making sure you have an area of ​​at least 10 feet by 10 square feet when designing this type of design. The G-shaped kitchen has all the same advantages as the U-shaped kitchen, with a little extra space. This layout allows you to maximize your kitchen area with the appropriate amount of storage space and desk while creating an efficient work triangle.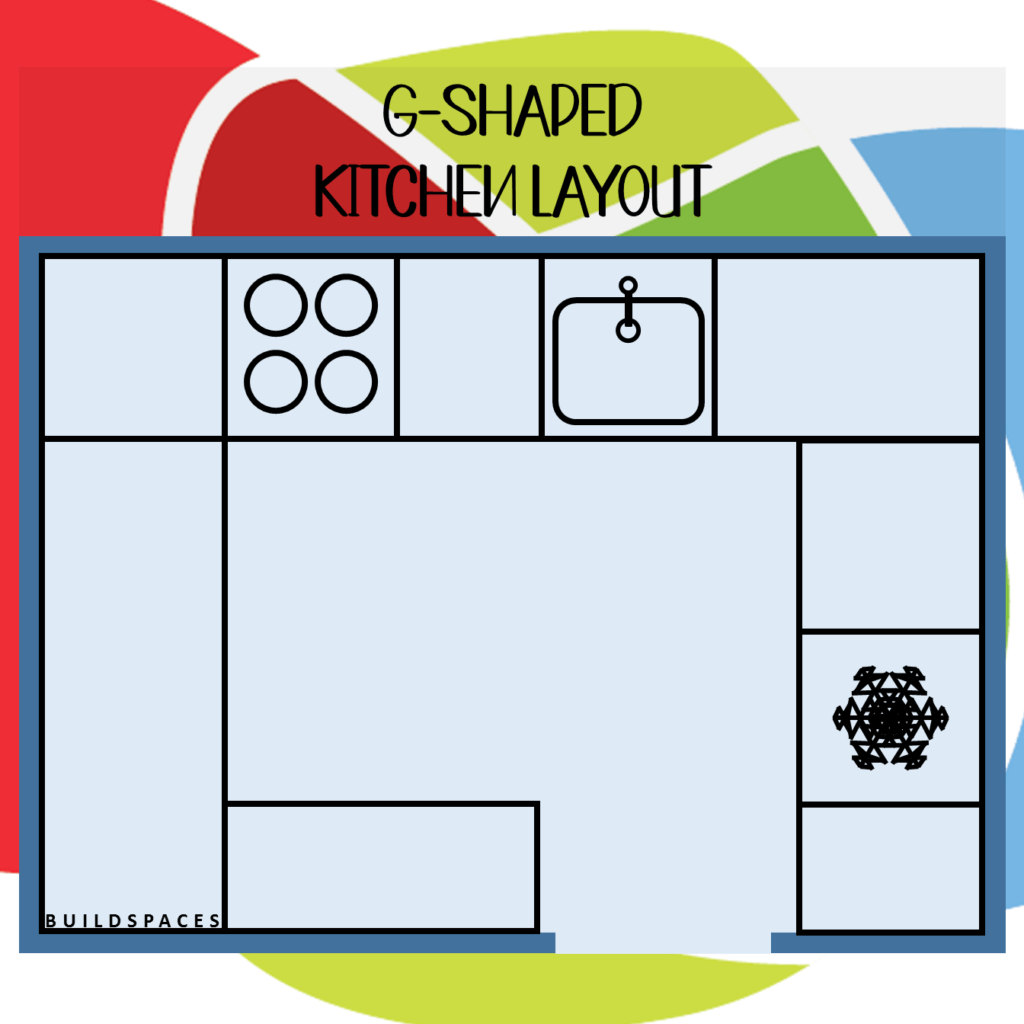 PENINSULAR KITCHEN LAYOUT
The peninsula kitchen layout is where one of the cabinet cupboards that comes out of the kitchen is not opposite the wall. The main difference of the peninsula kitchen is that this extra part is accessible from both sides.
The layout of the peninsula is, in some ways, an addition to other layouts. It can transform a single-wall kitchen into an L-shaped kitchen. Creating an outdoor bar/sitting room bar into a room as a peninsula can be a great method to introduce more social elements to your kitchen layout.
The same can be achieved by transforming the L-shaped shape into a U-shaped kitchen and even enhancing the U-shaped kitchen by expanding the section to include a breakfast bar/sitting room, creating a G-shape.