5 Kitchen Cabinet Ideas for Apartment
Often we know, the size of the apartment is not as big as a bangle and each space is limited including the kitchen. Usually, the kitchen space is small, difficult and quite limited to find space to make your favourite dishes.
But, every chef must start somewhere. With a good kitchen design, it is possible to maximize the space of your cabinets and tables, and make room for all the tools you need to cook like a professional.
When your kitchen covers a small study desk area, you need to make it fully functional. Install plenty of tall cabinets to make the most of every inch of space, and keep the space bright with the right colour palette. You will find that even the smallest kitchen can be a wonderful place to cook and also to entertain guests.
Here are some small kitchen design ideas in Malaysian homes. The interior designer of the kitchen makes this small kitchen look bigger and feel more spacious.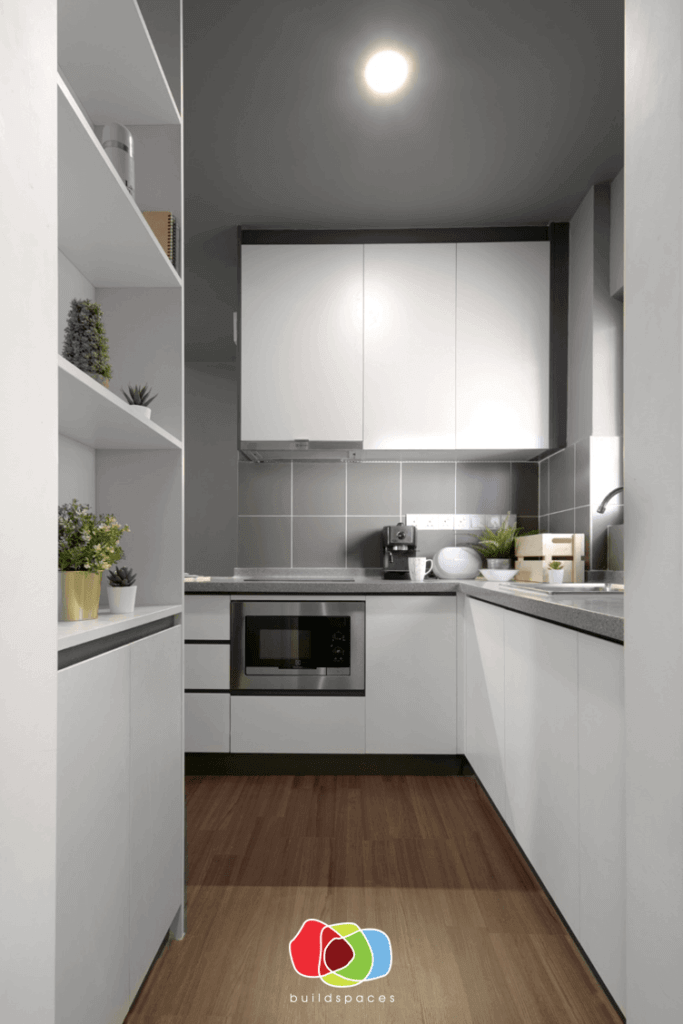 This is a minimalist-inspired kitchen design with a very classy feel located between an apartments in Semenyih. Each minimalist design produces a very simple look and is ideal when you have a small space. This helps make it less cluttered and look airier. The kitchen is fitted with a stove cover, built -in oven and refrigerator. Also, this kitchen cabinet has a lot of desk space.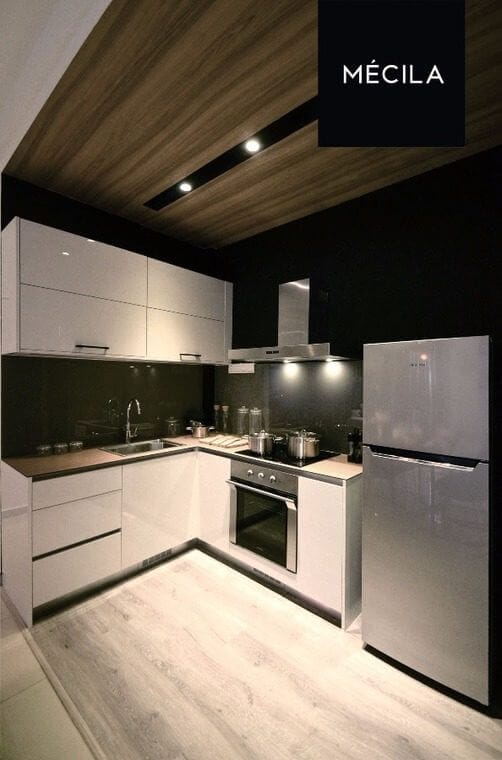 This in turn is a modern and minimalist kitchen design in a studio at CyberSquare with grey cabinets along with a white table. The base cabinet includes glass doors with interior lighting, creating a unique display casing. These cabinets help complete all your kitchen needs and make it clutter -free.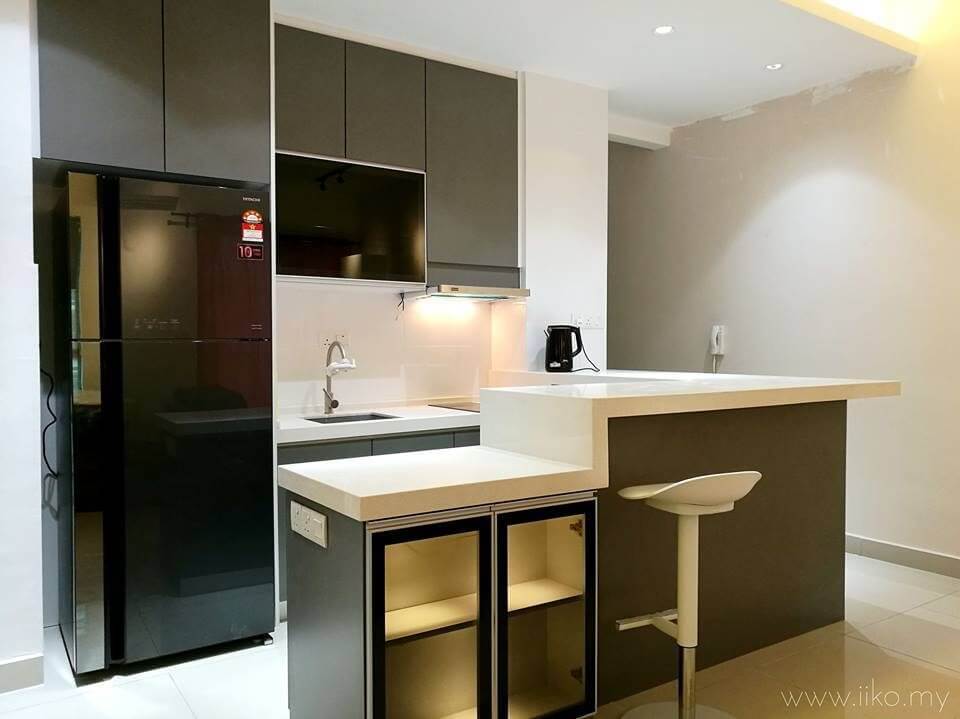 This L -shaped kitchenette design shows a very compact and functional space located at Setia Eco Park Shah Alam. If you have a small home, you should choose a brighter palette for your furniture to help make space look bigger. Also, the tall cabinet doubles as a divider between the kitchen and the door, as well as a utility cupboard for brooms and mops.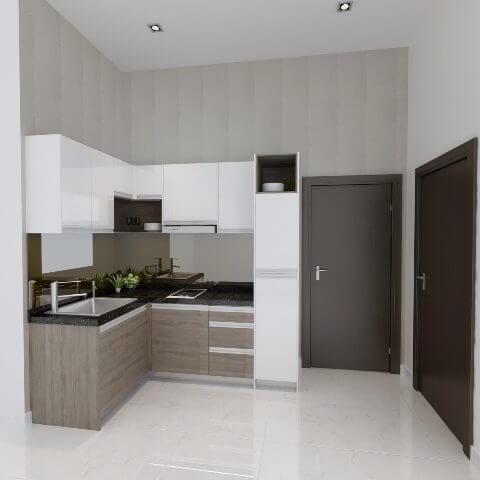 The combination of wooden elements in the shape of a modern kitchen creates a warm and inviting feel to the kitchen space at RT2 Rawang. It comes with drawers and cabinet storage space that is useful for storing kitchen utensils and cutlery. The backsplash is also designed using grey tiles.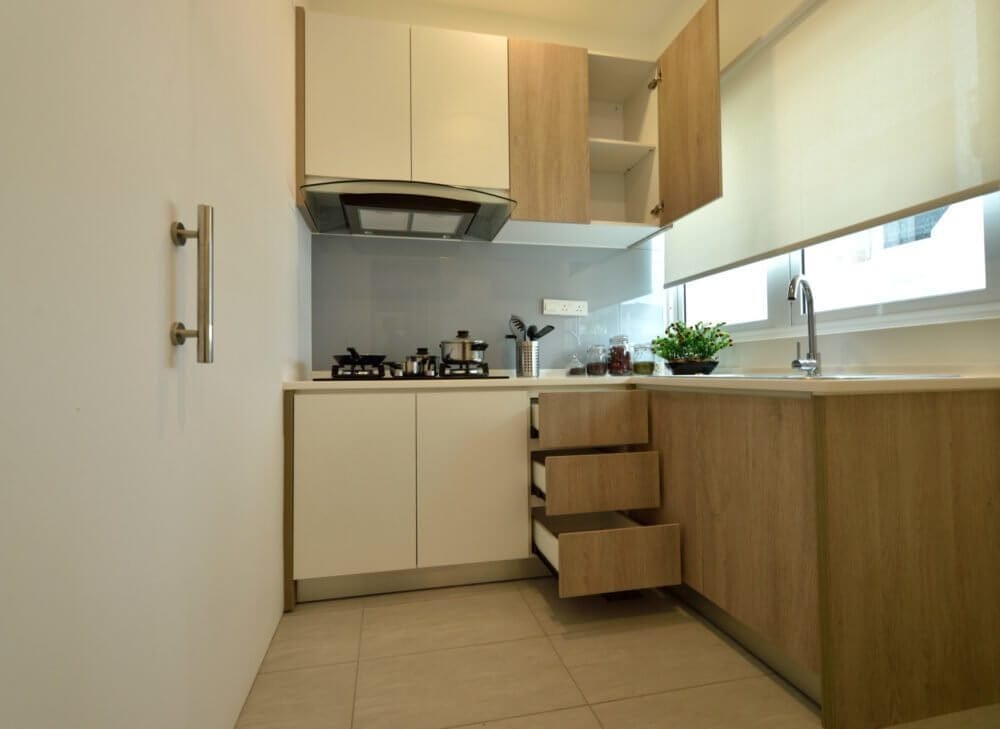 This kitchen suggests that grey can be cool and modern rather than dull looking. The cabinets blend in nicely with the grey pendant lights on the ceiling as well. Overall, the kitchen space at Tropicana Avenue Petaling Jaya is sure to provide enough space for you to entertain your guests and do a little light cooking.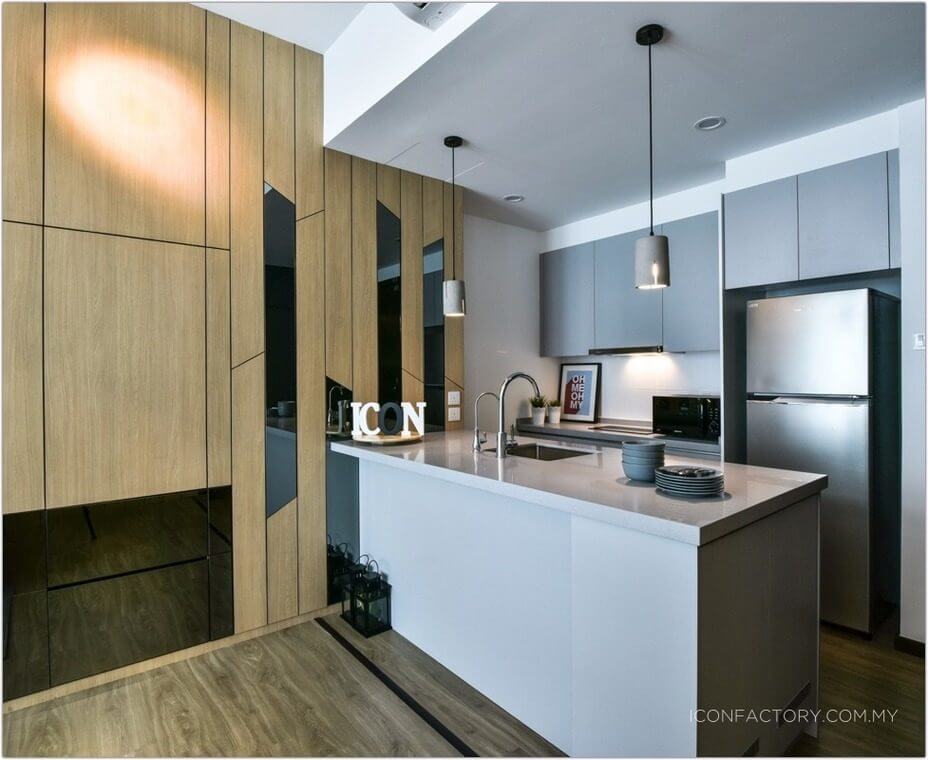 This Scandinavian -inspired kitchen uses light wood tones and slim profile counters to maximize kitchen space in Nadi Bangsar Kuala Lumpur. The cooking lid is also hidden behind the front of the cabinet to reinforce the uniformity of the space. This is perfect for those who don't want a lot of colour.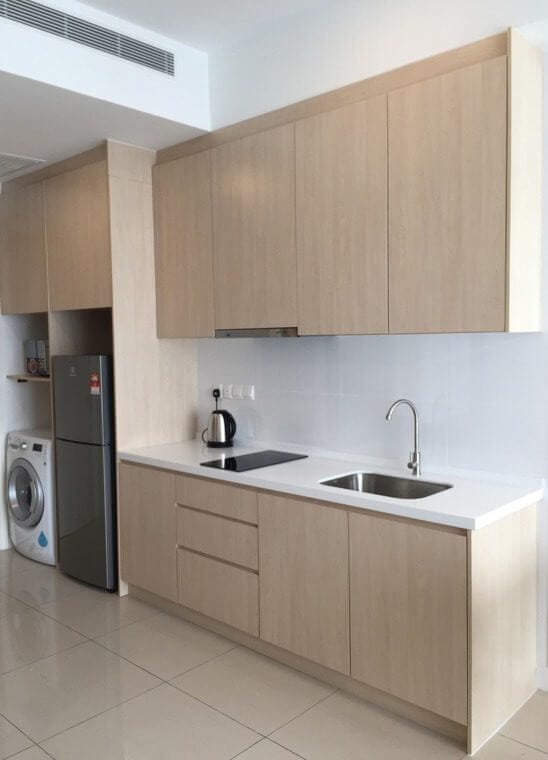 5. Black and White Kitchen
The habit of human perspective is that dark colours are dull colours so they don't dare to use dark colours in the space in their home. See the kitchen in a studio in Nadi Bangsar, the kitchen with a combination of black and white gives a very tense space. This kitchen design looks very spacious and has a lot of storage space. It has ample space to entertain your friends and family. In addition, the wooden backsplash is used as an additional contrast and texture to the kitchen.