Kitchen cabinet; complement your small space look more organized & tidy.
The kitchen is one of the most important spaces in every home and for a handful of individuals, from there the result of their culinary work that is full of love and most importantly is appetizing. The storage of cooking utensils and ingredients plays an important role in our comfort while in the kitchen on a daily basis. So, here we want to share these kitchen cabinet design for small kitchen that can help further manage your favorite kitchen.
BAR TABLE WITH STORAGE SPACE (KITCHEN CABINET DESIGN FOR SMALL KITCHEN)
If you are someone who likes the concept of cabinets with counters for you to relax while having a drink with the family, a bar table with storage space is suitable for you and the limited space you have. This bar table with storage space is widely on the market today and has a variety of simple and modern designs with a variety of very beautiful and elegant color options that you can choose to match your kitchen space.
Typically, the bar table with storage space is made of a relatively strong material and has a long lifespan if used properly. Compartments and spaces are also available in a variety of sizes to fit your kitchen space to store a wide variety of kitchen utensils or decorations. However, you have to remember that you have to make sure you know the weight limit set by the production so that something undesirable does not happen.
As for the bar table, it is more suitable to be used by only 1 – 2 people at a time, and it is not suitable as a gathering place for fear of overcrowding and excessive load until the table is damaged.
It is more interesting if you make or order a bar table with your storage space according to the size, taste, type of material and color you want. Surely you will be more satisfied. As the saying goes "it's better to buy than to wear". You can contact BuildSpaces for reservations according to the design and size of your dreams. You can contact us on the Whatsapp app or visit our BuildSpaces website.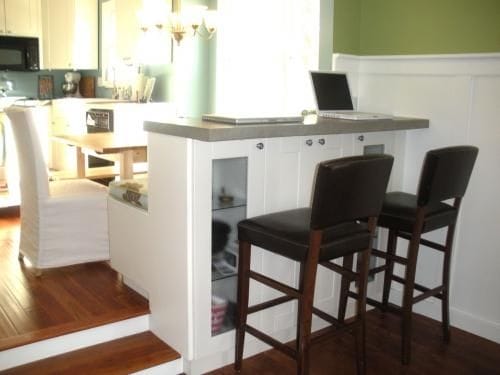 STACKING KITCHEN CABINET (KITCHEN CABINET DESIGN FOR SMALL KITCHEN)
Maximizing kitchen space with stacking kitchen cabinets is best for your relatively limited kitchen space. These stacking kitchen cabinets are built to fill the space available in the kitchen area as much as possible and still maintain minimalist features and simplicity to keep your kitchen organized.
You can use the kitchen cabinet space in high storage for utensils or items that are not used every day such as crater pots, large pans that we rarely use except when making an open house or cooking for a celebration. This will also make it easier for you to take and store when after use, even if it is rarely used.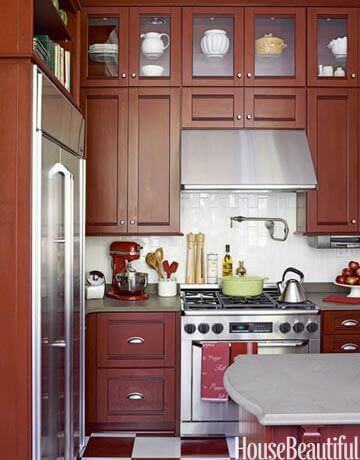 SMART STORAGE (KITCHEN CABINET DESIGN FOR SMALL KITCHEN)
For those of you who have a narrow and limited kitchen space, it is highly recommended to make your kitchen look organized and tidy. This is because, the kitchen is a space in the house that has so many items, such as, pots, cutlery sets, cooking sets, spices and many more not including the electronic appliances that are now increasingly on the market and make our cooking easier. in the kitchen.
Smart storage space is one of the best ideas to install in your kitchen space which is quite limited in space. This will make your kitchen look more tidy, tidy and organized. Logically, when one space looks neat, it will definitely look spacious. Avoid putting too many accessories or extra decorations in the kitchen. Keep unnecessary items in the cabinet so that the space always looks clean and tidy.
In addition to providing packaging, this smart storage space is very helpful to you in organizing your kitchen. With organized, enclosed, and smart storage it is very pleasant and simplifies your work while in the kitchen.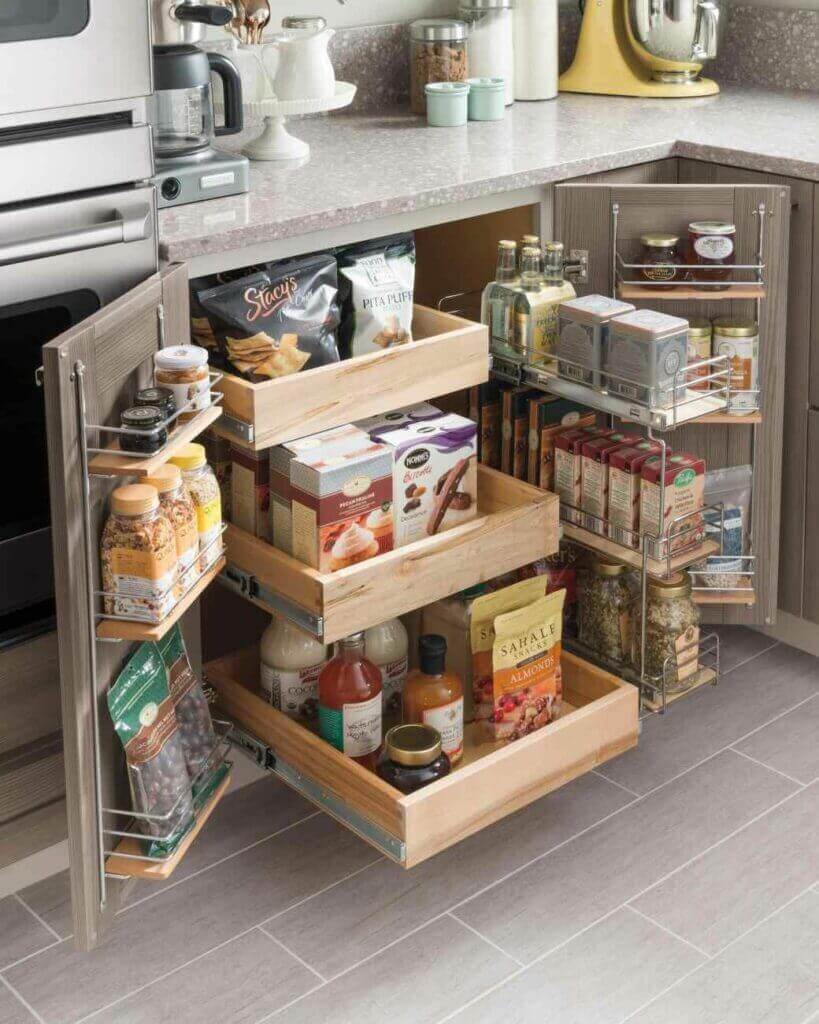 CALM COLOR SCHEME (KITCHEN CABINET DESIGN FOR SMALL KITCHEN)
While dark colors are still very dominant for kitchen cabinet colors, we see that the trend of more soothing color choices for these walls and furniture is on the rise. Give your kitchen a new life by refreshing your kitchen area with soft, soft colors and a refreshing feel that can evoke a sense of calm even during busy times when you are in the kitchen.
In fact, as we know, these bright and calm colors are colors that can help give the impact of a room that looks more spacious and bright. As we can see, what if during the day, we will see outside looks very wide while at night we look outside there is a bit narrow.
Likewise in the kitchen, it is best if you use calm and bright colors for your relatively limited kitchen space to give a wider impact with the reflection of light resulting from those bright colors.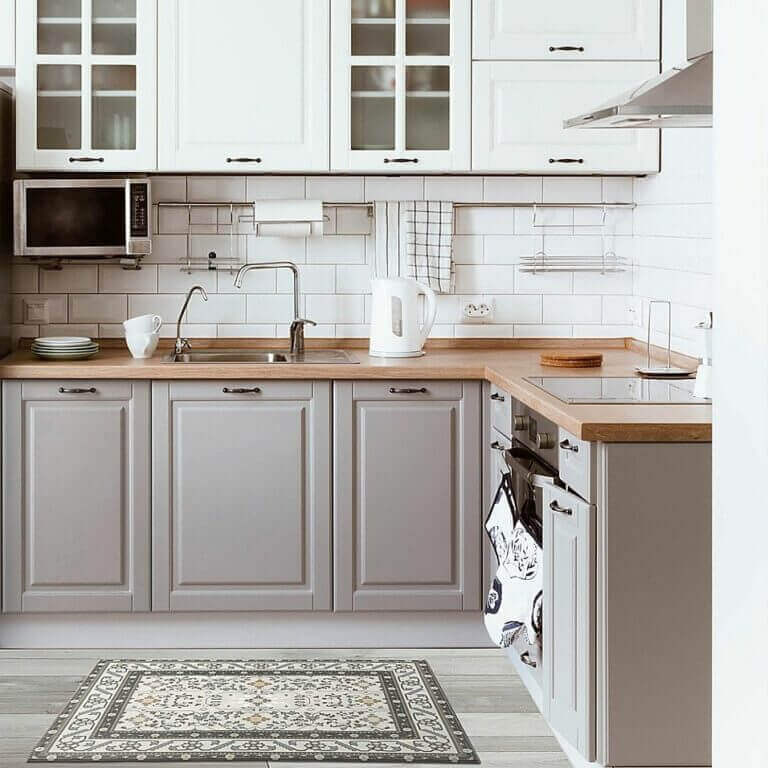 MIRROR WALL (KITCHEN CABINET DESIGN FOR SMALL KITCHEN)
Surely many know that, mirrors are able to give a reflection impact and give the effect of expanding the space. It is best for your rather limited kitchen to be given a touch of mirrored walls to give a wide impact. In addition, this wall of mirrors is able to give your kitchen a more attractive and exclusive and luxurious look.