The advantage of owning a bungalow is that you have many rooms and spacious spaces that help you and your interior designer have the opportunity to unleash creativity with your bungalow space. These bungalows are usually obtained from homeowners who have large families and thus bungalow houses become the first choice when visited by many family members. If you have extra space, you can bring entertainment into your bungalows such as a gym room, games room, and lounge or movie room. The interior design of the luxurious rooms has achieved a luxurious and comfortable entertainment space for this family.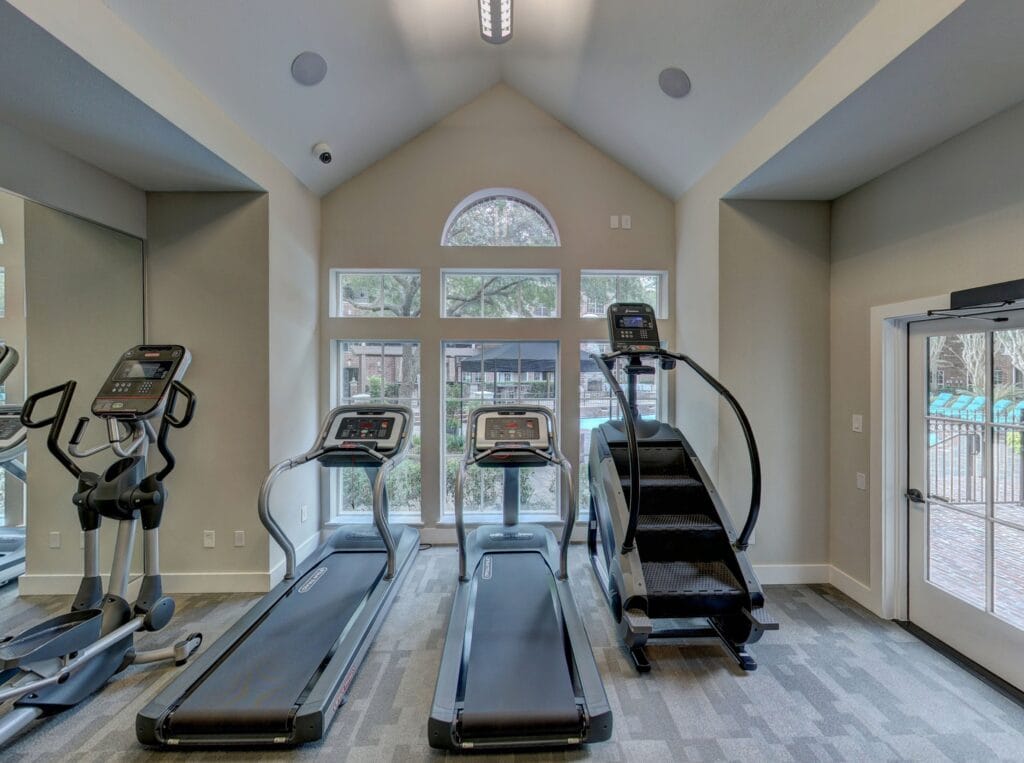 In recent years, Malaysian real estate investors have been planning bungalows in a space-saving way. The concept of this bungalow is very similar to a semi-detached house, we call it a connecting bungalow. A linked bungalow is a type of house that has the same walls as other bungalows from the back which is smaller than the bungalow that owns the whole land. If you want to enjoy a beautiful garden, you can do an expansion of your architecture and enhance the interior into an indoor garden. Place with small decorations and furniture into the space to allow you to sit back and appreciate the beauty of nature.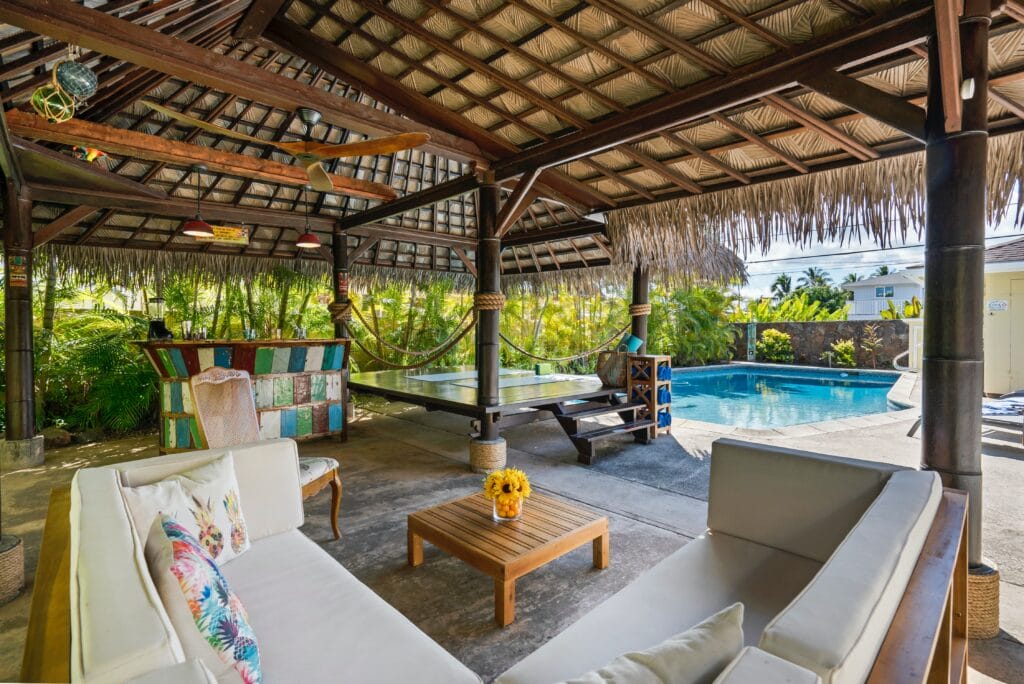 that "connects us back with the colours of the earth".
Why this colour palette is seeing a resurgence is because of the greater need for homes – especially living rooms and bedrooms – to be warm and cosy, uncomplicated and clinical especially after the tiring years we've gone through. The understated colour palette evokes a sense of comfort, which you'll need if locking continues in 2021. Think of it as a colour on a camel, olive green, rusty colour, brown, and more with yellow tones.
When thinking of an understated colour palette for living room interior design or bedroom interior design, don't limit yourself only to the walls. Use decorative items and textiles with an understated colour palette to evoke a sense of warmth and comfort as well.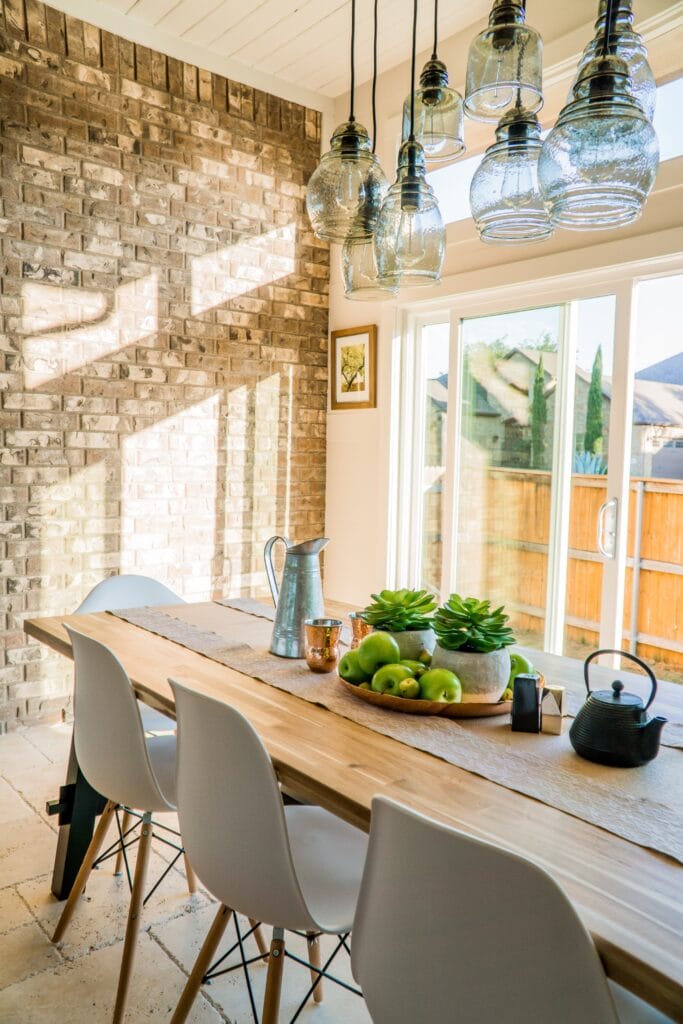 Working well with the cottage's patio, an understated colour palette, and natural elements for the residence are light wood fixtures around the home. Light wood furniture, in particular, is very much in line with the Scandinavian interior style that is still popular to this day. This evokes a sense of brightness in your home, especially if you incorporate it into your living room interior design or bedroom interior design. Lightwood also creates the illusion of a larger room, which is great if you live in a smaller space.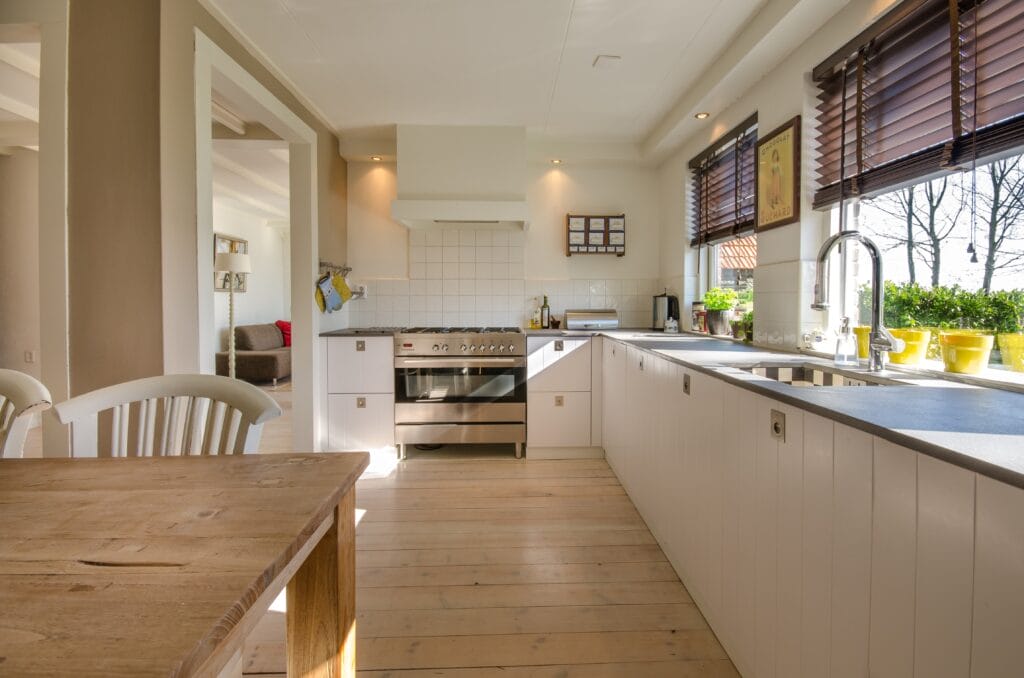 NATURAL AND ORGANIC ELEMENTS
This is an interior design trend that is suitable for Malaysia. Natural elements have seen an increase in popularity in interior design ideas, with one of them being rattan cuts. Whether furniture or decoration, rattan is back in trend and where better to find genuine rattan products than in Malaysia? In addition to rattan, other natural element interior items include hemp, ceramics, leather, light wood, live indoor plants, and other organic materials. We loved the nice jute rugs in the living room for a touch of this interior design trend.
This bold colour trend probably started a few years ago. We know that the majority of people prefer white kitchen cabinets, followed by grey. But today you will see a lot of blue and green cabinets appear in kitchen designs at the moment. This family of colours is increasingly appreciated as bluish-green, mint green, sage green, olive and hunter green, apple green, pastel blue, Navy blue, turquoise, indigo blue.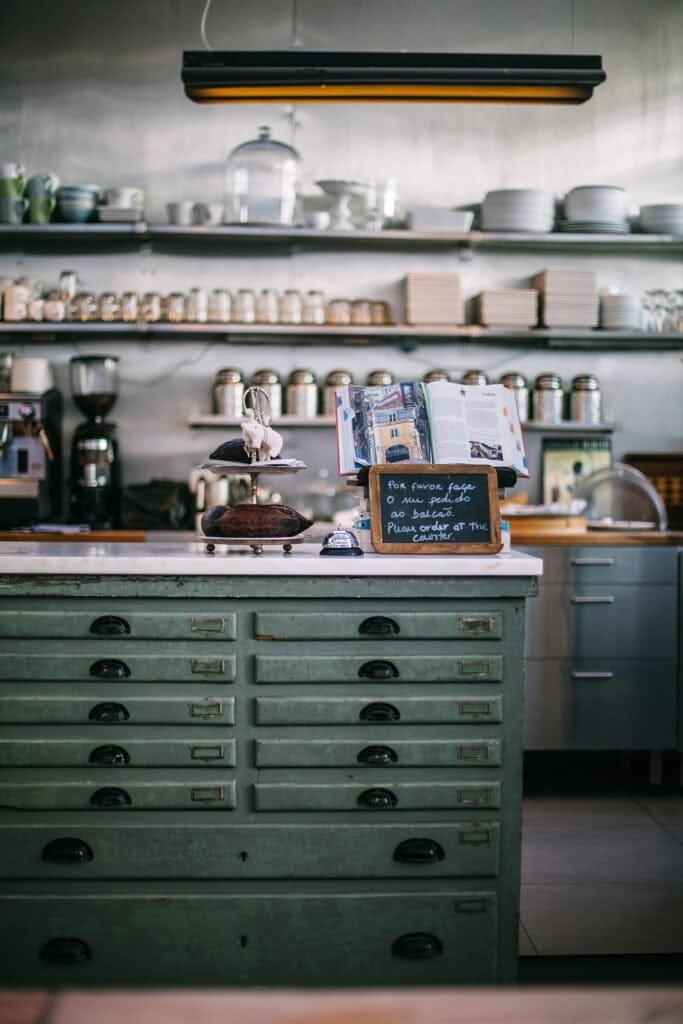 An incredible kitchen storage collection showcasing all kitchen storage designs for food and utensils. A pantry shows luxury and is very comfortable. The Walk-in pantry is a special space from the kitchen used to store dry items, utensils and anything else commonly used in the kitchen. It feels like being in a supermarket. A Walk-in pantry is very helpful in facilitating kitchen work when the kitchen is neat and tidy, especially when having a walk-in pantry that looks like we are buying kitchen items at home.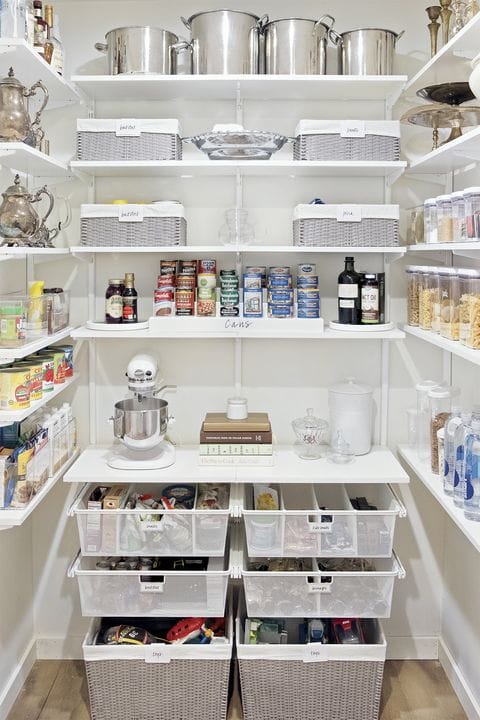 The kitchen is one of the spaces in the house that has so many items and at one time we always need more for our kitchen, cooking utensils, spices, kitchen utensils and even electronic kitchen items with the latest being the air fryer. This smart storage helps you organize your kitchen. With enclosed, enclosed, and smart storage our kitchen aesthetic is very pleasing.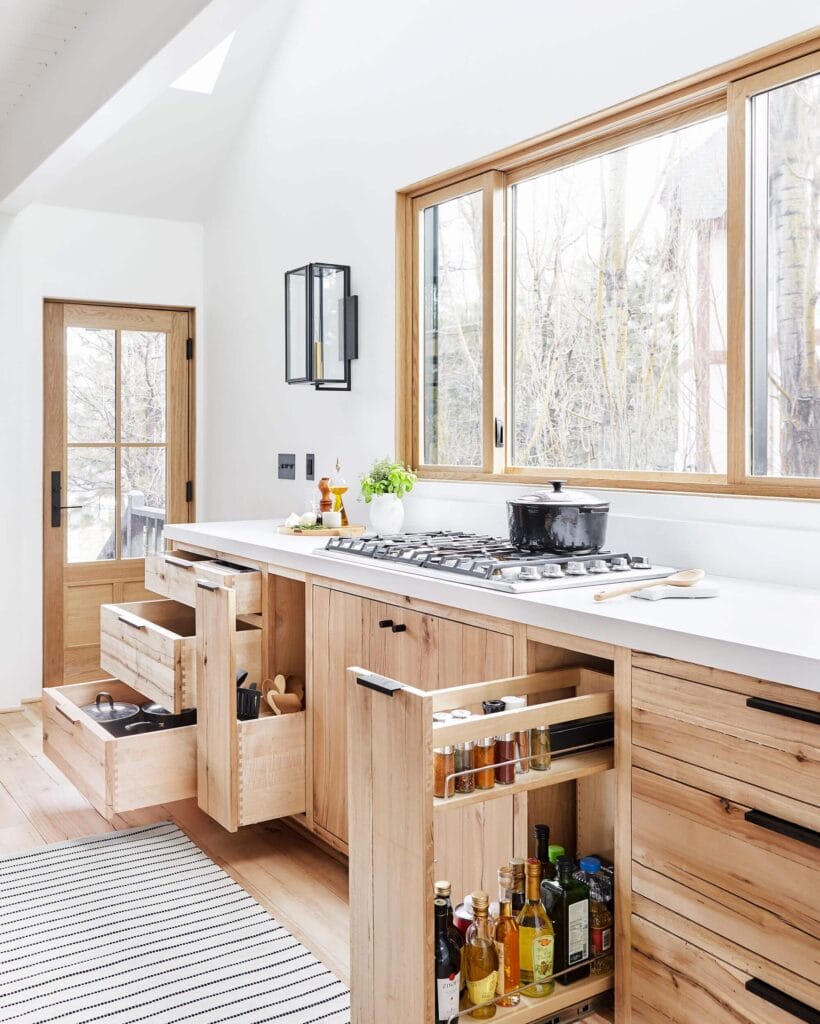 When we say sleek style, we will see a simple and minimalist design with a neutral or simple colour scheme. The neat design is perfect for emphasizing their simplicity, thanks to this simple design your home looks more breathable, bigger and more spacious. These sleek and simple aesthetics will last until 2021 because their elegance will never be outdated, and your home will never be outdated.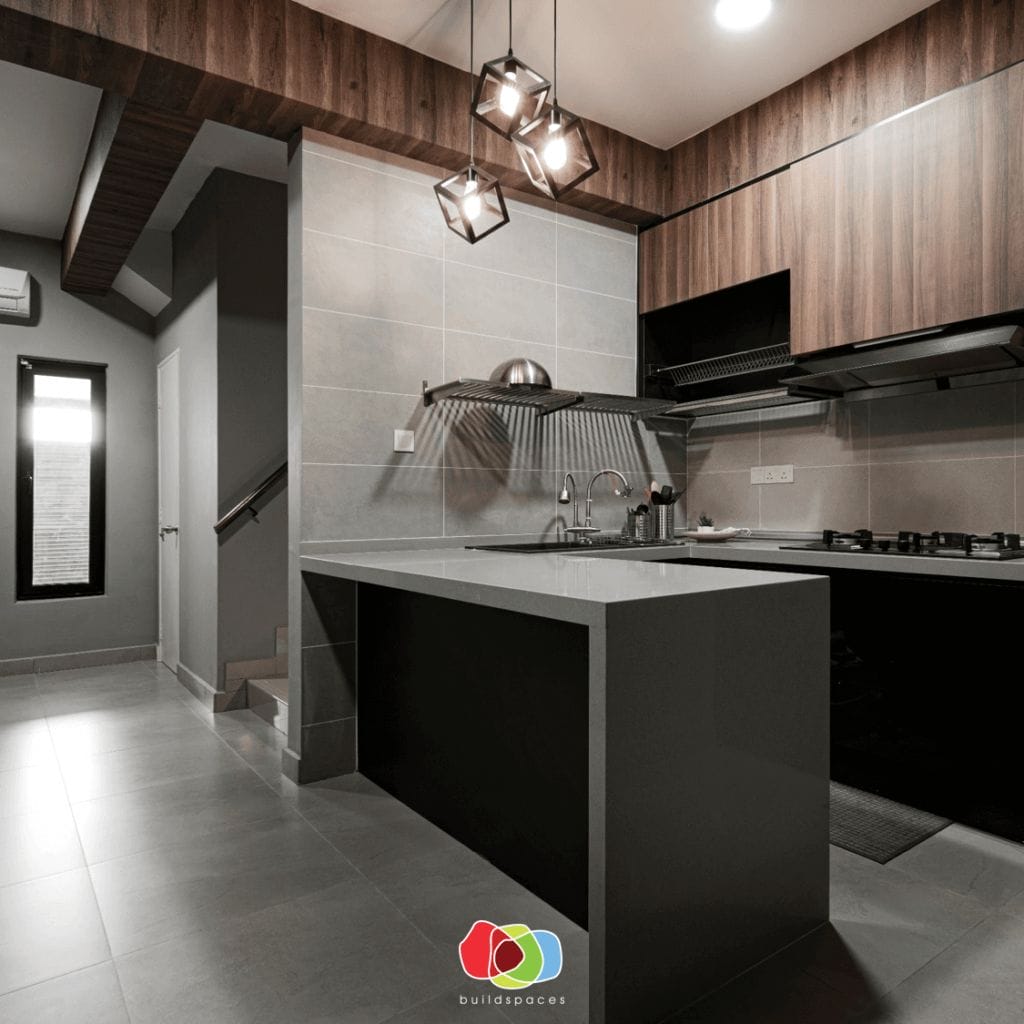 A large number of us are looking for ways to make ourselves comfortable, calm and cantered, it makes sense that natural light decor is appropriate.
One of the best and easiest methods to incorporate a more peaceful vibration into your home is to maximize natural light by having large windows in different areas of the house, it will allow our natural light to enter the house and cause the house space or some to look bigger than it is.
Large windows come in a variety of materials and types, or maybe you want the light to come from the roof, here you need to make sure to choose the one that suits the theme of your home with your architect and interior design.
Also, this can reduce energy costs by up to 50% and more with windows, roofs, and other energy-efficient appliances.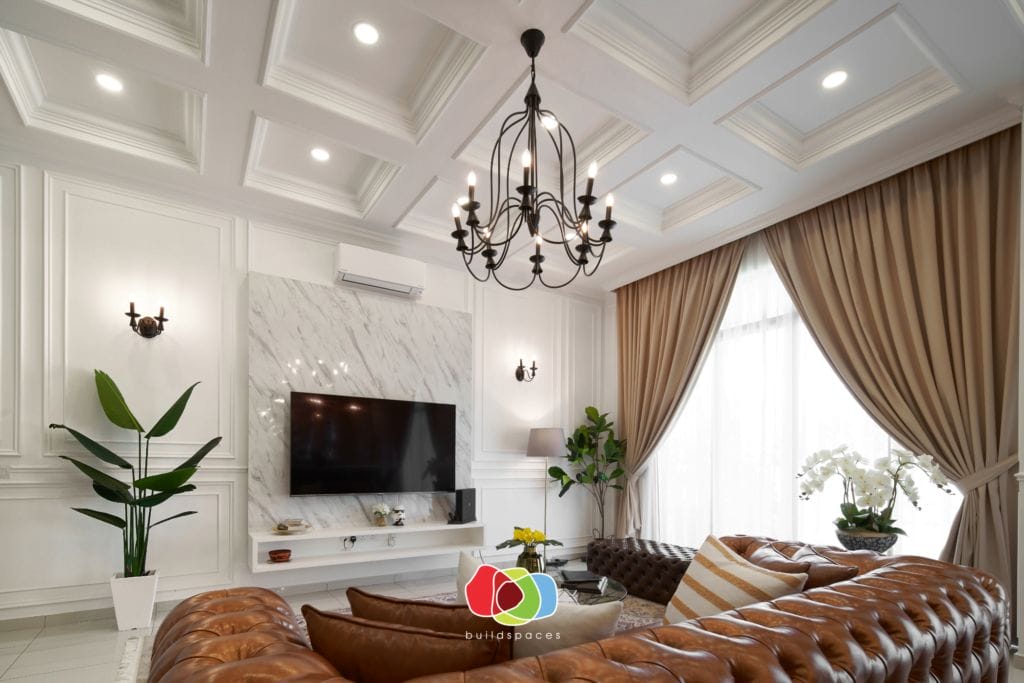 Bungalows are the most spacious type of property. This can be a challenging task for interior designers and renovation contractors to build interior design consistency due to its vast land area. Don't hesitate to contact BuildSpaces to get our local professional to assist you in your renovation today!