Planning to refresh your kitchen yet not know what style you want to create? There are various plan styles to consider when giving your kitchen a makeover. Here, we listed 10 kitchen & kitchen cabinet ideas and style for you to get some idea.
One of the 10 KITCHEN CABINET IDEAS is about wall tiles. Larger, bolder colours, delicious textures and warm and understated tones will appear throughout our interior design scheme in the New Year, all reflected in the latest collection of bathroom tiles and bathroom design trends. Modern tile-making techniques have paved the way for creating a variety of textures, 3D effects and perfect replicas of natural products such as wood and marble, all trends that we will see more about next year.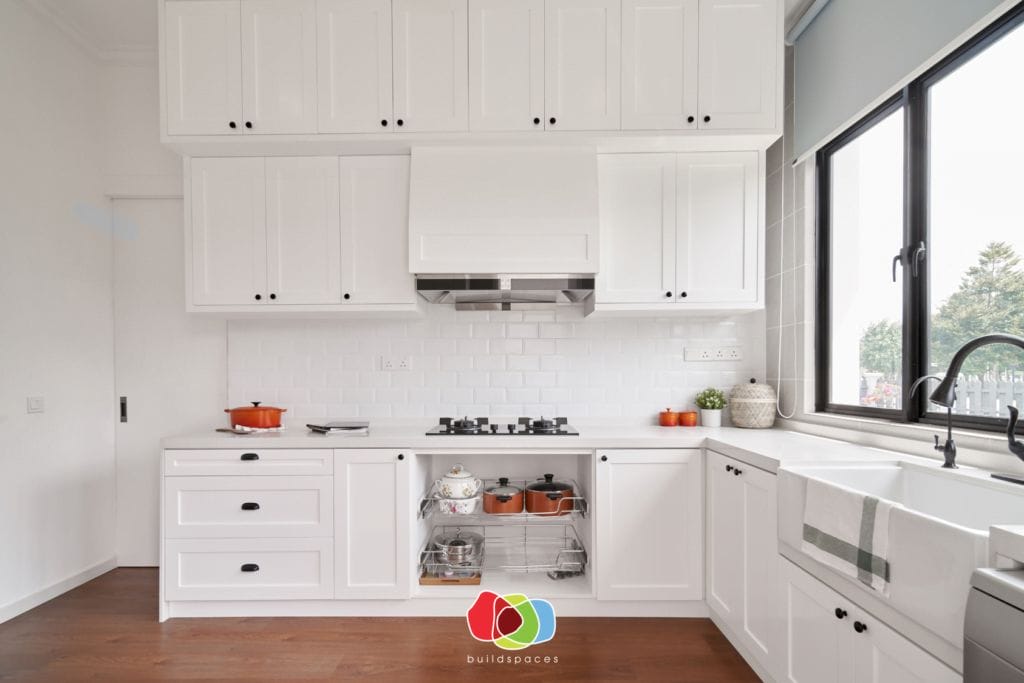 This bold colour trend may have started a few years ago. We know that the majority of people prefer white kitchen cabinets, followed by grey. But today you will see a lot of blue and green cabinets appearing in kitchen design nowadays. This colour family is increasingly valued as bluish-green, mint green, Sage green, olive green and hunter, apple green, pastel blue, Navy blue, turquoise, indigo blue.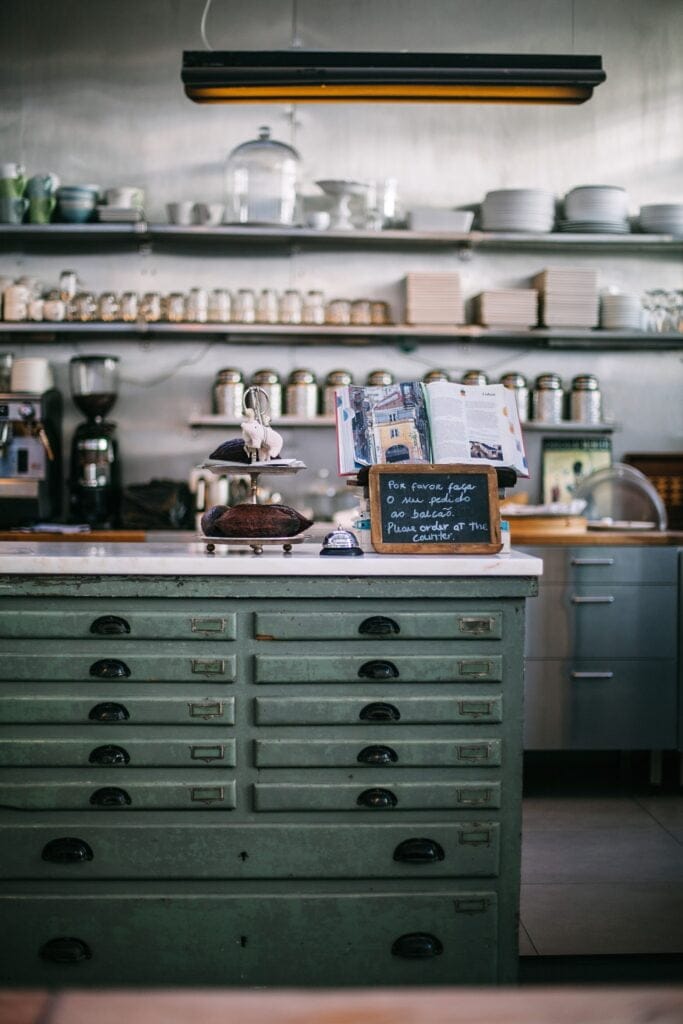 During this pandemic, we spend more time at home and washing the kitchen utensils after preparing food and we eat less outside. In the year where we spend more time at home, we want something new. Beautiful, cute, charming, elegant, neat, fresh and trendy, everything is on the aesthetic utensils that able to increase your kitchen series and even raise the spirit and fun for the household. This is can be the 10 kitchen cabinet ideas.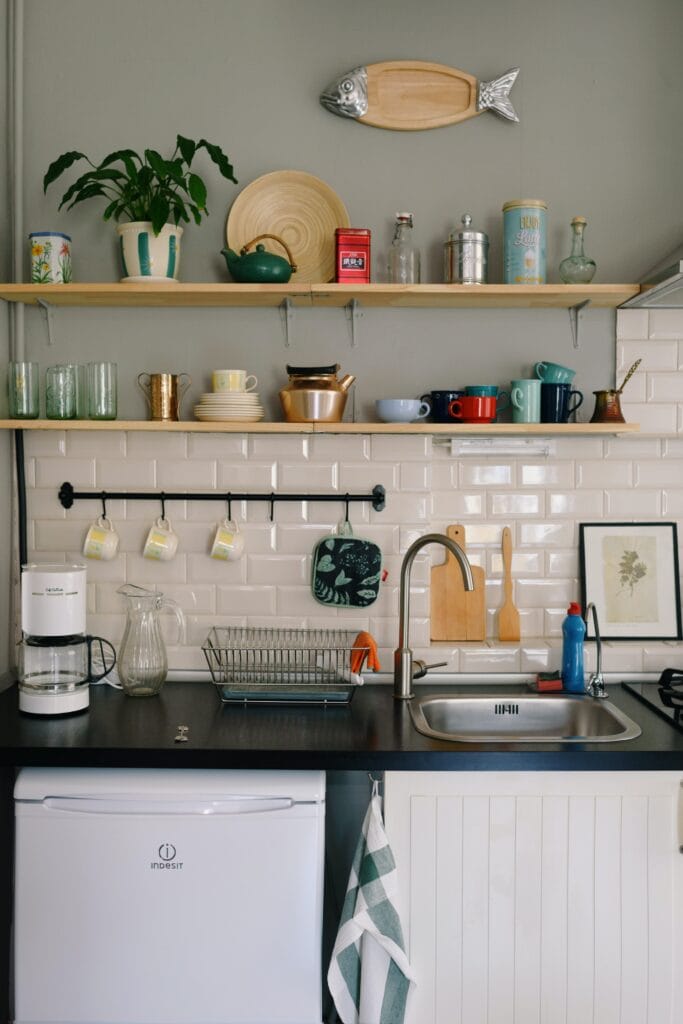 Incredible kitchen pantry collection showcasing all kitchen storage designs for food and utensils. A pantry shows luxury and is very comfortable. Pantry walk-in, this is a special space from the kitchen used to store dry goods, appliances and anything that is commonly used in the kitchen. Feeling like being in a supermarket. A Walk-in pantry is very helpful in facilitating kitchen work when the kitchen is tidy and orderly, let alone when having a walk-in pantry that looks like we shop for kitchen items at home.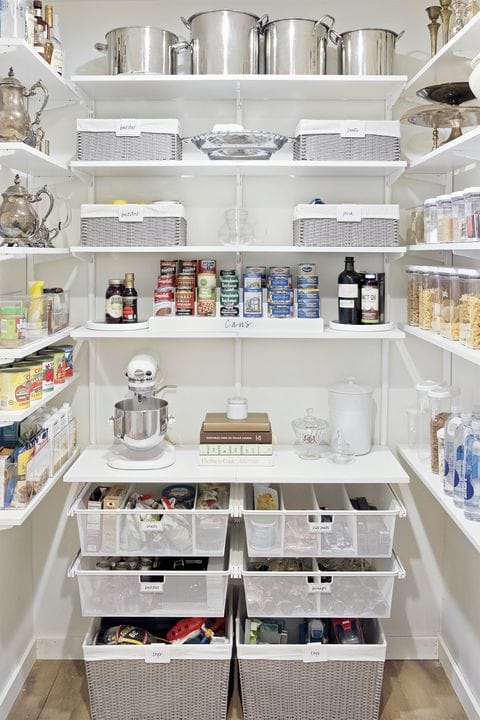 Having a beautiful and tidy kitchen organization will bring a sense of fun to the owner. Neat, beautiful, and pleasing to the eye this is everyone's choice. This beautifully organized kitchen will make the kitchen series fun.
Nowadays kitchen utensils created by modern technology are becoming more sophisticated so that we can fry without using oil. Great. Surely many homeowners already have small appliances, appliances, and many more groceries. Now, kitchen storage feels stressful and needs more storage space.
Open shelves allow you to display beautiful kitchen utensils and other antiques in your beloved home. The ability to view through this type of storage also means that everything is easy to find. It is also useful for storing daily items on the lowest and most accessible shelves. Cleaning work needs to be done regularly as the items are exposed to the dust floating in your kitchen.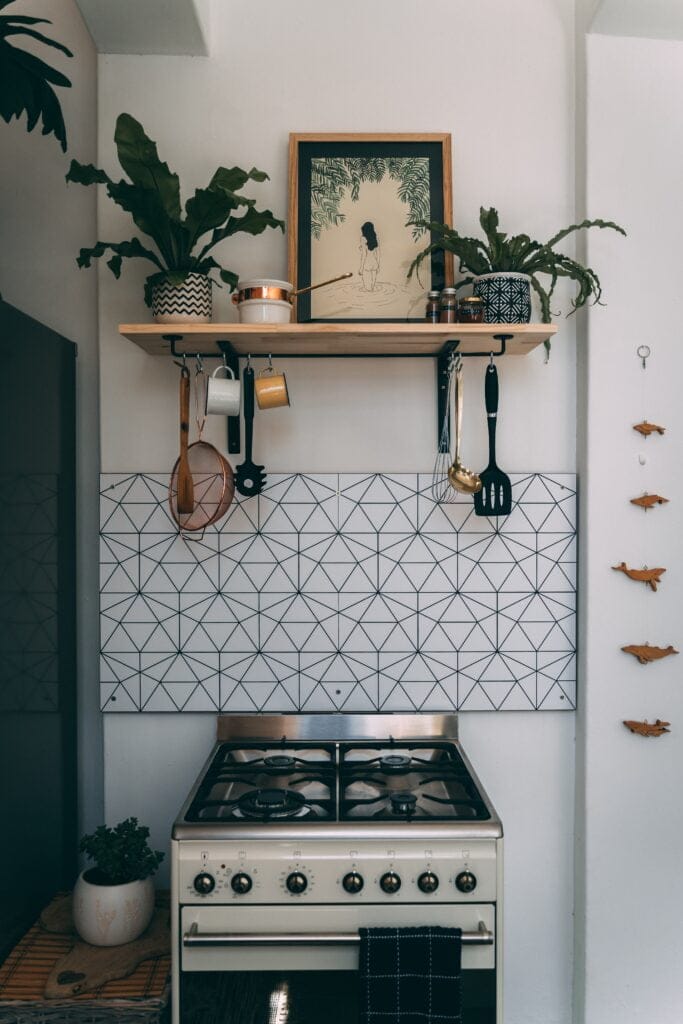 The kitchen is one of the spaces in the house that has so many items and time at a time we always need more for our kitchen, cooking utensils, spices, kitchen utensils and even electronic kitchen items with the latest is the air fryer. This smart storage helps you organize your kitchen. With enclosed, enclosed, and smart storage is a delight for our kitchen aesthetics.
When we say a sleek style, we will look at a simple and minimalist design with a neutral or simple colour scheme. The neat design is perfect for emphasizing their simplicity, thanks to this simple design your home looks more breathable, larger and much wider. This sleek and simple aesthetic will last until 2021 because their elegance will not be outdated, and your home will not be outdated.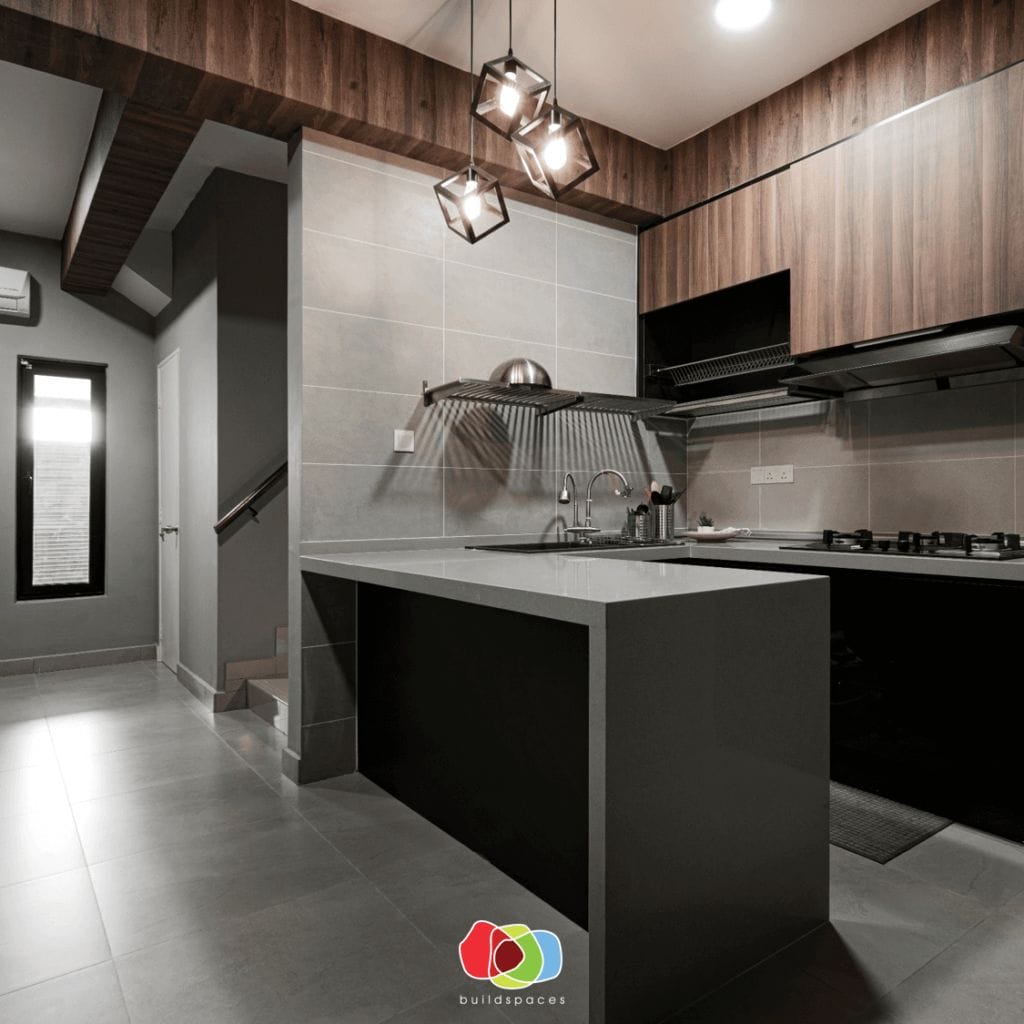 Vinyl flooring is increasingly valued by many because vinyl sheets and tiles are an excellent floor option for the kitchen as they can withstand the rigidity of the usual space. Durability will vary based on the quality of the material purchased, however, vinyl will usually be waterproof, stain-resistant, and easy to care for.